This Beauty Influencer's Eye Cream Hack Will Blow Your Mind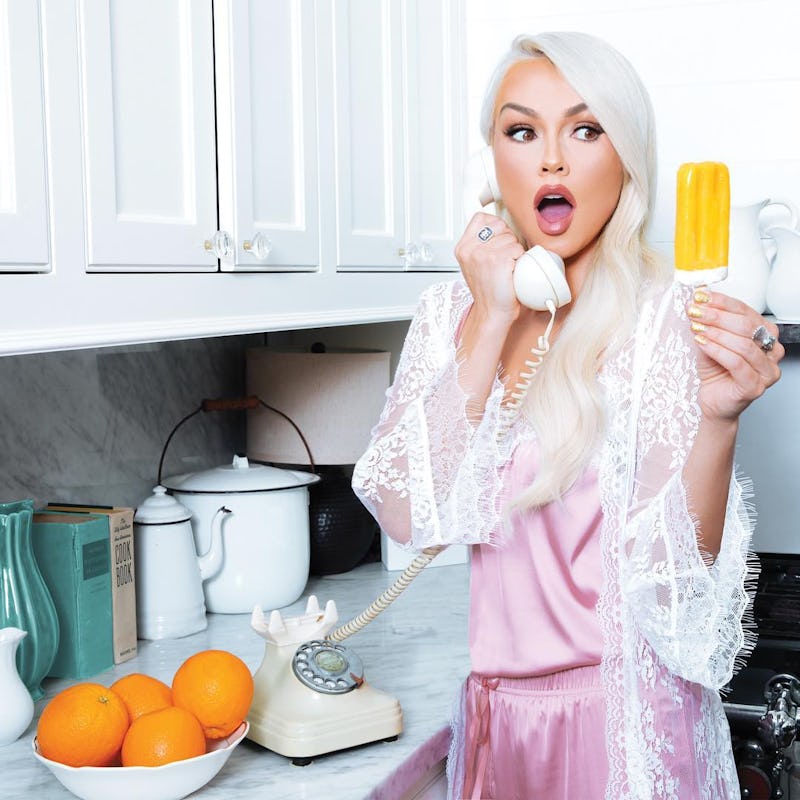 Purlisse
Kandee Johnson is a walking treasure trove of beauty secrets, but you knew that. Everyone knows that. Since launching her YouTube channel in 2009, the makeup artist-turned-beauty-influencer has been sharing her makeup tutorials and tricks with nearly four million subscribers (and that's not including her massive following on Instagram and Snapchat). But during a brunch for the launch of Kandee Johnson's Purlisse collaboration last Wednesday in Los Angeles, the makeup guru shared one beauty secret you may not have heard from her before. It involves her eye area and a little bit of lip balm. Head scratch much? Allow Johnson to explain.
Johnson walked a table of eagerly inquisitive beauty editors through her evening skin care routine, which begins with hydrating her skin with face cream and ends with some lip balm.
"At night after I put my moisturizer on my face, I always apply organic lip balm around the eye area to seal in the moisturizer," Johnson explains. Yes, your trusty lip treatments can be used for more than just combatting a dry, flaky pout, according to Johnson. She tells us that she applies lip balm on her smile lines, too — basically anywhere on her face that she wants to lock in more hydration. Johnson doesn't use any ol' lip balm though — her go-to is the Organic Coconut Oil Lip Balm from Treat Beauty. You'll never find her without it.
But lip balm isn't the only product the beauty icon cannot live without. She reveals to us that she is also addicted to lotion. Johnson says she can't stand the feeling of dry skin, so much so that she not only has to apply it immediately after she showers but also multiple times throughout the day. It's something Johnson has been obsessed with since she was a little girl, and it's the reason she decided to create her Luscious Body collection with Purlisse.
The Kandee Luscious Body collection is made up of three products: a body scrub, a body wash, and a body butter, all of which smell like Johnson's favorite scents — aromatic vanilla and uplifting citrus. Johnson worked closely with Purlisse founder Jennifer Yen and perfumers in France to make sure they got the scent right — she didn't want it to be sickeningly sweet, but she did want it to remind you of a refreshingly delicious "dreamsicle creamsicle." After hundreds of iterations at the lab, Johnson and Yen finally created a scent that is so alluring, you're going to want to bathe in it, and good news — you can!
Johnson wasn't only involved in the formulation of the products — she also helped Yen and Purlisse with the packaging and the campaign. Everything from the bottles' retro-inspired designs (featuring blue and white stripes with oranges and vanilla orchids) to the adorable photos to promote the products, every bit of this collection embodies Kandee Johnson's spirit. "I worked so hard on everything from packaging details, to reworking the fragrance so many times until it was perfect!" Johnson wrote on Instagram.
The Kandee Luscious Body Collection will be available to buy beginning Nov. 15 on Purlisse, Morphe, and ipsy. As winter approaches and your skin begins to thirst for more hydration, consider adding her deliciously-scented, skin-softening products to your rotation. Your skin and your nose will be grateful.