Kandi From 'RHOA' Opened Up About Her Plans To Have A Baby Via Surrogate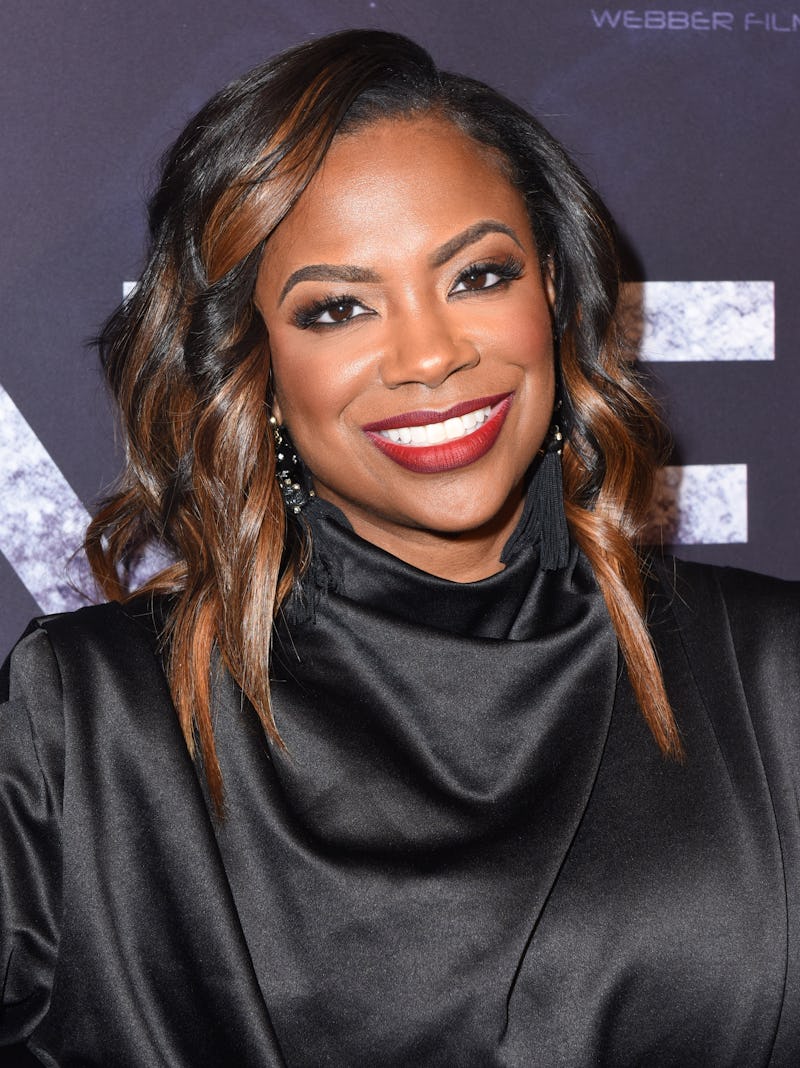 Vivien Killilea/Getty Images Entertainment/Getty Images
Real Housewives of Atlanta star Kandi Burruss has been very open about her desire to expand her family. In an exclusive interview with Us Weekly, Kandi Burruss shared she wants to have a baby via surrogate. Speaking of herself and husband Todd Tucker, the Grammy winner revealed,
"We did find someone, and right now we are in the process — you know it hasn't been done — but we're in the process."
The couple welcomed their son Ace Wells Tucker in 2016. Ace is their first child together, but Kandi has a daughter named Riley from a previous relationship, and Todd has a daughter named Kaela. If there's a new addition to the blended family, it will be another girl. Kandi shared with Us Weekly,
"We have two embryos that are still left from when we had Ace. So, we have two embryos left and we know they're girls."
According to People, the couple conceived Ace through in vitro fertilization, which is why they have two embryos already. Choosing a surrogate to carry their child doesn't sound like an easy decision for Kandi and Todd. Part of these nerves stems from the fact that they don't know anyone else who's used a surrogate.
The Real Housewife of Atlanta admitted to Us Weekly,
"Like, I don't have anybody who can tell me [about it]. When we were going through the IVF process, I did have a couple of friends who had done it, so, you know, I could talk to them, but this is a situation where I don't have anybody I can talk to."
Even though no one in Kandi's personal life has used a surrogate, she does have a close relationship with Dr. Jackie Walters, an OBGYN, who's a cast member on Married to Medicine, another show on Bravo that films in Atlanta. If anyone is going to have good insight on the surrogacy process and some contacts for Kandi, it's Dr. Jackie. Plus Dr. Jackie even delivered baby Ace.
Dr. Jackie even appears on Season 11 of RHOA with Kandi, something fans caught a glimpse of in the trailer. She asked Kandi, "Are you pregnant?" In that same clip, Kandi said, "No." Then she's shown breaking down in tears. Understandably enough, this is a very emotional situation.
This is amplified by the fact that Kandi is such a public figure. Her desire to have another baby is one of her main storylines on Season 11. Ever since the trailer hit the internet, the Kandi pregnancy speculation has been at an all-time high.
In fact, Kandi shut down pregnancy rumors in a recent interview with Essence. She declared,
"I know a lot of people thought that meant that I was pregnant. But I'm not pregnant. Let's be clear. I saw that floating around the internet."
At this point, it seems like Kandi has ruled out carrying a baby herself, but it took a lot of time and effort to come to that decision. This is something that's going to play out this season. Kandi teased to Essence, "So obviously we're just going to be talking about what that means for our family."
Kandi admitted in that same interview that she never expected face difficulties getting pregnant, saying, "You know how we all just think it's easy? You're going to get pregnant whenever you feel like it?" She revealed, "For years and years, I was on birth control [and I] didn't even know that I didn't need it anymore."
Kandi has been an open book ever since she joined RHOA. Viewers have seen everything from the start of her relationship with Todd, to their wedding planning, to her pregnancy with Ace. When Kandi and Todd make additional progress in their quest to expand their family, it makes sense Kandi will likely be the first one to share this news with fans, just as she always has.