Kanye West's Tweets Over The Last Few Days Are Apparently The Book He's Writing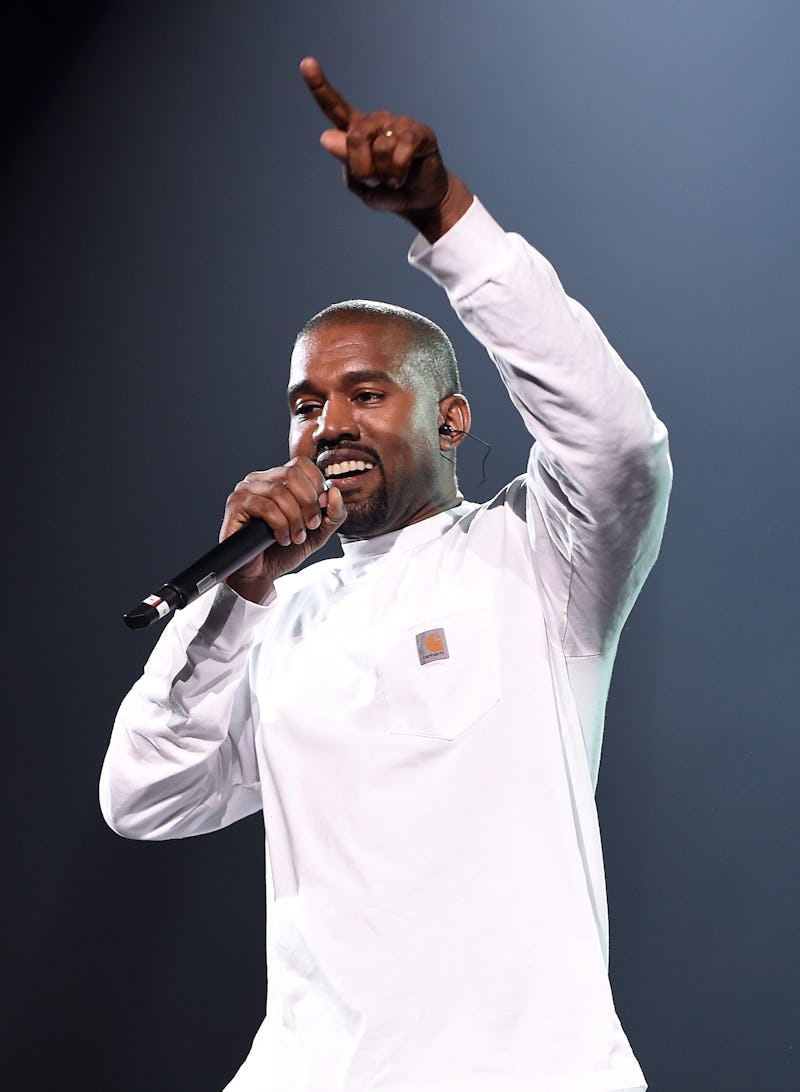 Dimitrios Kambouris/Getty Images Entertainment/Getty Images
If you've been on Twitter in the last 24 hours, you have probably already realized that Kanye West is tweeting again. On Friday, April 13, West reactivated his Twitter account, and since then, the music icon has been posting a series of surprisingly introspective and inspirational tweets about creativity, art, and love.
But — plot twist: In a tweet posted on Wednesday morning, West revealed that his recent tweets were actually the book that he's "writing in real time." He added that he has decided to take this unconventional publishing route because "publisher or publicist will tell [him] what to put where or how many pages to write." Honestly, fair point.
In a strangely reflective follow-up tweet, West added that he would work on the "book" when he "feel[s] it."
West actually revealed his intention to write a philosophy book in an interview with interior designer Axel Vervoordt published in The Hollywood Reporter last week. He revealed that the book will be titled Break the Simulation.
Here's what he said:
"And I've got this philosophy — or let's say it's just a concept because sometimes philosophy sounds too heavy-handed. I've got a concept about photographs, and I'm on the fence about photographs — about human beings being obsessed with photographs — because it takes you out of the now and transports you into the past or transports you into the future. It can be used to document, but a lot of times it overtakes [people]. People dwell too much in the memories. People always wanna hear the history of something, which is important, but I think it there's too much of an importance put on history."
I obviously have a lot of questions about this "book": Is it going to be an actual print book, or will his Twitter stream be the "book"? Who will publish this book? Who will be Kanye West's editor? I took a look at his tweets in a desperate attempt for answers. Hopefully, this book turns out to be Kanye West's version of On Writing, because these tweets about the creative process and living authentically are actually pretty inspiring. Here are some of his best nuggets of wisdom.