A Karl Lagerfeld x ModelCo Makeup Collection Is Actually Happening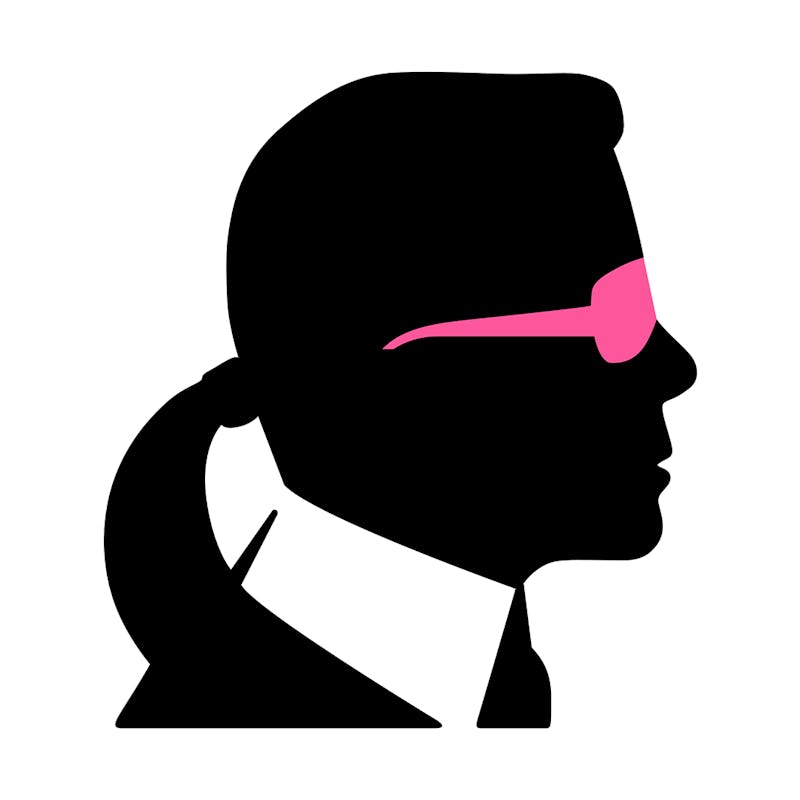 Courtesy of Karl Lagerfeld + ModelCo
Here's some news that is going to require you to exercise a whole lot of patience. Karl Lagerfeld and Aussie makeup brand ModelCo are teaming up for a beauty collab. It will be a limited edition color cosmetics collection that will include both collectible and innovative products. That sounds like the packaging will be as ace as the actual makeup that lives inside said packaging.
However, the Karl Lagerfeld x ModelCo collection isn't due to arrive until early 2018. Ugh! That feels like an eternity. We are going to be waiting a minute. Actually, make that a lot of minutes. But at least we can plan ahead and get excited, since there is no way this won't be awesome.
Here's everything we know so far. The collection will abide by the "Illuminated Beauty" theme and will include "smart, modern, and iconic products," according to the press materials that Bustle received via email. It sounds like the Karl x ModelCo will fall in line with the designer's signature vibe.
Karl Lagerfeld + ModelCo will be available globally, so that's more good news. It will be shoppable at Lagerfeld stores, at KARL.com, at ModelCo's site, and at select beauty retailers worldwide.
So beautyistas and obsessives will have easy access to the collection.
"Introducing the limited edition Karl Lagerfeld + ModelCo color collection is an exciting endeavor for our brand," Pier Paolo Righi, CEO of Karl Lagerfeld, said in a press release. "Through this collaboration, we can offer our consumers a glimpse into how we translate the Karl Lagerfeld vision and aesthetic into unique cosmetics."
He continued, "We look forward to developing the collection and combining our signature DNA with innovative, cutting-edge beauty products for all women." Yes!
ModelCo founder Shelley Sullivan echoed these sentiments in her statement. She confirmed that the collection will be "super fun" and "will combine our high-quality formulas and innovative, technical packaging with Karl Lagerfeld's unmistakable artistic aesthetic that's sophisticated, modern and cool."
OK, I'm in. Like all in.
Remember when Lagerfeld's beloved cat Choupette had his own collection with shu uemura?
Also, if you are not super familiar with ModelCo, let's rectify that now. The brand currently collaborates with model Hailey Baldwin. Check out her majorly pigmented glosses for the brand.
Clearly, the Karl collection will be top quality, just like the HB collection is upper echelon.
Karl Lagerfeld x ModelCo is up there with the Rihanna Fenty Beauty makeup line for me in terms of anticipated launches.