Get Excited: Kate McKinnon Will Voice Miss Frizzle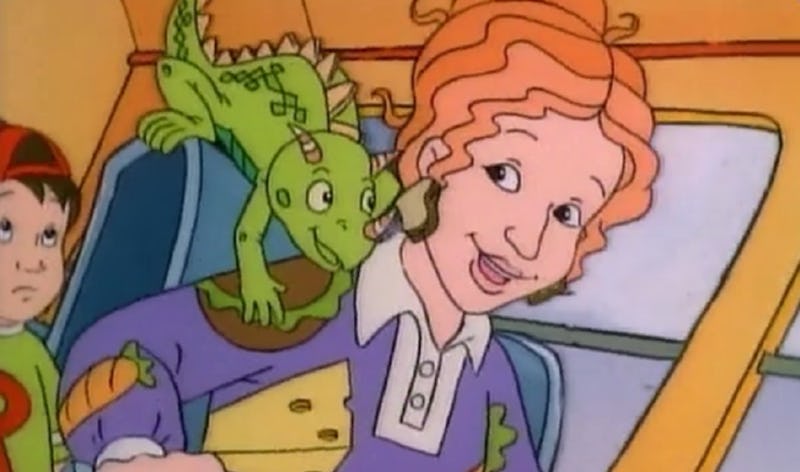 If you thought it wasn't possible to worship the Ghostbusters star any more than you already do, get ready to rethink that. Kate McKinnon will voice Ms Frizzle in The Magic School Bus Rides Again, and this news is everything. For a start, this suggests long before we get so much as a teaser trailer that the Netflix remake is on the right track. I mean, the whole point of Ms. Frizzle's role is that she's meant to be the dream teacher. She's kind, a little adorkable, enthused about her subject, and informed.
Given the enthusiasm McKinnon inspires in her fans, she's a great pick for the role — especially since not just an actor/comic but a seasoned voice actor. She played Wife Fish in Finding Dory and Stella and Eva The Birthday Mom in The Angry Birds Movie.
But, of course, she's got an awfully big pair of boots to fill. If you'd been thinking that the original Ms. Frizzle was some forgotten voice actor, you'd be wrong. The Friz was magic in part because the actor who played her was none other than Lily Tomlin, who's been in everything, but most recently makes up one half of yet another great Netflix show you need to line up: Grace and Frankie.
There are, of course, many vital questions that this casting raises. Will McKinnon's Ms. Frizzle be, well, a little less Friz and a little more McKinnon? Will Ms. Frizzle's voice boast McKinnon's own distinctively gravelly blues singer timbre or will McKinnon adopt a different voice? Will the comic become influenced by the new character in her life and start rocking eccentric earrings shaped like toast?
Since McKinnon doesn't do social media (just another example of why she's leading her best possible life), I cannot quote the woman herself. However, I can quote the @dreamymckinnon Instagram fan site's tag line: "KATE MCKINNON ! i love kate mckinnon, what's new." We all love McKinnon and that's self-evident in a water's wet, the Pope is Catholic kind of way. But now we've got a whole new reason to love McKinnon even more.