Kate Middleton Wore Winter Boots You Can Actually Afford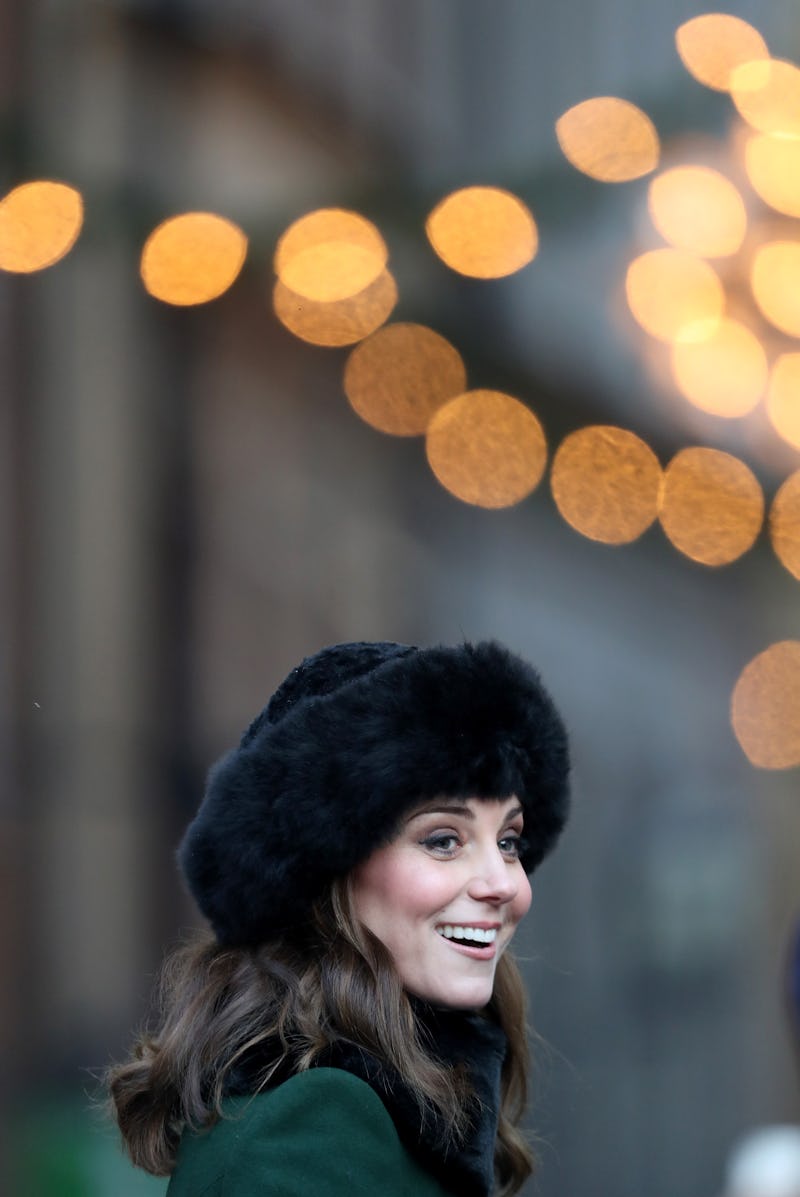 Chris Jackson/Getty Images Entertainment/Getty Images
When it comes to royal style, it can sometimes seem out of reach to the average person. After all, not everyone gets to wear crowns — unless you want to, and then go for it. Recently, however, Kate Middleton's winter boots have been the envy of fashion fans, and the best news isn't that they're adorable. It's that they're so affordable that they could actually make their way into your closet.
During the Duchess of Cambridge's visit to Norway and Sweden with her husband Prince William, she proved that winter fashion may just be her forte. In a sleek button up, trench-length shearling coat, a burgundy scarf, and beanie (because even duchesses love beanies), she looked stunning. Of course, these items are probably a bit out of most people's price range given that, according to Who What Wear, the coat is from Burberry, the scarf is cashmere, and the beanie from Eugenia Kim Maddox retails somewhere in the $225 range given other comparable styles. Yes, that is a $200 beanie on Middleton's head, but you know, princess status.
The boots, though? They are totally purchasable if you're in a snowy, cold climate and looking to keep your toes warm and your feet from slipping, you need to peep this footwear.
Middleton's boots are from the brand Sorel, and in a total twist, they're actually still available. While almost all royal fashions that are identifiable sell out in minutes or hours, the Sorel Tivoli III Boot is available over on the Sorel website. Plus, the size options aren't even limited. In the black style that Middleton is wearing, sizes five to 11 are all still available for $130. Yes, that is cheaper than that beanie she's sporting.
Sorel Tivoli III Boot, $95, Sorel
If the black color isn't your favorite, don't worry. While it won't be an exact match for Middleton's boots, there are more options for you to choose from. The boots come in tan, grey, and red-brown in addition to the black. Basically, if you want these boots, you've got more than enough options to snag them.
While you may be surprised that a royal wore affordable snow boots, when it comes to Middleton, you shouldn't be. This actually isn't the first time she's worn an item that could actually end up in your closet. In fact, it seems as though she mixes high-end and affordable brands quite frequently.
During a 2016 trip to India with Prince William, she wore a great, affordable pair of olive jeans. The design from Zara featured ruched detail on the knees and a skinny silhouette. They were super stylish, but the best part was that they retailed for just under $50. Talk about a steal, right?
During the same trip, Middleton again chose to wear affordable fashion. While she has no need to do so, it pretty cool seeing your choose styles that people can actually purchase. This time is was a printed red maxi dress from UK based brand Glamorous. While the dress sold out at the time, it's not just because she wore (though, that's the major part of it), it's also because it retailed for $77.
While every royal style won't be affordable — like Meghan Markle's now iconic white engagement coat for nearly $650 — they do seem to mix up their price points every now and again. Given that even the expensive items from the fashionable family sell out, it makes sense that the attainable pieces would as well. That, however, isn't the case for Kate Middleton's snow boots. If you want to grab them, though, you may want to move fast. If history repeats itself, they'll be gone soon.