Katie's Tweets About Her 'BiP' "Malfunction" Will Make You Want To Give Her A Hug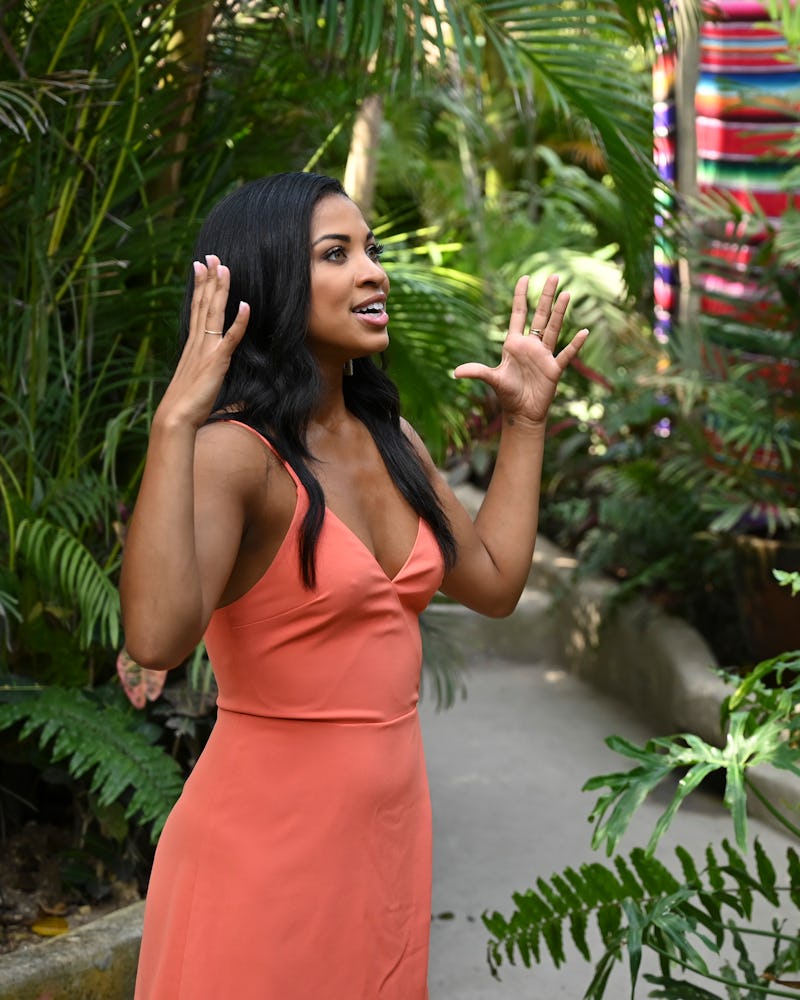 John Fleenor/ABC
Emotions are already running super high in Paradise, which can sometimes lead to some unexpected and awkward interactions. Thankfully, Katie's tweets about crying on BiP during her chat with Wills are representative of the whole fandom's reaction, which is one giant cringe. Wills attempted to share his feelings for her, and instead of responding with words, Katie could only really utter choked-up sobs.
Paradise hasn't been a very lucky place for Wills, who has tried time and time again to find love there. But that didn't stop him from swinging one more time. He decided he had feelings for Katie, and to be open and vulnerable about them with her. He sat down to have a serious chat and fully opened up with her, saying how he appreciated that she was "so unapologetically herself." That's when the waterworks began.
It's like Katie knew what was coming, and knowing her own feelings, she was upset knowing she would have to subject him to rejection once again. She said the whole conversation was too much for her to handle. Well, she tried to say that, at least. The most she really verbalized was, "That's not my jam."
It's likely that she, along with many others in Paradise, was a bit traumatized by the mess Blake and Hannah G. have gotten themselves in by agreeing to date anyone they're approached by. It's obvious that she was curious about Wills, but didn't want to take the risk to explore it knowing it could cause confusion in drama if she wasn't 100 percent sure about how she felt.
Despite her obvious emotion, Wills attempted to continue his mini speech before Katie stopped him. She felt bad and told him that he was saying everything she had always wanted to hear. Sadly, she just didn't feel the same way, and that she didn't want to be part of a "love octagon," which could mean, knowing Wills' strong feelings for Hannah and their previous kiss, she wasn't interested in putting her heart at risk and getting involved. Who can blame her?
Of course, post-production played some awkward transition music over their conversation in order to amplify its comedic awkwardness, but in reality, the conversation was probably very difficult. Still, Twitter and the Bachelor fandom laughed along with Katie while watching it back.
Some fans wondered if she was drunk. That's a fair assumption, considering the tequila is always flowing in Paradise. But honestly, it didn't seem like Katie was under the influence. She seemed genuinely stricken by nerves and confusion and she couldn't find her words.
Another person asked if she was high.
Most were just genuinely concerned about her state of mind.
Although Wills did seem a little confused, he took the conversation considerably well. He could tell that she was just overwhelmed, and he too had a tear in his eye.
It will be interesting to see whether or not this discussion survives the upcoming rose ceremony or is even further discussed before Blake's (always) outstanding drama takes over once again.