Katy Perry Opens Up About Her Struggles With Suicidal Thoughts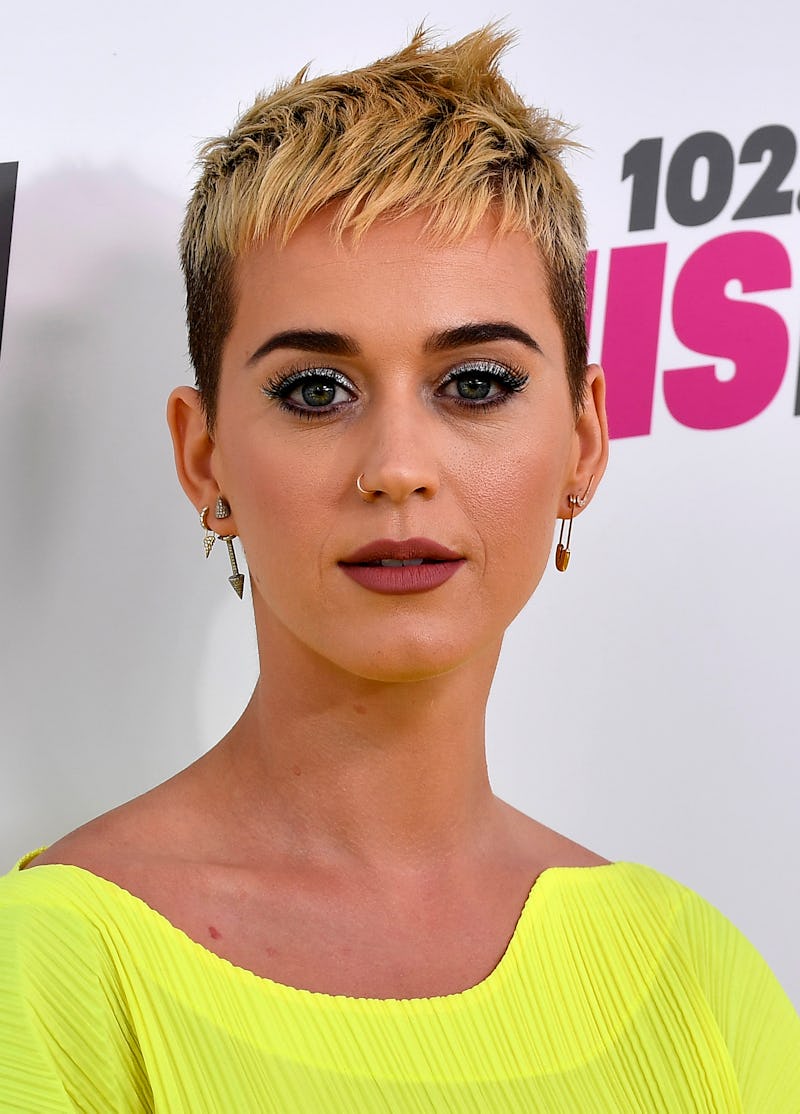 Frazer Harrison/Getty Images Entertainment/Getty Images
Following her emotional therapy session during her YouTube live-stream this past weekend, pop icon Katy Perry explained her decision to open up about her struggles with suicidal thoughts and mental health during an interview on the Today show. "I was letting go of this thing that I created, which is a more exaggerated version of me," Perry told host Natalie Morales on her decision to let fans see a more honest and vulnerable side of herself.
Perry has been participating in a live-stream since Friday, that concludes on Monday, June 12. She's been seen doing yoga, hosting a dinner party, sleeping, and on Saturday she had an hour-long therapy session with Siri Singh from the Viceland series The Therapist. During their conversation (which is available to watch in full here), Perry revealed that she struggled with self-doubt and suicidal thoughts.
"I go through things and I think they're too intense," Perry told Singh in her therapy session. "I feel ashamed that I would have those thoughts, feel that low, and that depressed." Perry also explained that she recently cut her hair to reconnect with herself. "I so badly want to be Katheryn Hudson [Perry's birth name] that I don't even want to look like Katy Perry anymore sometimes," Perry continued. "Like, that is a little bit of why I cut my hair, because I really want to be my authentic self.
During her Today Show interview Perry elaborated on her decision to create her stage name. The singer said,
"For a long time I didn't feel like old Katheryn Hudson from Santa Barbara was anything special. You know, I didn't feel like I was enough, so I had to kind of create this character of myself, and she's done really well."
When Morales asked Perry about how long it'd been that she had dark and suicidal thoughts, Perry explained that "it's not just been a one time that I've felt really low ... It's up and down."
Speaking about the different between her alter ego and herself, Perry said during the therapy session, "That's the point of this whole thing, if people can see I'm just like them then they can dream just as big."
I personally think it's awesome that Perry is choosing to open up about her struggles so that fans see that she's just a normal person underneath the costumes and stage name. It definitely shows that mental health issues don't need to prevent you from dreaming big.