Katy Perry's Colorist Reveals The Real Reason She Colored Her Hair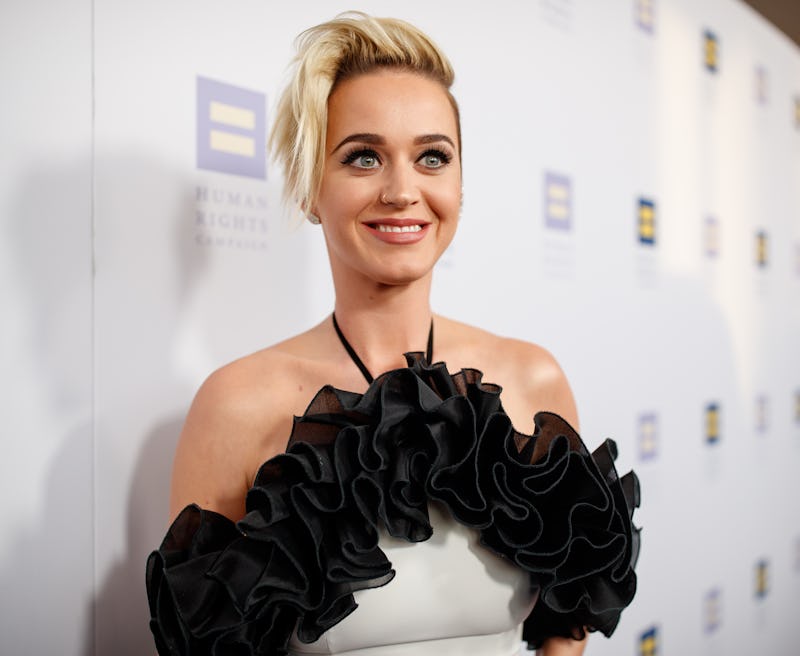 Christopher Polk/Getty Images Entertainment/Getty Images
Have you seen Katy Perry recently? Because honestly, she looks ah-mah-zing. Everything about her seems so fresh and new right now — from her latest single to her stunning new hairstyle. A few weeks ago, the internet was set on fire when Katy Perry debuted a shockingly short platinum pixie look from Chris McMillan Salon in Beverly Hills.
Of course, it took all of three seconds for everyone to claim Perry had stolen the idea for the look from Miley Cyrus, who rocked this iconic style way back in 2014. But Perry's colorist and genuine hair genius, Justin Anderson wants you to know that wasn't the case at all. And since he's also Miley's colorist, you better believe you can trust him.
"She just wanted a big change," Anderson tells me. He created Perry's stunning blonde hue, saying "her inspiration was actually Michelle Williams." And even though Perry has praised the comparison to Miley (who wouldn't, right?), Anderson insists that it wasn't the original vision for her look.
"[Miley's] was never brought up, it was actually Michelle Williams and Scarlett Johansson," says Anderson.
Whatever the inspiration was behind Perry's new look, I think we can agree on two things — she's making it all her own and she's looking fabulous while doing it.
Now let's take a look at her new' do, shall we?
So fab.
Get. It. Girl.
I can't wait to see what color Perry will decide to go next. I guess we'll all have to follow Anderson's Instagram for the next big reveal.