Kendall Jenner Is So Stoked About Hailey Baldwin & Justin Bieber's Engagement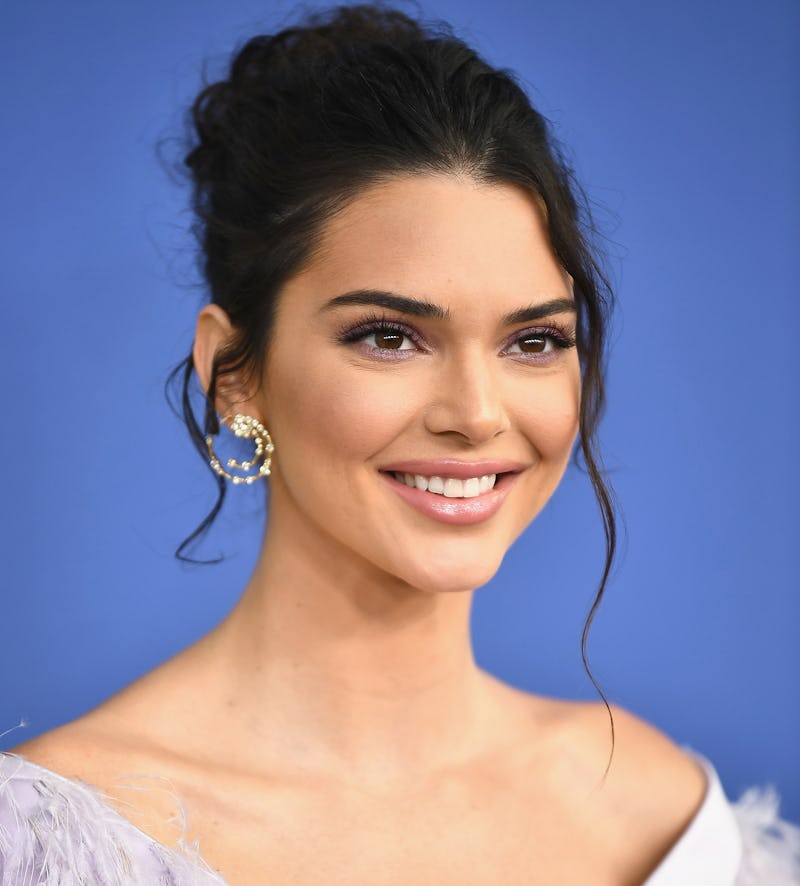 Dimitrios Kambouris/Getty Images Entertainment/Getty Images
Kendall Jenner is the kind of friend you want on your side. The model appeared on The Tonight Show Starring Jimmy Fallon on Thursday night, and she gushed over her two friends' relationship. Kendall Jenner talking about Justin Bieber and Hailey Baldwin's engagement is serious friendship goals, and it's not hard to see why she's close with the two of them.
After a discussion about New York Fashion Week and Jenner's legendary beer bottle kick, the conversation turned to the young couple's recent engagement. When asked what she thought about her friends taking the next relationship step, she shared some kind words about her pals.
"Whatever makes them happy, I'm happy," the Keeping Up With the Kardashians star said to Fallon. "I've been friends with both of them for a very long time. So if everybody's happy, it makes me happy."
Jenner is close with fellow model Baldwin, and Bieber is a longtime friend of the Kardashian-Jenner family, too, so it makes sense that she's super excited that the two of them are getting married. Her response to Fallon's question is concise, but it's genuine, and it shows how much she cares about her friends' happiness.
The engagement also puts an end to some of the more absurd celebrity rumors out there. At one point, Bieber and Jenner were reported to be dating, and there were rumors he'd been connected to Kourtney Kardashian, too. Of course, that's all hearsay — and whomever Bieber dated is his business, not fans' — but it's probably nice to know that reporters will only see Bieber as a friend of the family from here on out.
Bieber confirmed his engagement in July, and his Instagram message about his fiancée was decidedly more verbose than Jenner's comments this week. In his July post, Bieber shared a message for Baldwin, calling her "the love of my life." He wrote, in part,
You are the love of my life Hailey Baldwin and I wouldn't want to spend it with anybody else. You make me so much better and we compliment eachother [sic] so well!! Can't wait for the best season of life yet!. It's funny because now with you everything seems to make sense!
Since the couple announced their engagement, Bieber has shared a couple of other photos of himself and Baldwin. The two of them are clearly very much in love.
Plus, earlier this week, Baldwin shared an Instagram post saying this has been "the most perfect summer of my life." It's not hard to infer that the caption was probably a reference to her engagement — she's even wearing the same tank top in the new post that she wore in Bieber's engagement photo. Baldwin wrote,
kissing goodbye the most perfect summer of my life!! Feeling insanely grateful for everything this season of my life has brought me and even more excited for what's next❤️❤️
Bieber and Baldwin seem thrilled to start the next chapter of their lives together. And based on Jenner's recent comments, it sounds like the couple has plenty of support from their friends. Being supportive and nonjudgmental is the best thing a friend can be — Jenner's words were short, but that doesn't make them any less sweet.