Kenya Debates A Restraining Order On 'RHOA'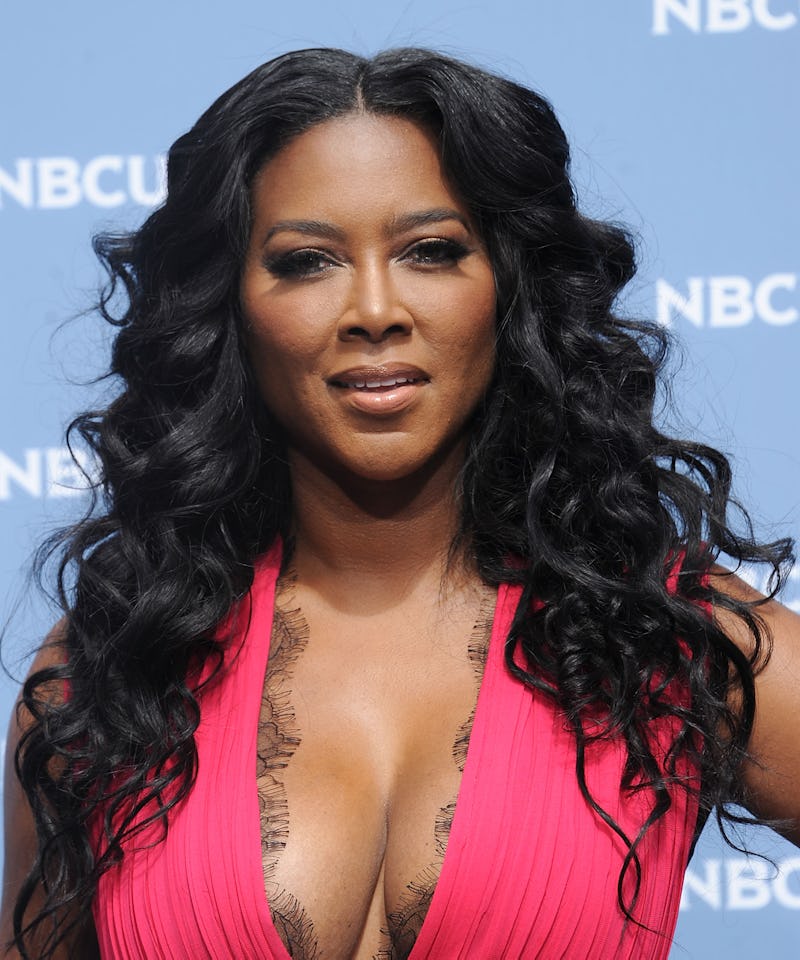 Brad Barket/Getty Images Entertainment/Getty Images
When she's not playing the alpha-woman villain, Kenya has been suffering in her relationship with Matt Jordan this season on The Real Housewives of Atlanta. And after yet another incident, Kenya debates getting a restraining order for Matt, whose physical attacks have gotten more and more intimidating. According to the latest episode, Matt broke more windows and conveniently spray-painted her security cameras, removing any proof of whether or not he really did these attacks. For a long time, this storyline has felt strained, to say the least, but this feels like a totally different situation.
According to a later interview, People Magazine reports that Kenya did not get a restraining order against Matt, ultimately deciding that she would rather "just going to take some time for myself. I don't know what's happening with him. Until I figure it out, there's no future in it." While Kenya wasn't sure what to do, her immediate response in the episode was to make a call to Kandi, who immediately told her to get out of a relationship with Matt and even offered Kenya a chance to stay over.
Even Phaedra was willing to sit down with Kenya about this, and while she does caution Kenya to be safe, she also encourages her to pursue serious counseling if she and Matt really do get together. Actually, everyone seems pretty open to helping Kenya, and she even manages to trick Kandi into letting her stay in her guest house (and even brings the newly "homeless" Cynthia, whose house gets its own memorial montage, with her).
Ultimately, it's not clear whether or not Matt and Kenya's relationship will last much longer onscreen. But in her Bravo blog, Kenya explained that "no woman should accept any person who makes them feel threatened or nervous in any way," adding that "I feel justified in my decision to leave the relationship. With that said, I know that he has been getting help. I pray that he continues his path of healing." Seems like their relationship is over for good going forward.