Kesha & Dr. Luke Update Their Lawsuit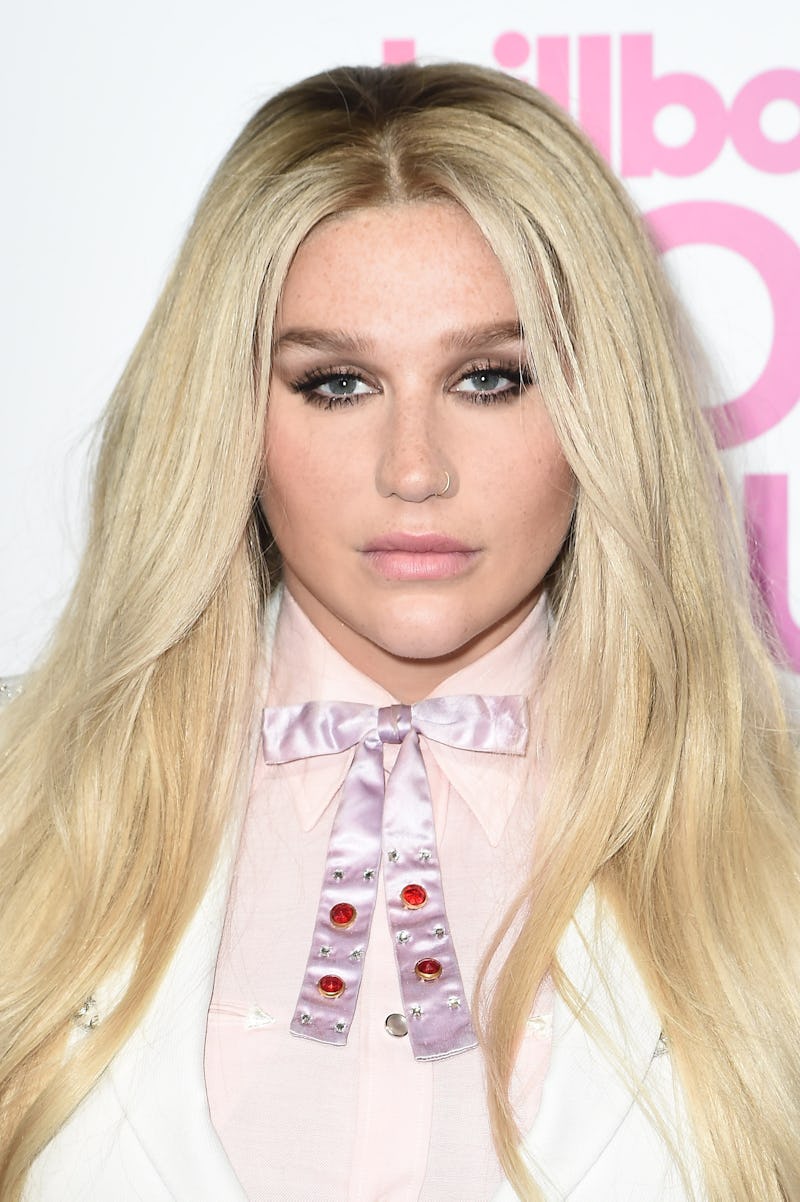 Nicholas Hunt/Getty Images Entertainment/Getty Images
Even though Kesha's sexual assault case against Lukasz "Dr. Luke" Gottwald was dropped last year (Dr. Luke had adamantly denied the claims of abuse), the fight for control over her music career continues, and now, there's been an update that makes the situation even more complicated. During a hearing in New York on Monday, Kesha and Gottwald both filed to enter new amendments to their claims, involving both Kesha's music and the claims she's made against Gottwald in the past. And although a New York judge shut down Kesha's request to get out of her recording contract with Sony before, her proposed amendment is an attempt to try again. Update: According to a Tuesday, March 21 report from The Hollywood Reporter, Judge Shirley Kornreich refused Kesha's "attempt at amended counterclaims."
Earlier: According to The Hollywood Reporter, Kesha wants to dissolve her partnership with Gottwald before his contract with Sony is up in March, because her lawyers claim that would leave her working with him and his company without being under Sony's label. Her lawyers also claim that she has not received money she is owed, including royalties from "Timber." Her lawyers' statement to the court claimed:
It was not until Kesha's counsel recently threatened further legal action that Dr. Luke released certain funds owed to Kesha in December 2016, two years after they were due. Still, he has not paid her all of the amounts owed. Dr. Luke has similarly worked to deprive Kesha of royalties from "Timber," the multimillion-unit hit that she recorded and co-wrote with Pitbull. Until the issue was raised with the Court, Kesha had received none of the recording royalties or publishing royalties on "Timber" she was owed.
The suit goes on to claim that Kesha has recorded new music but that none of it has been approved nor has a release date been set. At this point, she wants their partnership dissolved, because, her lawyers claim, she's must to record three more albums with six songs each to be produced by Dr. Luke before her contract with him is over.
Her lawyers continued and claimed:
To be clear, Kesha does not seek the renegotiation of contractual terms. She is not demanding more money. Kesha asks for something far more basic: the freedom to make music without being bound indefinitely to the very producer who subjected her to years of abuse and continues that abuse to this day. Dr. Luke seeks tens of millions of dollars in punitive damages from Kesha and her mother. If successful, Kesha and her mother would be penniless.
And as for Gottwald, he also filed to enter new information into the case, stating that Kesha allegedly sent a text message to Lady Gaga claiming that Gottwald had raped her and another unnamed artist. His lawyers claimed:
On February 26, 2016 — one week after losing her motion for preliminary injunction — Kesha initiated a text message conversation with Stefani Germanotta, the recording artist who is professionally known as "Lady Gaga." During this text message conversation, Kesha falsely and baselessly asserted that Kesha and another female recording artist (the "Other Recording Artist") had both been raped by Gottwald. Specifically, Kesha told Lady Gaga that "she [i.e., the Other Recording Artist] was raped by the same man" as Kesha. The "man" to whom Kesha referred was Gottwald — as the surrounding context of the text message makes clear. Kesha's assertions to Lady Gaga were completely false. Gottwald did not rape Kesha, and he did not rape the Other Recording Artist.
So far, Lady Gaga has yet to issue a statement on these claims. Bustle has reached out to her rep, but did not receive a reply at the time of publication. Gottwald's lawyers' statement continued and claimed:
[Kesha] is acting in bad faith in attempting to force KMI into a purported breach of its obligations to furnish Kesha's services to Kemosabe Records. Kesha further breached the duty of good faith and fair dealing by attempting to establish a direct contractual relationship with Kemosabe Records, thereby forcing out KMI and depriving it of the benefit of its bargain as the contractual furnisher of Kesha's recording services to Kemosabe Records.
As for Sony, the company's lawyer told The New York Times in February 2016,
Sony has made it possible for Kesha to record without any connection, involvement or interaction with Luke whatsoever, but Sony is not in a position to terminate the contractual relationship between Luke and Kesha. Sony is doing everything it can to support the artist in these circumstances, but is legally unable to terminate the contract to which it is not a party.
The Hollywood Reporter reports that next week, both Kesha and Gottwald are set to give depositions. This case has been ongoing for more than a year now, and it may not be ending anytime soon. Bustle has reached out to a rep for Kesha for any additional comment regarding the amendments the other side submitted, but did not receive a response at the time of publication. Gottwald's lawyer, Christine Lepera, tells Bustle in a statement:
"Dr. Luke seeks to add an additional defamation claim against Kesha based upon the discovery of another false and defamatory statement she made about him that was part of her calculated effort to harm his reputation and business. Kesha's new proposed counterclaim simply repeats the meritless and untrue allegations that were set forth in her earlier pleadings and which Dr. Luke fully disputes.
Editor's Note: This article has been edited to clarify that Kesha and Dr. Luke have filed to amend their court documents.