Kesha's Essay About Social Media Negativity Is So Powerful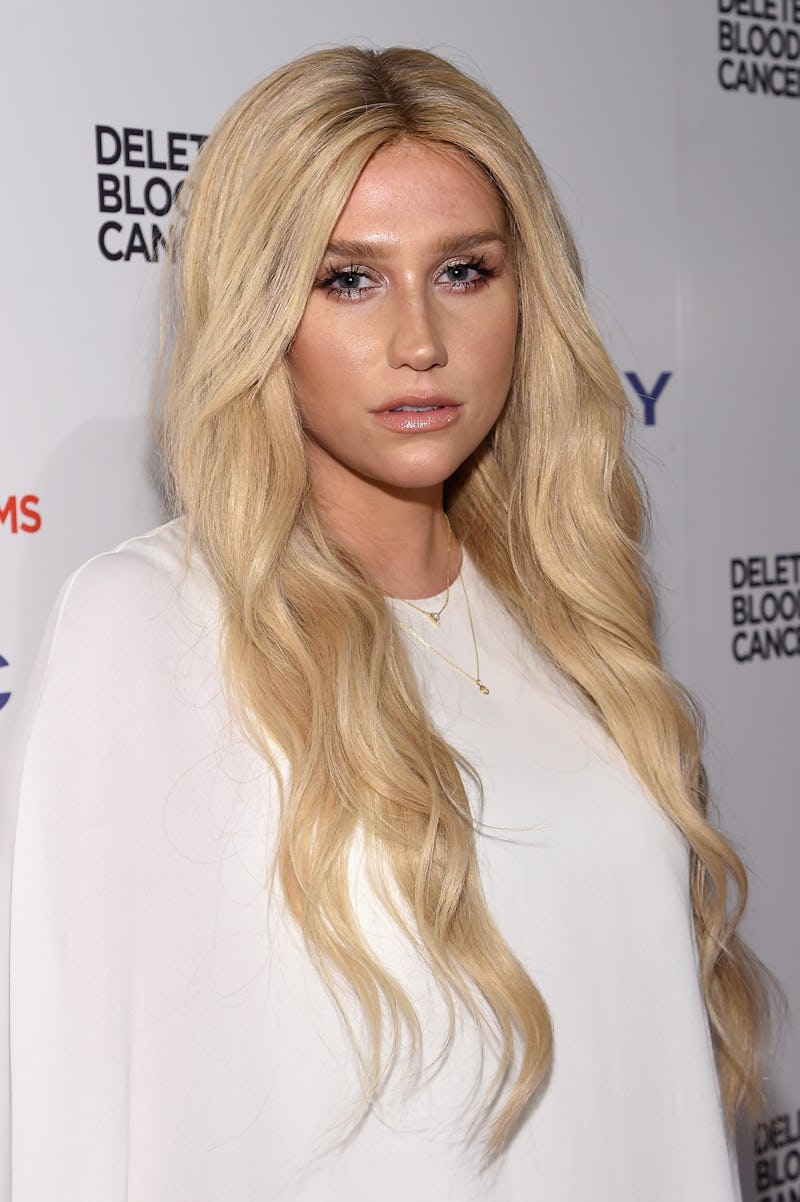 Jamie McCarthy/Getty Images Entertainment/Getty Images
It's no secret that the internet can be an unfriendly place, especially for women. Social media sites like Twitter, Instagram, and Facebook are often a platform for bullying and body shaming, as many women know all too well. In a recent essay for Teen Vogue, Kesha opened up about being bullied online and how it impacted her self-image in a negative way. The star used the essay to discuss her struggle with an eating disorder, which was exacerbated by the internet. Female celebrities are already put under a microscope by paparazzi and critical tabloid outlets, but the advent of social media puts them in direct contact with fans and critics alike. In order to recover, Kesha had to step away from all of that, and her story might just inspire you to do the same.
"The amount of body-shaming and baseless slut-shaming online makes me sick," the singer wrote in her essay. "I know from personal experience how comments can mess up somebody's self-confidence and sense of self-worth. I have felt so unlovable after reading cruel words written by strangers who don't know a thing about me."
Fans may have been surprised when they first heard that the singer has wrestled with image-related insecurities, since she's always been a glitter-clad icon of pure self-expression. For many, her unique, confident fashion sense and performance style is something to aspire toward. If anything, her essay proves that nobody is immune to the negativity that breeds online. The constant scrutiny that occurs over social media, especially about one's body and sexuality, is bound to have an impact on even the most confident person.
"When I compared myself to others, I would read more mean comments, which only fed my anxiety and depression," she wrote. "Seeing paparazzi photos of myself and the accompanying catty commentary fueled my eating disorder."
Kesha also recounts how, during the darkest period of her eating disorder, the feedback online was always at its most positive. This further kept the star from true recovery, and so she then decided it might be best to step away form the online world. "Trying to change your life based on other people's thoughts can drive you crazy," she said. "You have to figure out what makes you feel good and what keeps you in a positive head space."
One of the most important points that Kesha makes is that, while online, it can be difficult to properly take stock of your life and values. When you're submerged in the many voices of the internet, a place where anonymity empowers bullies, it can create a negative feedback loop. Instead of getting caught up online, the singer encourages fans to step back and participate in activities that put life into perspective.
"This year I made a pledge to take more breaks from social media and screens and spend more time in nature. For me, some of the most therapeutic experiences include hiking up a mountain or riding a bike by the beach," Kesha wrote. "Being among animals in their natural habitats reminds me that my problems are so small. Our lives are no more significant than the lives of any other animals. We're all just animals, after all!"
While it doesn't necessarily have to be a walk in the woods or beachside bike ride, there's something to be said for finding fulfilling activities offline. Social media is deceptive. Platforms like Instagram and Twitter create a one-sided story, and it's best not to derive your self-worth solely from life on the internet. Extended periods of time spent on social media can inspire all sorts of negative feelings. Even beyond bullying, the constant sense of FOMO social media promotes has been shown to lower self-esteem, according to Good Therapy.
By taking time offline, Kesha was able to redirect her energy. And now, having overcome her eating disorder and worked on bettering herself, she is poised to release a new album. The singer made it clear the album would tackle her insecurities, but now this vulnerable place gives her power. That time away from the internet helped her find new footing as an artist, and that's inspirational.