Khloe & Caitlyn Need To Talk On 'KUWTK'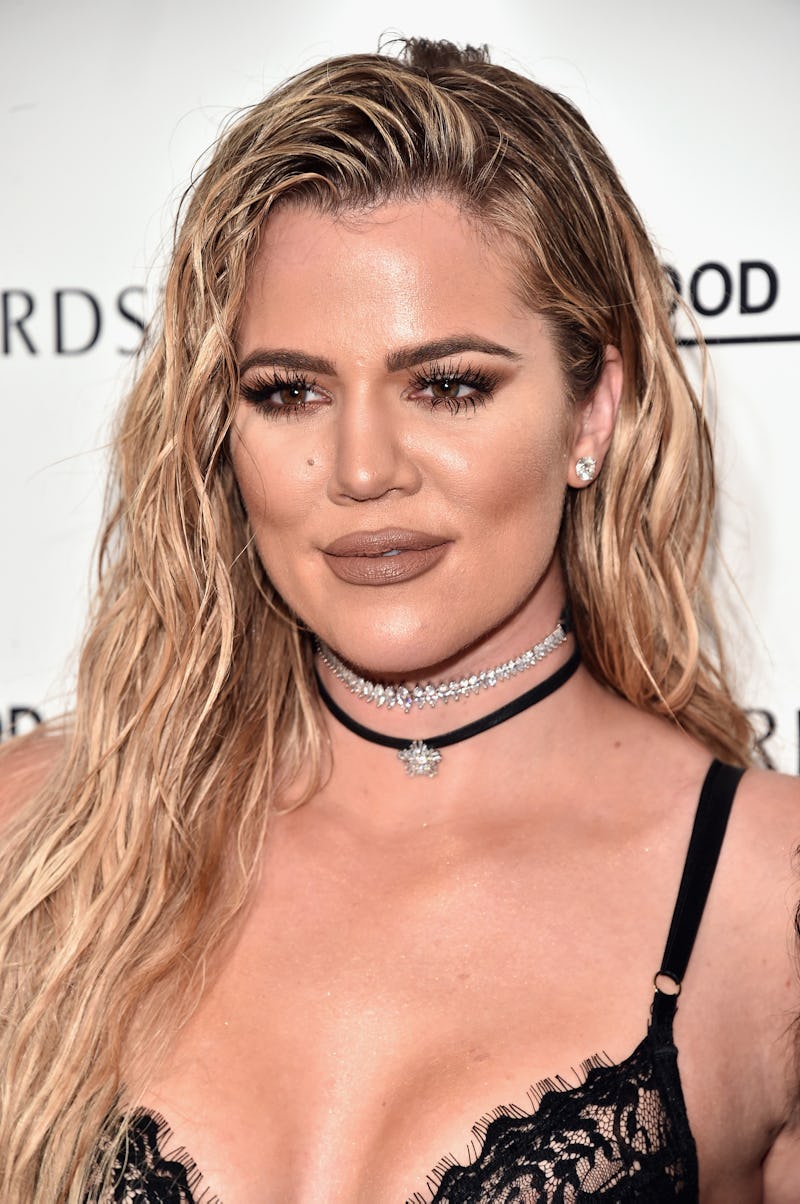 Alberto E. Rodriguez/Getty Images Entertainment/Getty Images
It's been about two years since Caitlyn Jenner announced her transition to the world, and on 2015's About Bruce special, it was obvious that it had a huge effect on her daughters. But with such a huge change in her life, it seems inevitable that the family's relationships would change, too, and that's definitely what happened between Caitlyn and Khloé. But can it be fixed? On Sunday night's episode of KUWTK, the rift between Khloé and Caitlyn is bigger than ever, and it's finally time for them to talk about it.
In the ep, the family gets together for Kendall's birthday, and while talking to the E! cameras, Khloé admits that she's unhappy with the way Caitlyn treated her family after her transition, especially where her mom's concerned, so she's having trouble staying as close to her as she once was. And as for Caitlyn? As she tells Kris in a phone call, she noticed the distance between them when they're texting and Khloé drops the conversation.
Having watched KUWTK since the very beginning, I can say this is definitely a huge departure from how close they once were — especially since Caitlyn's been present for a lot of Khloé's life. So what's next for them?
In Khloé's words, Caitlyn isn't "the stepdad I once had," but since it's important to Kris for her to talk things out, she agrees to meet up with her. So Khloé goes to her house, they sit down with very large glasses of wine, and get to talking. Caitlyn dives right into it, bringing up that they've grown apart. Yeah, this lady wastes no time.
Khloé tells her side of the story, and to hear it from her point of view is pretty heartbreaking. In her mind, she's lost her second father without having the opportunity to grieve that loss, because Bruce didn't actually die — Bruce is just Caitlyn now. It's been such a big adjustment for her that she's still trying to accept all these changes, while Caitlyn just wants their relationship to be healthy and move forward.
It's not going to be easy, but in the end, they agree to try harder to build back up to what they used to have. And knowing how close they were pre-transition, it definitely seems like this is a positive step for them both.