Khloé & Malika Get Into A Very Familiar Fight On 'KUWTK'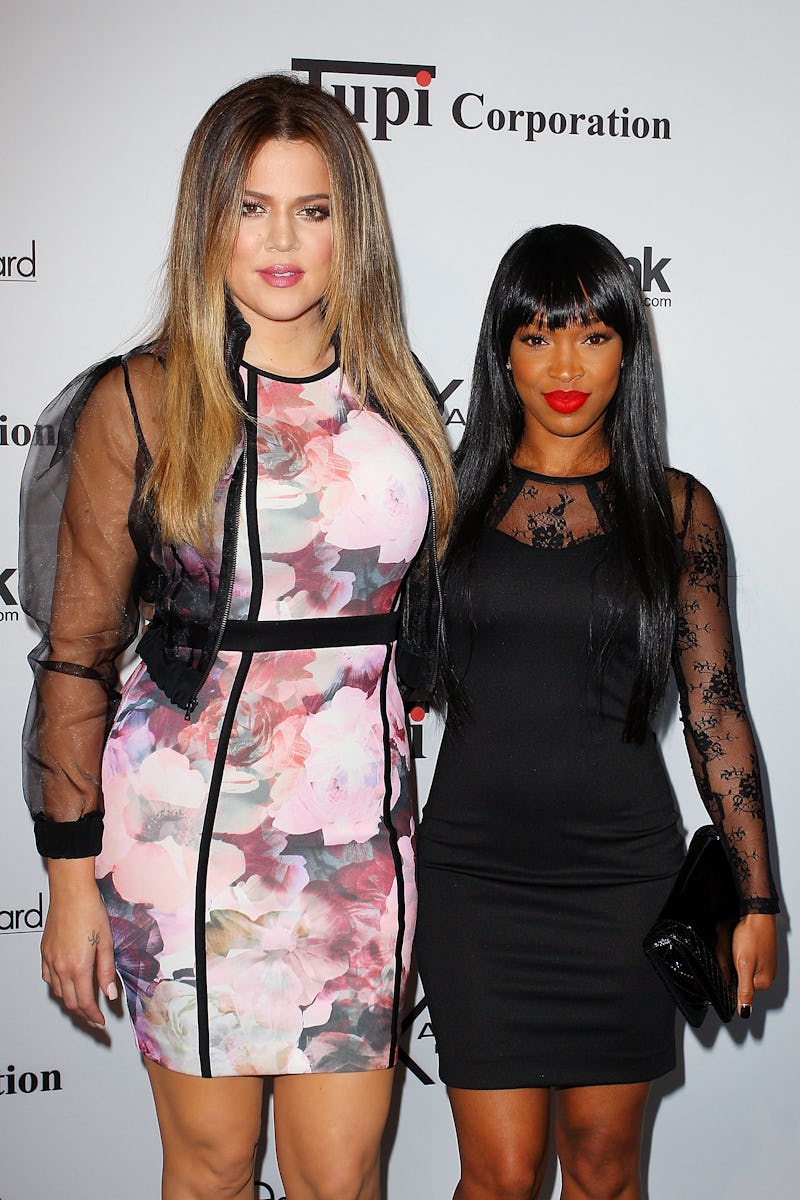 Lisa Maree Williams/Getty Images Entertainment/Getty Images
In a new clip from Sunday's episode of Keeping Up With the Kardashians, we see a heated discussion go down between Khloé Kardashian and her best friend Malika Haqq about Haqq's romantic relationship with Jersey Shore star Ronnie Magro. Yes, you read that correctly, Haqq and Magro (who's relationship with Sammi Sweetheart was one of the main plot lines on Jersey Shore) were in fact an item.
Strange as it may seem, the two actually met when they were on the same season of Famously Single, an E! show where celebrities lived together and received relationship help from dating experts. Though they're both reality television stars, who met on a reality dating show, for a while it seemed like Haqq and Magro were happy together. Unfortunately though, the couple ended their relationship back in March, according to People.
But back to the clip... As we see during their exchange, Kardashian appears bothered by the fact that Haqq isn't being as responsive as she was before the start of her new romance. "Where the hell have you been?" Kardashian says when she sees Haqq, "I thought you couldn't come here today because you were with your boyfriend." Haqq responds by explaining that she had a spa day planned with Magro, but still wanted to see Kardashian, even if only for a few minutes. Haqq then admits that her priorities changed because of her relationship, and suggests that Kardashian behaved similarly when she started dating Tristan Thompson.
I feel like this is an argument that basically all best friends have at some point or another. It's natural to want to spend as much time as possible with a person when you first start dating them. You know, when you're in that phase where you simply can't get enough of someone and as a result you end up having less time to spend with friends and family. Finding the right balance can be tricky, especially towards the start of a romance.
Although Haqq and Magro are no longer dating, it certainly seems as though Haqq and Kardashian's friendship is still going strong. The two still regularly show up on each other's social media, and I'm glad to see that they didn't let a short-lived romance get in the way of their friendship.