Khloe Kardashian Is Worried About Her Family On 'KUWTK'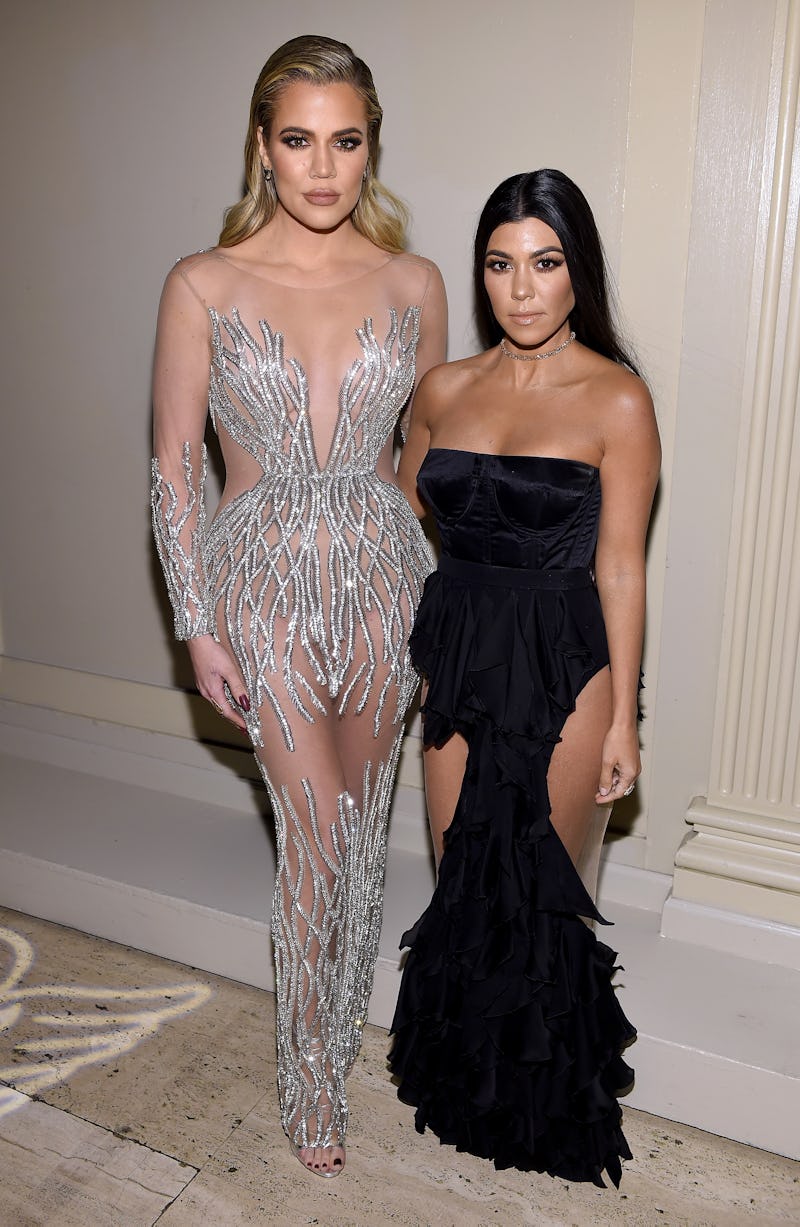 Dimitrios Kambouris/Getty Images Entertainment/Getty Images
After a million (OK, 13) seasons of Keeping Up With The Kardashians, most of us know better than to question whether or not there will be drama on a family vacation, and the crew's latest trip didn't break tradition on that point. On Sunday night's episode, the Kardashian women — plus Tyga, Scott Disick, and Corey Gamble, of course — continued their trip to Costa Rica, but it wasn't all white water rafting and drinks. Khloe was mad at her family on KUWTK, and it might be a sign that she and her sisters are growing apart.
Like she explained last week, Khloe was the one who planned the trip, from the amazing villa they stayed in to the activities they participated in. But after a couple of days away, things got really tense between her and her sisters. Khloe said she was tired of everyone being so negative and of their trip not going the way she hoped, but Kim read between the lines to figure out that it was really more about the fact that she was sad everyone seemed to be moving on with their lives and their families without her.
And even when they tried to talk about it with her, she wasn't interested in discussing it, and the tension got even worse.
Fortunately, it was a pretty easy problem to fix. Since she was upset with Kylie for spending all of her vacation locked up with Tyga, she and Kim keeping her company while she worked out seemed to help — and so did the family dinner that Kris organized at the end of their stay. They even talked about the pits and the peaks about their trip, which is a family tradition.
For Khloe, the pit was that people were complaining — to which Tyga's son King said "same" — but overall, she said she had tons of peaks. All in all, it seems like a good trip, and it's officially made me add Costa Rica to my travel bucket list.
They might be growing up, but for now, it doesn't seem like the Kardashian women are growing apart, and that's awesome news. As far as I'm concerned, no matter what happens, they'll be BFF sister goals forever.