How To Join Kim K & Chrissy Teigen's Book Club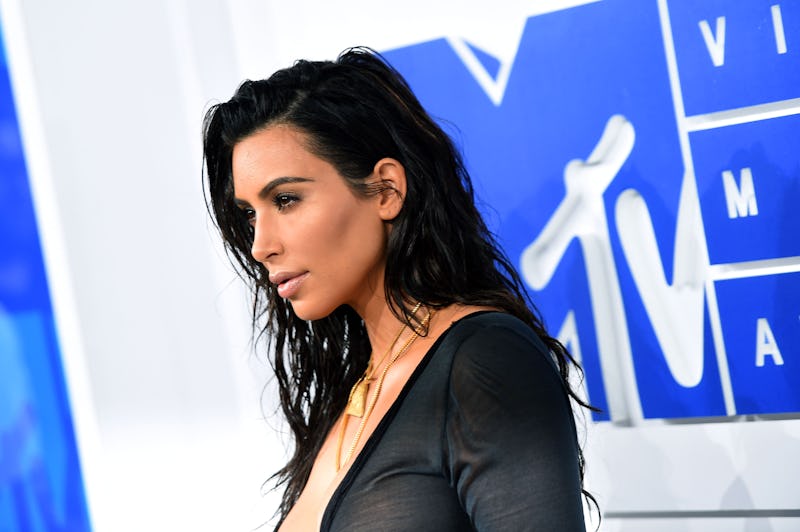 Larry Busacca/Getty Images Entertainment/Getty Images
If you've been looking for a diversion from, you know, everything, this is it: Kim Kardashian and Chrissy Teigen are starting a book club. And yes, you can join.
Announced in a series of tweets by Kim Kardashian yesterday, the book club's first pick will be Embraced By The Light, a 1992 near-death memoir by Betty J. Eadie. Embraced recounts the moment when Eadie, undergoing a hysterectomy at the age of 31, died on the operating table on Nov. 19, 1973. The young mother reportedly retained photographic memories of what lies beyond our conception of life before doctors were able to bring her back. Hint: it's Heaven, and it sounds pretty nice.
Considered one of the most popular "life after death" books in recent memory, Embraced By The Light led the New York Times best-seller list for several weeks in the '90s and launched Eadie's career as a motivational, "life your life to the fullest"-type author and speaker. Whether this book has any relation to Kardashian's own near-death experience last year, when she was robbed and held at gunpoint for several hours in Paris, has yet to be mentioned. As many of us know, our reading picks often reflect what's going on in our lives, though based on the Twitter response to Embraced, it appears that Kardashian has been a fan of the book for over a decade.
Kardashian and Teigen will be joined by celebrity hairstylist, Jen Atkin, and it seems that they will take turns selecting the book club fare (though that hasn't been officially stated).
In a series of tweets published earlier today, Kardashian clarified that the book club will begin on Monday, February 6 and will somehow be integrated into the Kardashian app, along with book reviews and recommendations from Kardashian, Teigen and Atkin. As for any further instructions, Teigen, per usual, provides some very straightforward, very dry instructions:
Bless you, Chrissy.