Kim Kardashian Considers Another Baby On 'KUWTK'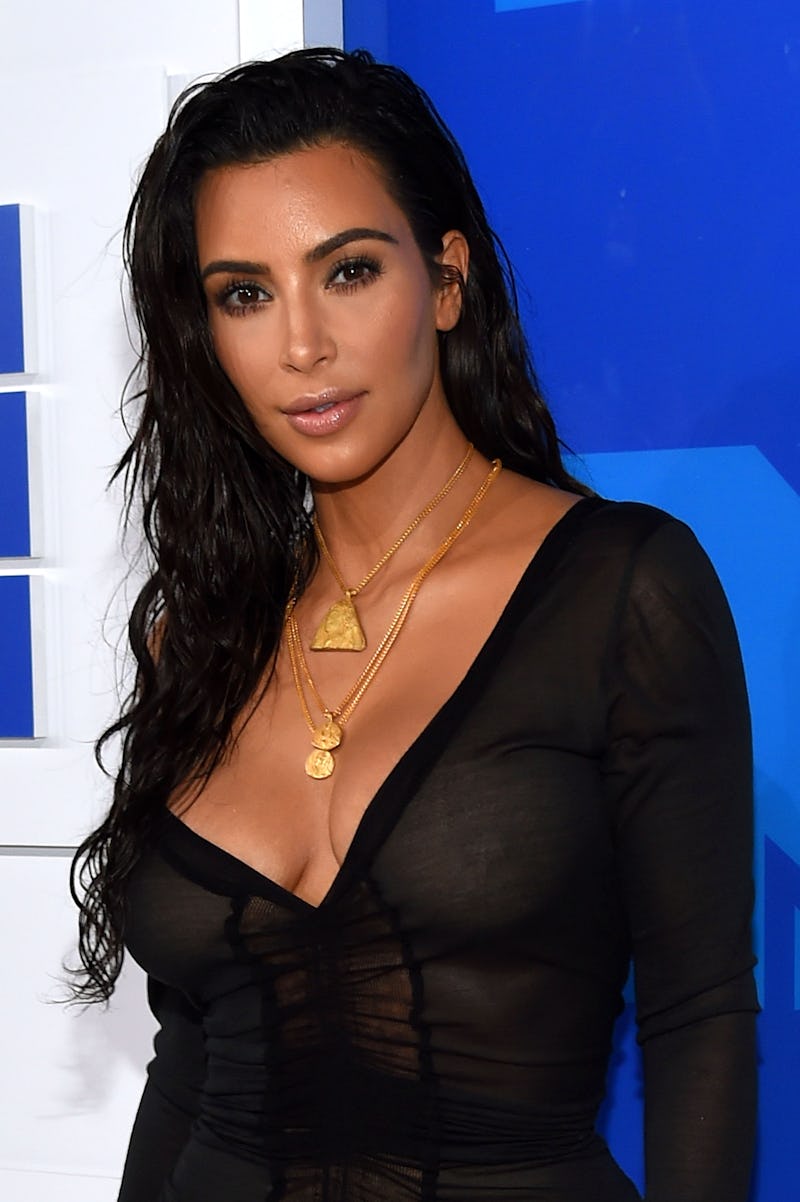 Larry Busacca/Getty Images Entertainment/Getty Images
The past several months have definitely been difficult for Kim Kardashian, and since she's opened up about her robbery on Keeping Up With The Kardashians, it seems like she's ready to start the next chapter in her life. And if it's up to her, that chapter will involve a little brother or sister for North and Saint. On Sunday night's episode of KUWTK, Kim announced that she wants to have one more baby, and her family definitely had some mixed reactions.
Like she told her family after she shared her big news, after her complications with her previous pregnancies and deliveries, having another kid could have dangerous implications for her health — and it's even something her doctors have advised her against. But after her robbery (and spending so much downtime with her kiddos), she's realized that what's most important to her is expanding her family, and she wants to do it sooner rather than later.
So Kim decided to undergo a surgery that would prepare her uterus for pregnancy... and she definitely worried her family, especially her mom. Eventually, Kris told her that she was proud of her for wanting to give her kids a big family and huge support system but also that she was worried about her putting herself in danger.
And her procedure did look painful, especially since there were complications with her bladder during the surgery. According to Kim, she had to have a catheter which was obviously not any fun at all — and it became even worse when ultimately, it didn't give her the result that she wanted. The surgery allowed her doctor to advise Kim not to ever carry a child again, and she obviously seemed completely heartbroken by the news.
So is this the end of her plans for a bigger family? Now that getting pregnant herself isn't an option, it sounds like she's looking into other paths to having that third child she's hoping for. While talking to Kourtney and Khloé, she said that her game plan for now is for her and Kanye to figure out what they're comfortable with after looking into all their options, and they'll go from there.
Fingers crossed Kim is able to have whatever future for her family she decides on. She's definitely an awesome mom to North and Saint, so another baby would be so lucky to join their crew!