Kim & Kanye Donated $25K To Help Photographer Marcus Hyde After His Car Wreck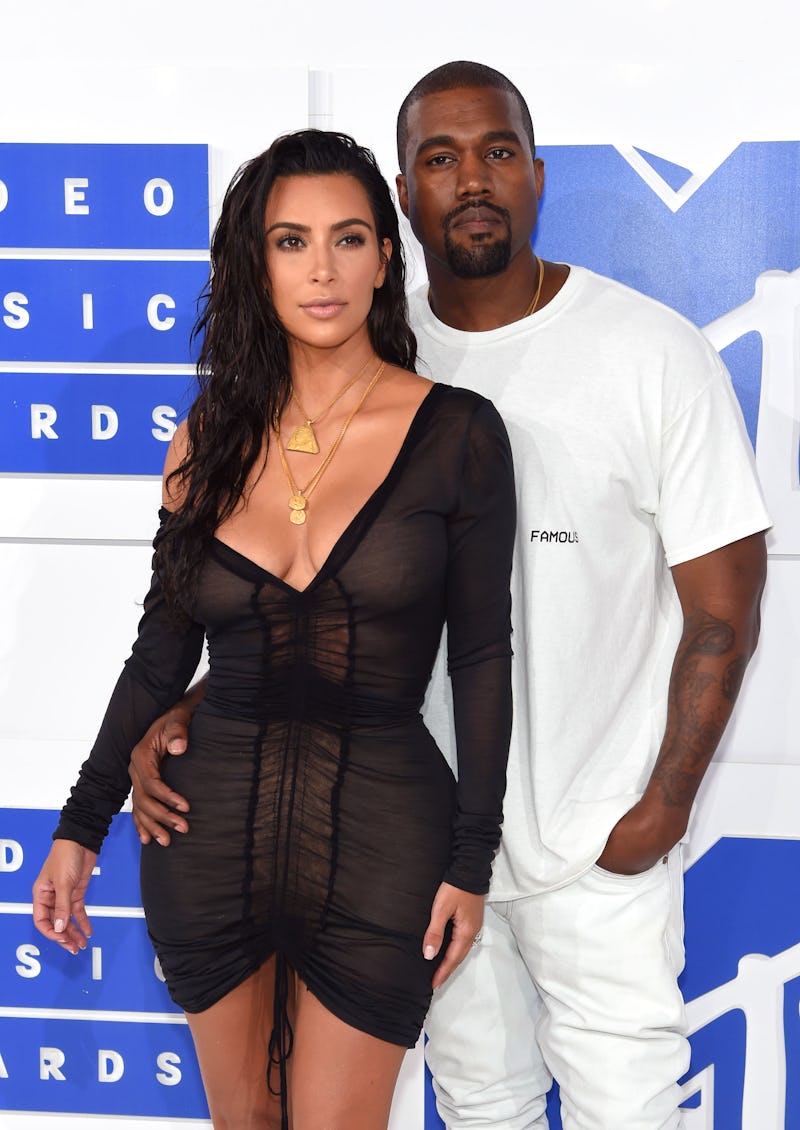 Jamie McCarthy/Getty Images Entertainment/Getty Images
Say what you want about Kim Kardashian and Kanye West, but they definitely do their best to look out for the people in their lives. This week, Kardashian and West donated $25,000 to photographer Marcus Hyde following his car wreck last month, and now, they're asking their fans to chip in to help pay for his medical expenses through the GoFundMe that has been set up for him.
News of their donation broke on Wednesday afternoon, when Kardashian tweeted out a link to the fundraising page, writing, "If you are able to help the family would be so grateful!" On the donations list, Kardashian and West's contribution is the highest. According to what a source close to the situation told TMZ, the couple wanted to make their donation public to help bring attention to the cause, and if that was their game plan, it's certainly working — so far, Hyde's GoFundMe has raised almost $30,000, surpassing its original goal of $10,000.
And although Kardashian has certainly supported many causes that are important to her in the past, it seems like this is one is especially personal. Not only has Hyde been working with Kardashian for a while now, but they've also become friends.
As TMZ reported in October, Hyde was injured in a car wreck in Malibu when he lost control of his car while driving on the Pacific Coast Highway. According to his GoFundMe page, Hyde's injuries were serious. Tahjee Wallace, who set up the fundraiser for Hyde, wrote on the page:
"As many know, Marcus Hyde was in a serious car accident at the end of October, resulting in him being hospitalized with serious injuries. He is still currently being hospitalized and will be for quite some time. With that being said, he has a long road to recovery. If you have the means to donate any amount, no matter how small, know that it will be used to ensure Marcus has what he needs during his road to recovery. This will help Marcus and his family during this devastating time."
At the time of Hyde's crash, Kardashian tweeted a photo of Hyde, asking her followers for prayers.
"I'm trying to find the perfect picture but I don't want to share them. We were saving these for our book," she wrote. "Angels are surrounding you. I'm praying so hard for you. Please be ok. Please come back."
In an interview with Complex in January, Hyde had nothing but positive things to say about working with Kardashian. He told the site:
"She was literally the coolest person I've ever worked with, and I'm not just saying that to kiss ass or whatever. The reason she was so cool was because I could give her direction and she would listen to it. She wouldn't say, "Oh, I don't like this side of me," or "I don't like this." She was so easy to work with. I didn't feel nervous or pressured or anything. She trusted my vision, so that was really cool."
Good for Kardashian and West for supporting their friend in his time of need. Hopefully, because of their donation, many more people will reach out to support him as he recovers.