Kim K. & Scott Disick's Dubai Trip Is Pure Luxury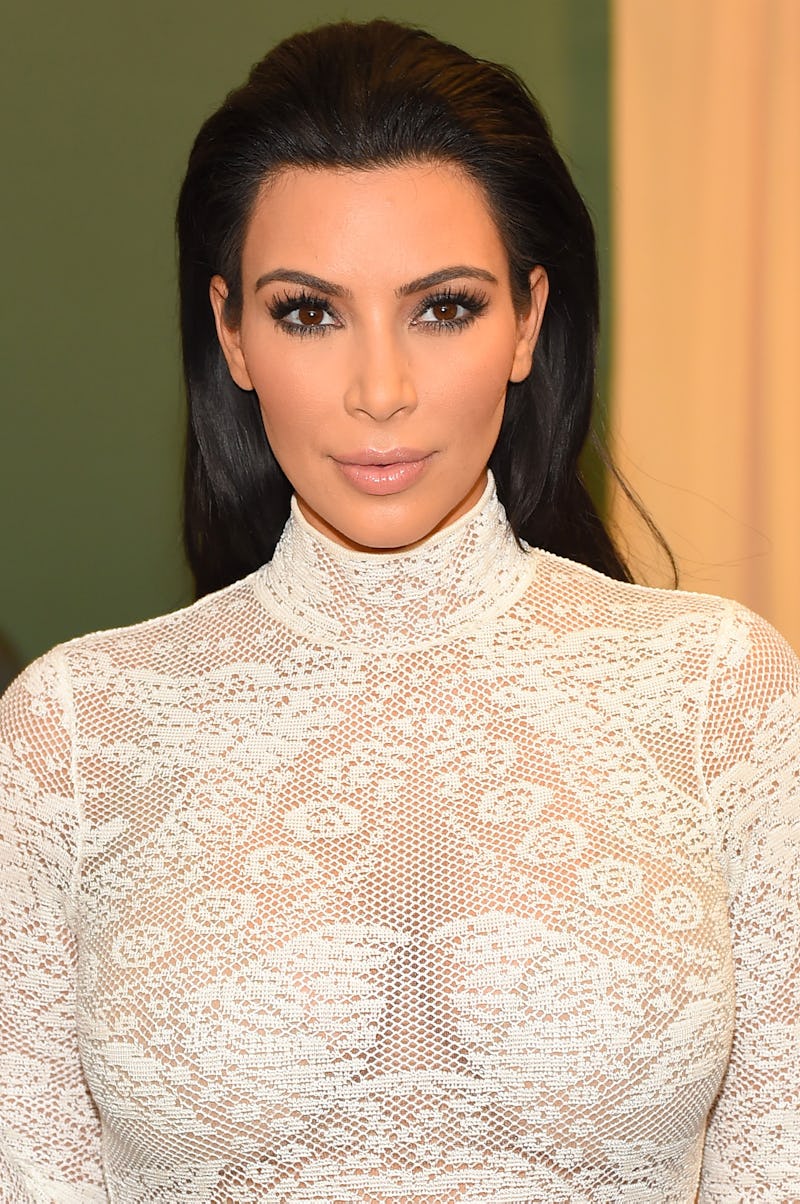 Michael Loccisano/Getty Images Entertainment/Getty Images
Here's the right way to travel when you're in Dubai. Kim Kardashian and Scott Disick's Dubai trip is luxurious. And by luxurious, I mean so extravagant you won't know what to do with yourself when you see the following photos. The Lord shared Instagrams of himself and Kardashian on Thursday, where they are having quite the meal at what can only be described as an extremely long dinner table.
As you can see below, Disick is on one end of the table and Kardashian is on the other. "Low key dinner in Dubai," Lord Disick captioned the one photo. Because they are so far apart the only logical way to have a conversation is by talking on the phone. "Thank god for the family plan phone package or we couldn't talk over dinner," Disick wrote alongside the other image.
He shared another Instagram of a scuba diver in an aquarium holding a "Welcome Scott" sign to which Disick commented, "Normal." Yeah, that's pretty much how it goes for Disick and the Kardashian/Jenner family.
You'll also notice there are two cameras filming, which most likely means their Dubai trip is being filmed for Keeping Up With the Kardashians. Thank goodness, because these photos most certainly aren't enough. I definitely need to see this duo in action, especially since Dubai will mark Kardashian's first public appearance since she was robbed at gunpoint in Paris, France in October. ‌
People reported Wednesday that Kardashian is slated to show up Friday at celebrity makeup artist Mario Dedivanovic's Master Class in Dubai. People also reports that "she will be flanked by security."
A source spoke with the outlet and said about Kardashian, "She is excited about her Dubai trip. She is excited about the change of scenery and is looking forward to spending time with her fans. She will have a big security team. She isn't concerned about her safety. As of now, the kids are not coming."
The Selfish author posted an Instagram Wednesday featuring Disick announcing their trip to Dubai. It read, "On our way to Dubai." Well, they have officially arrived and aren't taking it for granted.
It sure looks like Kardashian and Disick are having a blast together, not to mention once again living a life of true luxury. Only the best for Lord Disick and Kimmy, who actually does deserve to have a great time after everything she's been through.