Kim K Is Returning To The Spotlight In A Major Way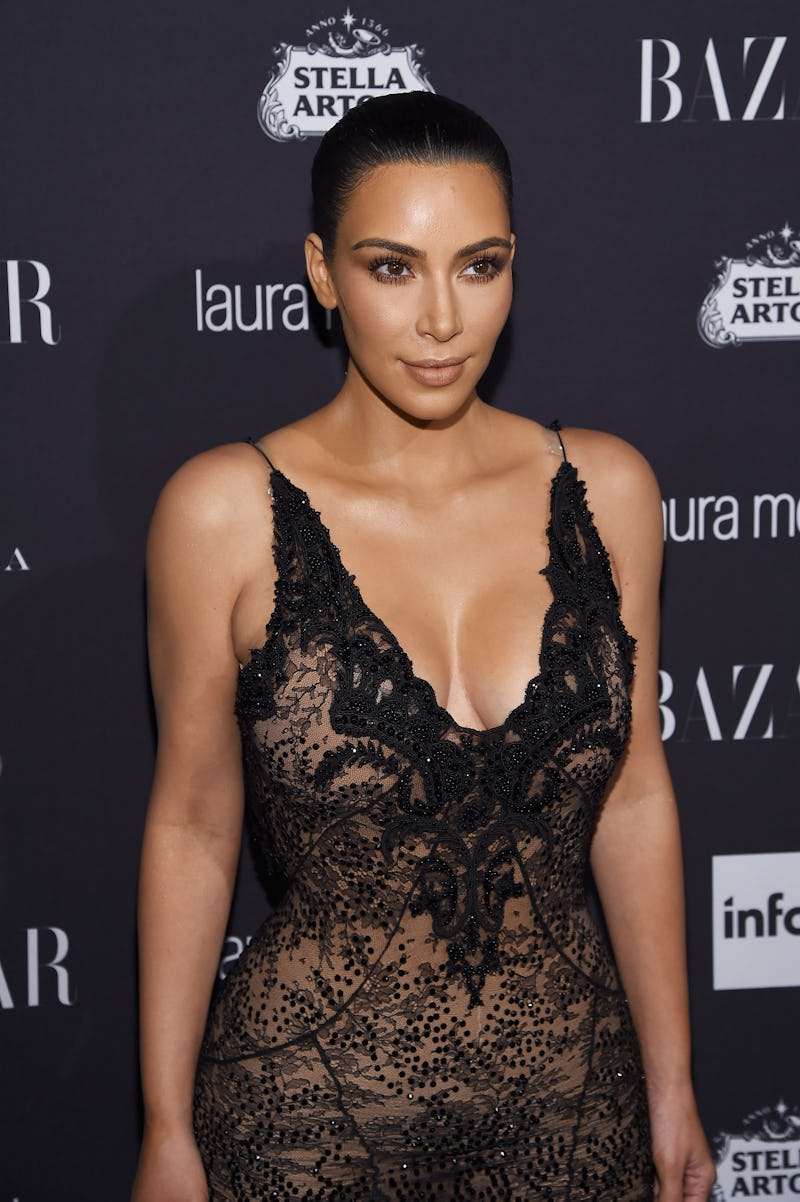 Dimitrios Kambouris/Getty Images Entertainment/Getty Images
Get ready, Dubai, Kim Kardashian is coming your way. According to People, Kardashian will reportedly make her first major public appearance after the terrifying Paris heist at celebrity makeup artist Mario Dedivanovic's Master Class in Dubai on Friday, Jan. 13. Bustle reached out to Kardashian's rep for comment, but has not heard back at the time of publication. Since Kardashian was robbed and held at gunpoint in her Paris hotel last October, the star has understandably taken a step back from the public eye.
While Kardashian never left the limelight completely, after her Paris scare, she took time to focus on her family and recover from the horrible event. On Monday, 17 people were arrested in connection to the robbery, so hopefully, Kardashian will be able to find peace knowing that the police are making progress in finding those responsible.
For now, Kardashian appears to be excited to return to her life of travel. She took to Instagram to share a photo of herself getting ready to fly to Dubai, and on Snapchat, she shared her laser goggles, which she said are "perfect for plane lasers." Still, People reported Kardashian will be surrounded by security during her trip — but that's pretty standard for a celebrity of her caliber. A source claimed to People,
She is excited about the change of scenery and is looking forward to spending time with her fans. She will have a big security team. She isn't concerned about her safety. As of now, the kids are not coming.
While Dubai may seem like an unexpected choice for Kardashian's first big post-Paris trip, Dedivanovic has been her makeup artist for years and the pair has teamed up for classes before. After spending several months sticking close to home, visiting Dubai should be an exciting experience for Kardashian that will help her get back into the traveling groove. She's shown an amazing amount strength in the wake of the Paris robbery, and if anyone deserves a stress-free trip with a close friend, it's her.
Dubai is just the beginning of Kardashian's return to the spotlight. Season 13 of Keeping Up with the Kardashians is set to premiere this March on E!, and when the show returns, she will likely make the rounds to promote the new season. It's been a long road for Kardashian since October, but the resilient star is back on the road again.