Kim Kardashian Started A Kids' Mental Health Fundraiser & It's Off To A Great Start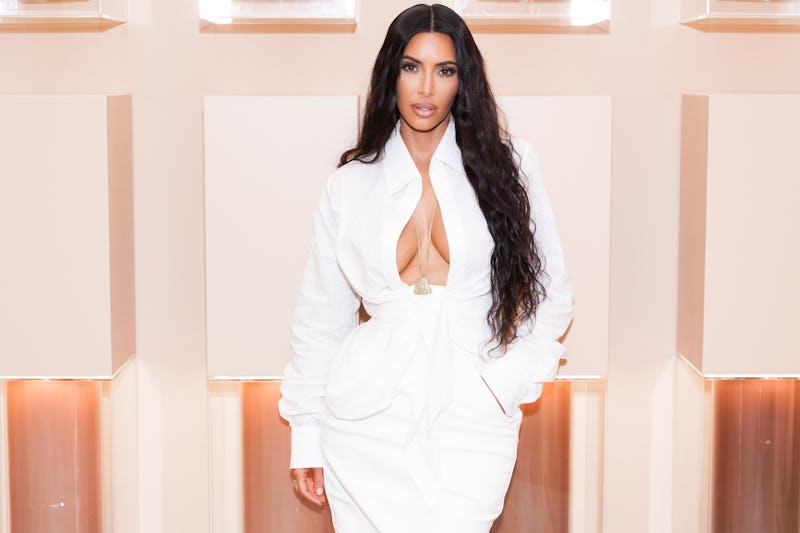 Presley Ann/Getty Images Entertainment/Getty Images
Beauty icon, influencer, and mother of three Kim Kardashian launched a mental health fundraiser for kids on her Facebook page on Tuesday evening. Kardashian, who has been an outspoken advocate for empathy and awareness around mental health issues, is raising money on behalf of the Child Mind Institute. In less than a day, Kardashian raised over $13,000.
In her Facebook post, Kardashian wrote,
As a mother of three, I think nothing is more important than my children's health. This includes their physical and mental health. Over 17 million kids in the US struggle with a mental health or learning disorder like anxiety, ADHD, dyslexia or depression, making it hard for them to learn and succeed. Yet with proper diagnosis and treatment, these children can thrive. As students return to the classroom this fall, I want to do what I can to make sure they have all they need to succeed in school and in life, now and in the future.
She continued,
The Child Mind Institute is transforming the lives of children and families struggling with mental health and learning disorders. They work every day to care for kids who come from around the world for help, and their researchers are studying the brain to figure out what causes mental health disorders and how to better diagnose and treat these conditions. And they are working in classrooms, with students, teachers and parents, to teach children to manage their emotions in a healthy way and get kids the help they need fast.
Kardashian has been increasingly vocal about mental health awareness in the wake of Kanye West's public breakdown. In April, after West went on a Twitter ranting spree, Kardashian defended his behavior, tweeting herself, "To the media trying to demonize my husband let me just say this... your commentary on Kanye being erratic & his tweets being disturbing is actually scary. So quick to label him as having mental health issues for just being himself when he has always been expressive is not fair."
In a follow up tweet, Kardashian added, "Mental Health is no joke and the media needs to stop spitting that out so casually. Bottom line"
Though Kardashian is more frequently seen via curated images on her Instagram and dramatic scenes on KUWTK, this mental health fundraiser isn't the first time she's used her fame for good in the last year. Kardashian also went to meet with Donald Trump in the White House to ask him to pardon Alice Marie Johnson, a woman who had been in jail for over 20 years as part of a life sentence for a first-time non-violent offense.
Trump eventually pardoned Johnson. In a followup interview with both Johnson and Kardashian, Kardashian said, "It became this mission that I just didn't want to give up. I think to some people it might seem like, 'Okay, Kim made a phone call to the president, showed up...'"
Kardashian continued, "We had been in talks and working on this for seven months. And it wasn't an instant thing...I love this woman."