Kit Harington Wants A Gay Actor To Play A Marvel Superhero For This Important Reason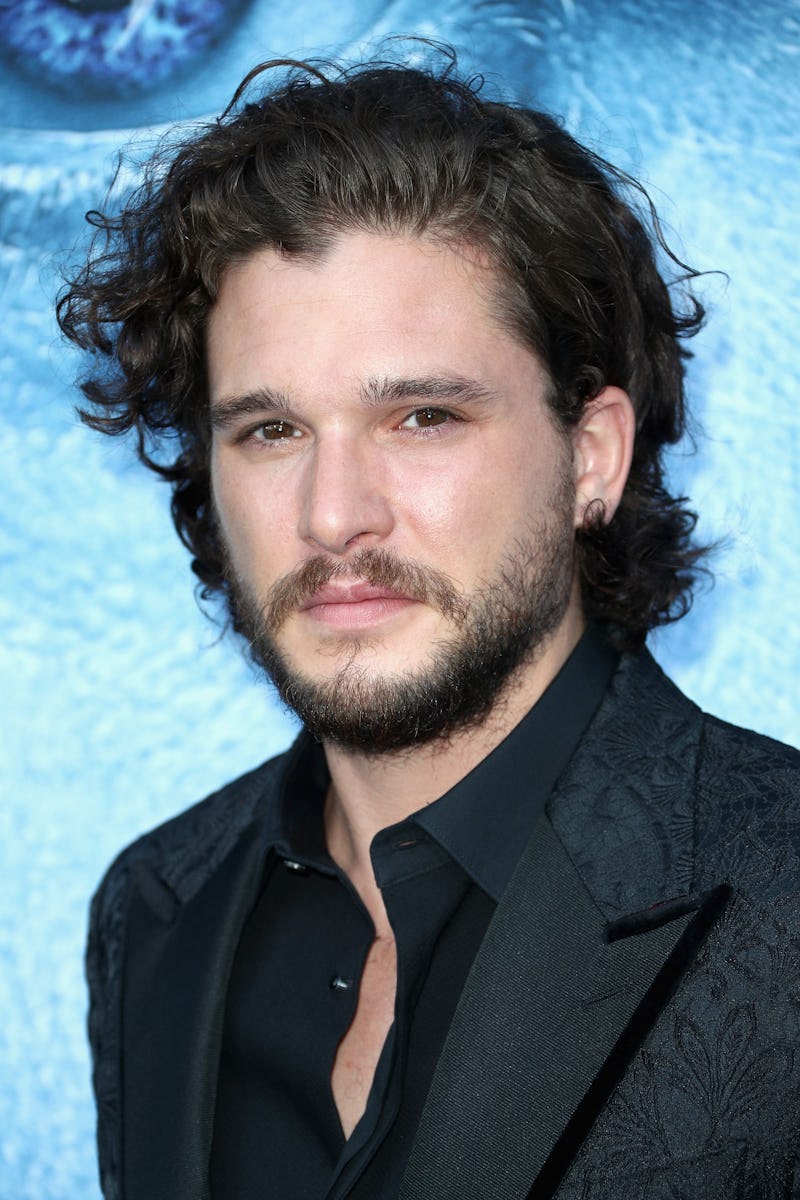 Frederick M. Brown/Getty Images Entertainment/Getty Images
Toxic masculinity hurts everyone, and Game of Thrones actor Kit Harington recognizes that fact. In a new interview with Variety at the Toronto International Film Festival, Harington brought up a prevalent myth about homosexuality, and he suggested a solution, too. Kit Harington wants a gay actor to play a superhero, to dispel stereotypes about "masculinity and homosexuality."
"There's a big problem, I think, with the idea of masculinity and homosexuality that they can't, somehow, go hand in hand," Harington said to Variety. "That we can't have someone in a Marvel movie who's gay in real life and plays some superhero. I mean, when is that gonna happen?"
Variety reports that during the discussion, Xavier Dolan, who directed Harington in The Death and Life of John F. Donovan, which is premiering at the festival, also commented on Hollywood representation. Dolan said to Variety that LGBTQ actors might not be offered the same Hollywood roles that they would have been before coming out.
It's worth noting that Harington specifically mentioned Marvel superheroes, as DC's movies and TV shows have featured LGBTQ actors. Ezra Miller, who played The Flash in Justice League, came out as queer in 2012. Ruby Rose was also recently cast as Batwoman in an upcoming CW series, and the character, like the actor herself, is a part of the LGBTQ community.
Plus, TheWrap pointed out, Ellen Page, Ian McKellen, and Anna Paquin have all acted in the X-Men movies. X-Men characters are part of the Marvel Cinematic Universe. And Ellen Page's character, Kitty Pryde, is a superhero, though the actor hadn't come out when she was cast in 2006's X-Men: The Last Stand. Paquin, too, starred in the 2006 film, and she came out as bisexual in 2010. (McKellen has been out for decades, but his X-Men character, Magneto, is a villain.)
Still, Harington raises an important point about stereotypes. When boys are raised to believe that showing emotion is a weakness, or that they should be "macho" at all times, it doesn't help anyone. And Harington's implication about superhero movie casting suggests that some Hollywood figures might think LGBTQ actors aren't masculine enough to play superheroes. Which, as Miller has pointed out, just isn't true.
Harington's recent comments show how far he's come in the last few years, too. Back in 2016, the Game of Thrones actor said that "there's a sexism that happens towards men" during a conversation with the Sunday Times. Harington later said to the Guardian that he was wrong to word things the way he did. And based on his new statements to Variety about superhero representation, it sounds like Harington really has learned more about intersectionality and equality since then. Harington is speaking out for his fellow actors, and that's commendable.
Presenting men as emotionless and lacking feelings doesn't help anyone, and that extends way beyond superhero franchises. And actors' sexual identities shouldn't affect the roles they're offered, period. Harington called out biases in the industry — here's hoping casting directors heed his words.