Kourtney Kardashian Had A Flawless Response To An IG Commenter Trying To Mom-Shame Her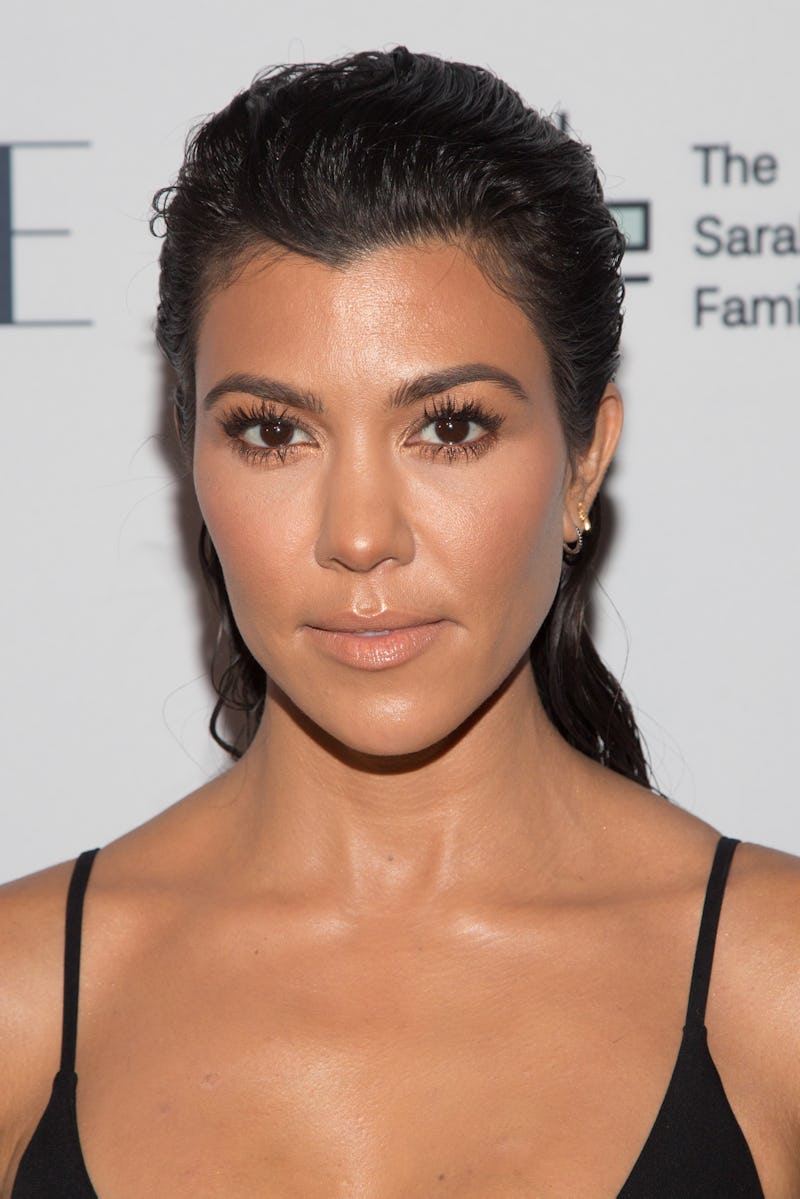 Gabriel Olsen/Getty Images Entertainment/Getty Images
It seems like Kourtney Kardashian can't escape the haters, even during her fabulous Italian vacation. As Entertainment Tonight noted, Kourtney Kardashian responded to a mom-shamer on Instagram who criticized one of her bikini shots by posting the most amazing response.
On July 8, Kardashian shared a photo of herself on a yacht with the caption, "just finished my daily basket of focaccia...hbu?" Basically, she is living her very best life while in Europe and I'm just sitting here jealous AF. But one commenter almost got her down with one negative comment on the Instagram post. They responded to the snap with, "where are your kids." The Keeping Up With the Kardashians star didn't let that comment go unchecked.
She responded with the most expert clapback and wrote,
"my son was taking the photo, and the other two were sitting a table across from me. Thank you so much for your concern."
As of right now, her comment has amassed over 90,000 likes. So you can definitely say that a lot of people were living for Kardashian's feisty comeback. It's wild that anyone would be so concerned over her parenting, as anyone who's familiar with her knows the reality star is all about being the best mother to her three children. Not only that, but it was a ridiculous concern to express because Kardashian had already posted numerous shots of her kids on their Italian vacation, meaning that they were undoubtedly along for the yachting ride with their mom.
Ever since Kardashian and her children — Mason, Penelope, and Reign Disick — started their holiday, the reality star has posted a slew of photos recounting all of their fun and relaxing times. She's posted an adorable photo of her youngest, Reign, giving his very best pouty face to the camera and another of her daughter, Penelope, that showed the mother-daughter duo in matching white swimsuits. Her daughter even celebrated her sixth birthday during the family vacay, which Kardashian detailed in a sweet birthday tribute on Instagram only hours before her other criticized photo. So, it's not as though there was really any confusion about her kids living it up in Italy right alongside her.
This isn't the first time that the reality star has dealt with some criticism when it comes to how she's handling motherhood. In fact, her struggle with mom guilt was even discussed on a recent episode of KUWTK. In the January episode of the E! series, Kardashian explained she was planning a trip to Egypt with her boyfriend, Younes Bendjima, as People reported. But she wasn't planning on taking her children with her, which is something that she was conflicted about.
Her mom guilt hit a high when her cousin, CiCi Bussey, said that she didn't think that she should go on a trip without her kids. Per People, Kourtney explained, "I also get mom guilt. I was talking to CiCi and I was telling her I might leave town and she was like, 'You can't go away again. When you're a parent, you have to be a parent and that's your first priority.'" In the end, she did still go to Egypt, stating that it's important that she learns to balance her relationship and her duties as a parent. The reality star said, "I think going on a trip once in a while reminds me the importance of being present and in the moment when I'm at home, and I think it makes me the best mom that I can be."
Not only is Kardashian done with the haters, but she's done feeling this mom guilt over doing the things that make her happy (like going on some fabulous trips). And her happiness is obviously the most important thing.