Kourtney & Scott's Relationship Is Confusing On 'KUWTK'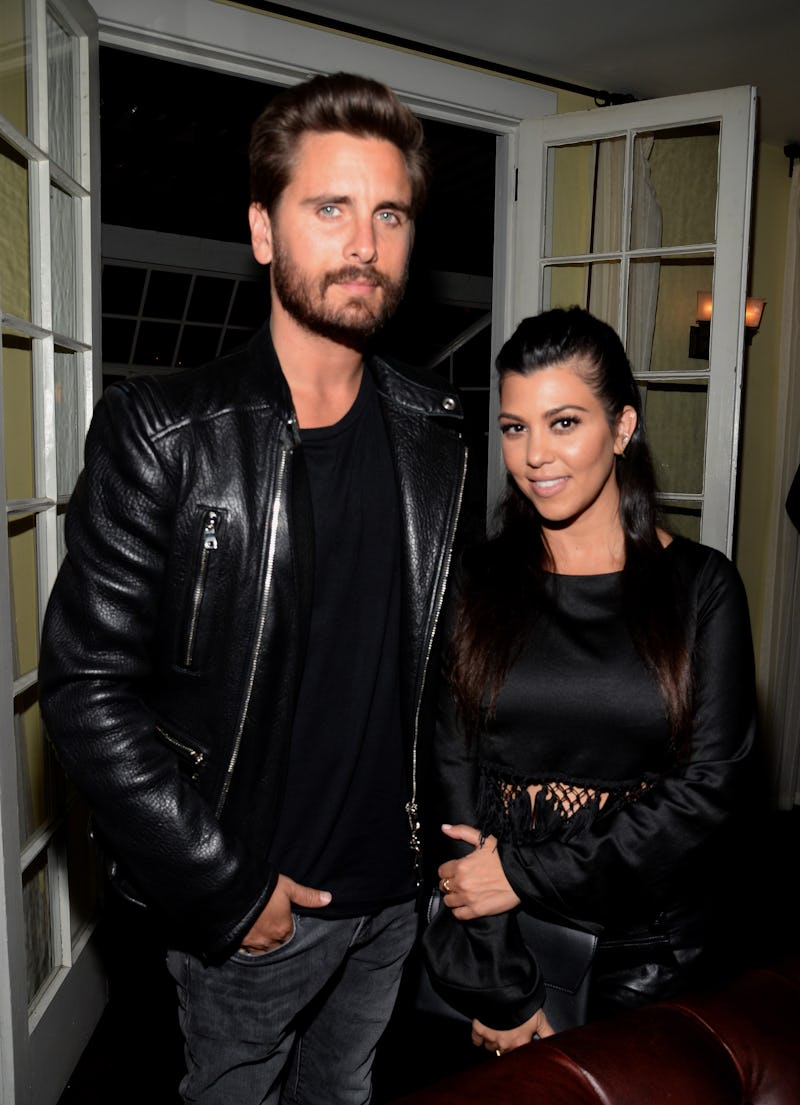 Chris Weeks/Getty Images Entertainment/Getty Images
Chances are good that I will ship Kourtney Kardashian and Scott Disick as a couple until the day that I die, but lately, the state of their romantic relationship has been really confusing. Sometimes, they seem to be happily coparenting their children as two single parents, others, it seems like a reunion is imminent. And now, it sounds like Scott's just as puzzled by all this as the rest of us. On Sunday night's Keeping Up With The Kardashians, Scott got a wakeup call about Kourtney, and their future together is as unpredictable as ever.
On the episodes of the show since their official split two years ago, Scott's made it obvious that he wants Kourtney back, regardless of what it takes to make that happen, while Kourt tends to go back and forth on the subject. But like Scott tells Kim and Khloe on the show, they just took a trip to Aspen together with their kids, and it seems like things are headed in the right direction for them... but then, there was an awkward rumor that could have changed anything.
During their trip to Dubai, Scott heard a rumor that Kourtney had been hooking up with someone and immediately texted Kim — who was staying in another suite — to find out if it was true. He was obviously hurt by it, even though Kim had no idea if Kourtney was seeing someone.
And even though Scott was making appearances in Dubai, he was still totally distracted and heartbroken by what he heard... and then everything went downhill.
Right before Kim's master class, she got a text from her security that Scott was drunk at their hotel, even though he'd been sober for four months. So she called Kourtney, who said it wasn't her problem anymore, and Kourt also mentioned that she'd seen the Aspen trip as more of a family trip and thought the timing wasn't right for them to get back together yet.
Not that it mattered, anyway, because right before they were about to leave Dubai, Kim realized that Scott had a girl hiding in his hotel room, and yep, that turned into just as much of a mess as you'd imagine it would be. However, it's also a mess that will be continued next week, so... there's more coming.
What's most important is obviously Kourtney and Scott's health and happiness, whether that means they're together, apart, or seeing other people. Here's hoping they're able to figure it all out!