Colton Haynes Had The Most Star-Studded Wedding & You'll Never Guess Who Officiated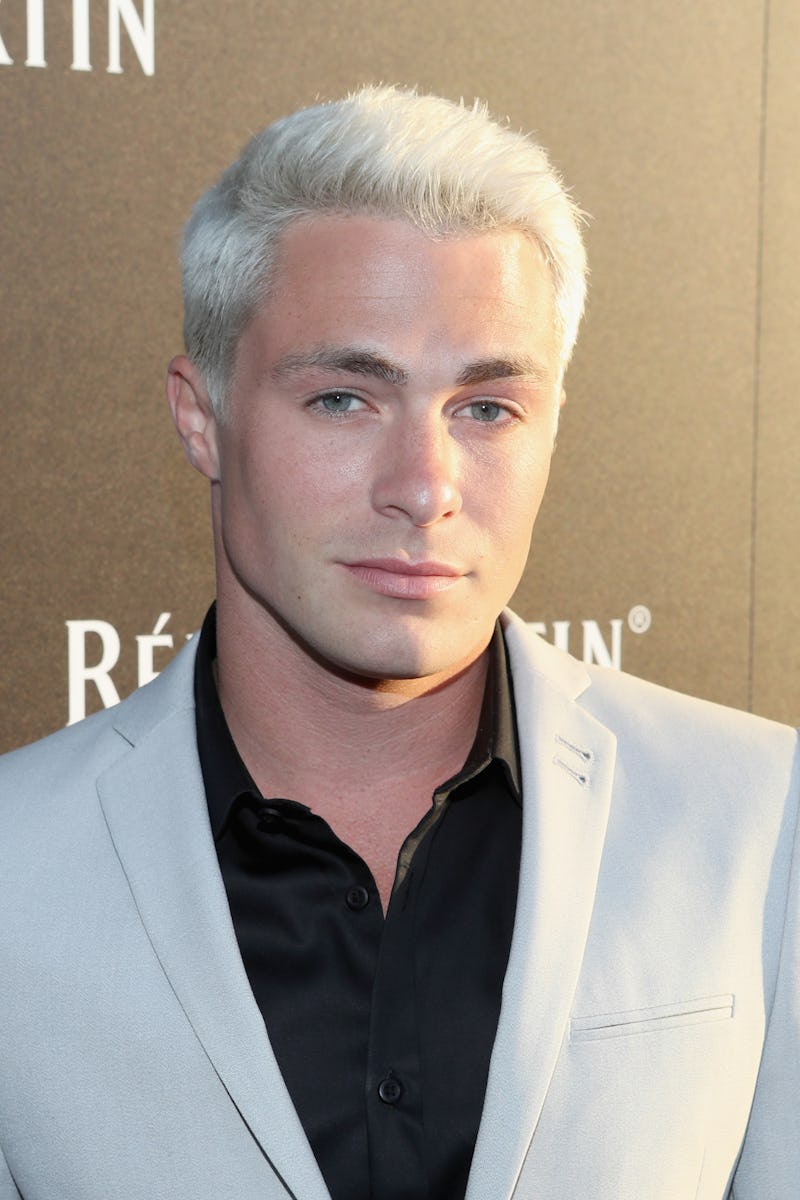 Randy Shropshire/Getty Images Entertainment/Getty Images
In a ceremony officiated by none other than Kris Jenner, actor Colton Haynes married Jeff Leatham on Friday, Oct. 27, according to People. Besides Jenner, the guest list included dozens of celebrities including Haynes' American Horror Story co-stars Billie Lourd, Cheyenne Jackson, and Leslie Grossman, as well as Modern Family's Sofia Vergara and her husband Joe Manganiello, Jesse Tyler Ferguson (who's husband Justin Mikita also appeared to be in attendance), Melanie Griffith, Lisa Rinna, Dylan O'Brien, Emily Rickards, and even Chelsea Clinton, People reported.
Yes, you read that correctly. Clinton, who's the daughter of former President Bill Clinton and former Secretary of State Hillary Rodham Clinton, was at Hayes' wedding. A wedding that was officiated by someone fresh off of negotiating a TV deal for Keeping Up With The Kardashians reportedly worth $150 million. Talk about an impressive guest list.
The star-studded event reportedly took place at a hotel in Palm Springs, California. Hayes and Leatham, who's a Four Seasons artistic director, exchanged their vows in front of a total of 120 guests. The grooms wore matching white tuxedo jackets and black bow ties, according to People, and guests were also instructed to adhere to a black-and-white dress code.
Hayes, who's known for his roles in hit shows like Arrow and Teen Wolf, first revealed that he and Leatham were dating on Feb. 14 (Valentine's Day) in a message posted to social media. Then in March, Leatham proposed to Hayes while on vacation in Cabo San Lucas, Mexico. Hayes shared the exciting news to Instagram with a caption revealing that he had "said yes!"
A month later, Hayes returned the favor and proposed to Leatham. "Not a bad day when you find YOUR engagement ring in a glass of vintage [Dom Perignon]," Leatham said with a selfie shared to social media. "Now we are both engaged baby! Let's get married," his caption continued.
The day before the couple's wedding, Leatham shared a pic of him and Hayes adorably expressing his love for his fiancé. "I have the honor and great pleasure of Marrying this Amazing Human Being tomorrow," he said in the photo's caption. "I love him to the moon and back." In the pic, the betrothed couple already appear to be getting into the color theme of the wedding. Take note of the white backdrop and their black jackets.
Such an adorable couple. Hayes gave a statement to People, professing his love for Leatham on the couple's special day. He said,
"It's just amazing when you find someone who kind of teaches you to love yourself more. The really great thing about being with Jeff is that since we got together my relationships with my friends have gotten better, my family relationships have gotten better. When you learn to really love someone, it's completely life-changing. Now we have this beautiful life together and this epic journey ahead."
Before the ceremony, there was reportedly a cocktail hour for guests to get into the proper mood, then afterward, there was what appears to be a pretty epic dance party. Just look at this video of Modern Family stars Vergara and Ferguson getting down on the dance floor.
Ferguson's husband also shared a photo to the 'gram from the wedding dinner, welcoming them to the married club. "We love you!" Mikita captioned the pic.
But back to that whole Jenner connection. According to People, she's a "longtime friend" of the couple. However, the publication didn't elaborate on how exactly the all know each other, or whether she is more of a friend of Hayes or Leatham. Either way, it's pretty cool that the Kardashian-Jenner matriarch had time in her busy schedule to officiate the couple's wedding.