Kristen Bell & Dax Shepard Haven't Changed A Bit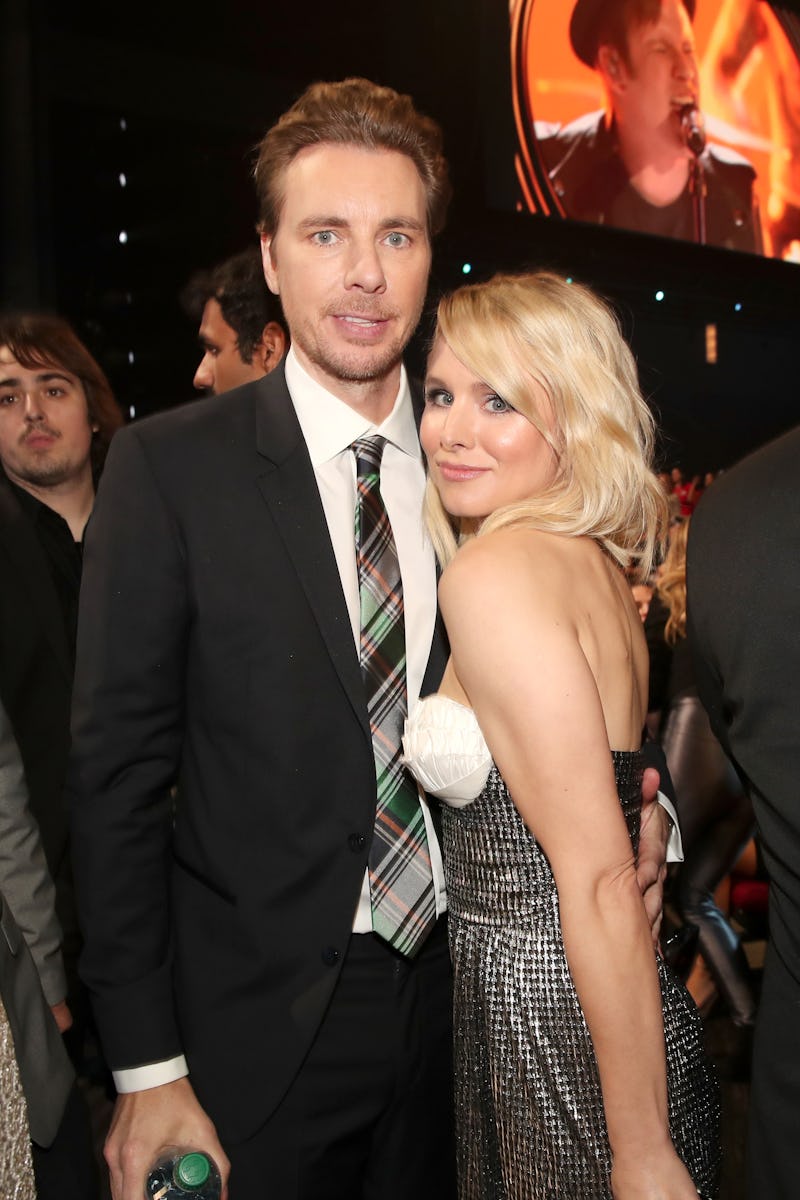 Christopher Polk/Getty Images Entertainment/Getty Images
Few Hollywood couples seem as perfect for each other as Kristen Bell and Dax Shepard. The pair have been together for roughly 10 years — three of them married — but Bell's throwback photo to her wedding with Shepard shows they haven't changed one bit. "#tbt to when I cried at our wedding and @daxshepard thought it was really funny," she wrote alongside a photo from their big day.
The two got engaged in 2010, but refused to tie the knot until gay marriage was legalized in the state of California. When the government finally struck down the Defense of Marriage Act in 2013, Bell playfully proposed on Twitter. In response, Shepard quickly tweeted an enthusiastic, "f*ck yes!!!!!!!!!!!" They were later married in a private ceremony at a Beverly Hills courthouse among a few family members and friends. Now, they have two daughters: Lincoln, 3, and Delta, 2.
Shepard and Bell's wedding photo epitomizes their relationship. Over the last decade, they've built a reputation for sharing silly but sentimental moments. In 2012, Shepard famously brought a sloth to Bell's 31st birthday party. Turns out, she's obsessed with sloths, and it ended up being the perfect present. She was so happy that she had an adorable emotional breakdown.
Later, when they vacationed in Africa, they filmed a hilarious homemade music video for Toto's "Africa." Shepard uploaded it to his YouTube account last January, and it subsequently went viral. They also turned up to the Game of Thrones premiere decked out in fan apparel, donned matching onesies with their dogs, and spoofed their lives together for a Samsung commercial.
So there you have it: Bell and Shepard are just two lovable goofs, and they're so lucky to have found each other.