Kumail Nanjiani's Immigration Story Is Powerful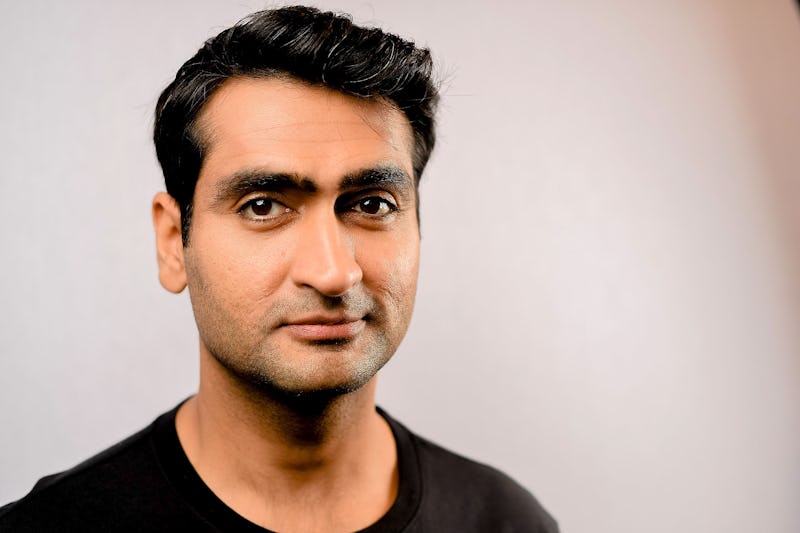 Matt Winkelmeyer/Getty Images Entertainment/Getty Images
Stand-up comedian, actor, and generally well-liked human Kumail Nanjiani took time out of his day on Saturday to remind us, the American people, to never judge a book by its cover. Well, I might be oversimplifying this. In reality, Nanjiani wrote about immigrating to the U.S. on Twitter, and why the immigration process, in a very scary way, is a major reason why Americans born in the U.S. should never fear immigrants. It's not the first time that Nanjiani has spoken about his political beliefs on Twitter but it nonetheless is a heartfelt story acting as a plea for sanity and kindness. We need this right now.
Apparently unprovoked — meaning there was no indication of a specific event occurred or interaction to lead to his posting — Nanjiani detailed in a Twitter thread what it was like for both he and his father to come to the United States. While Nanjiani has often used his childhood in Pakistan and the cultural experience of being an immigrant in his stand-up comedy, more sobering stories like this one definitely allow for a more power connection to Nanjiani's life experiences.
In the tweet that began this short but powerful thread, Nanjiani wrote: "America is the hardest countries [sic] to visit, let alone emigrate to. I remember my dad shaking during his visa interview. The process is scary." From there, reading through Nanjiani's retelling of the scarier aspects of the immigration process that really takes the shine out of it.
He continued to detail in his thread that the immigration process to come visit or live in the United States is intimidating to the point that it could potentially make someone reconsider actually coming to our country. "[People] prep for months before their visa interview. Just for a visit. The person behind the counter can just say no & they do most of the time," he wrote.
This kind of scary process, Nanjiani's argument implies, is hellish on the psyche of the person immigrating and proves that if they've successfully ended up on our shores, they do not deserve to be discriminated on based on their status as an immigrant. "The system is very dehumanizing. I remember after I got my green card, they lost my passport," he wrote. "They just said it like it wasn't a big deal."
While Nanjiani's story may have been unprovoked, it is nonetheless a worthy and timely story to read through. The lesson here is that, in these uncertain times, heightened prejudices could be egged on or encouraged by those who want us to fear immigrants, but we cannot. In a world where travel bans seem to be thrown around, Nanjiani's story warns us to tread lightly in rushing to judge those who are immigrants because the process they went through to get here ensured that they are not our enemies.