Fans Are Distraught That Kylie Jenner Didn't Announce She's Pregnant On 'KUWTK'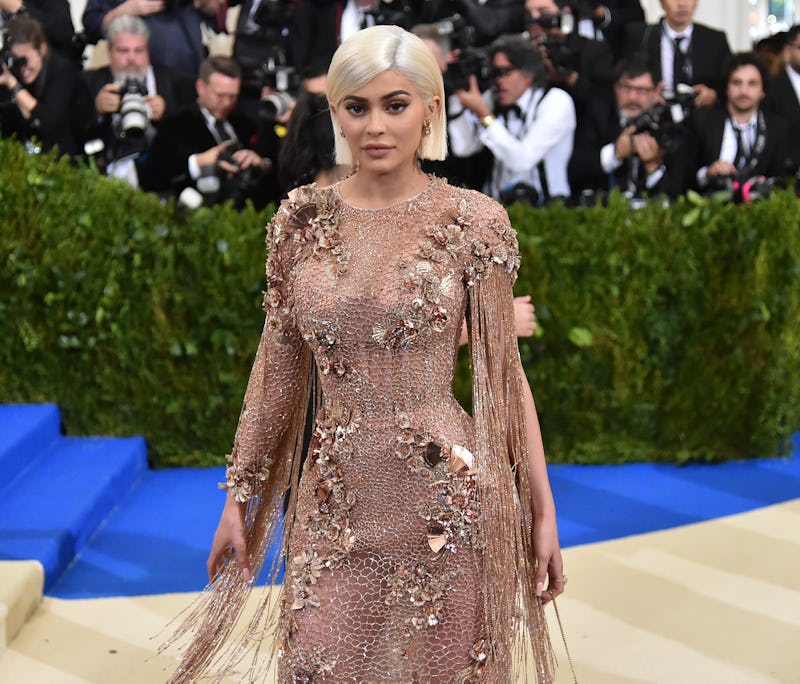 Mike Coppola/Getty Images Entertainment/Getty Images
Although Monday night was an eventful one with Keeping Up With the Kardashians' special episode showing Khloe's pregnancy announcement, fans were left with a single, burning question: Would Kylie Jenner announce she's pregnant in the episode, too?! Kylie sadly didn't come out of the woodwork during the episode and only appeared on FaceTime to congratulate Khloe, and Twitter is distraught over it.
The timing for an announcement would've been perfect considering fans lost their minds on Friday, convinced Kylie was in labor (even though she reportedly wasn't). Despite all the hoopla, everyone will have to wait just a little bit longer. And in 2018, no one likes to wait.
The 20 year old has been totally MIA for months and rumors that Kylie was pregnant with rapper Travis Scott's baby go back to mid-September. Fans are chomping at the bit to know what's happening, and they even thought Kylie was having a girl because she posted a photo of her manicured pink nails. In a recent Jan. 5 interview with Billboard, Travis Scott deflected the rumors entirely. "I don't want to talk about that. They're just guesses. Let them keep fishing," he said. But that's only fueling the fire.
It's been months since fans have received any hints as to what's going on, and they're especially fed up after Monday's KUWTK episode. All they saw was Kylie's floating head, which is really nothing new these days. This family loves to announce marriages, pregnancies, births, and divorces on the show, so what's the hold up here?
First off, people are sick of the mind games.
And yes, they admit they are way too emotionally invested in someone they don't actually know.
Will they stay up to watch every KUWTK episode from now on? It's annoying, but yes, they probably will.
So after all this, it's like, can we just get to the point already?
It does make sense that Kylie wouldn't announce anything on Khloe's big night. In the episode, Khloe anxiously made her pregnancy announcement to her whole family gathered around at Kris Jenner's house alongside Tristan Thompson. It was definitely a special moment for Khloe and the show. But if Kylie did announce her own news, it would've made the episode pretty epic. Fans would've never seen it coming... *awkward cough*.
Meanwhile, the rest of the Kardashian-Jenner crew has remained super tight-lipped on Kylie's status. On Jan. 4, Khloe visited the Ellen DeGeneres Show and played completely coy about Kylie's rumored baby bump. When Ellen addressed it head-on, Khloe laughed it off and said things like, "Oh, I don't know what you're taking about." When the host wanted to make a bet that Kylie was expecting, Khloe just ignored it and said, "You just are so cute!" Yeah, this is getting annoying now.
Amid all the speculation, there are plenty of hints that suggest Kylie is pregnant. She did express wanting to have kids before 25, she was missing on the notorious Kardashian Christmas card, and hasn't been seen in public or shared photos of her body on social media (and that, we all know, is very unlike her). Oh, and she literally posted a photo of buns in the oven. Right.
But at the end of the day, it's only fair to leave Kylie alone and let her hold onto the little amount of privacy she has these days. Whether pregnant or not, she really doesn't owe an explanation to anyone and it's her decision how to move forward. Fans will live, brokenhearted nonetheless, but they'll live.