Kylie Just Hinted At A New Secret Project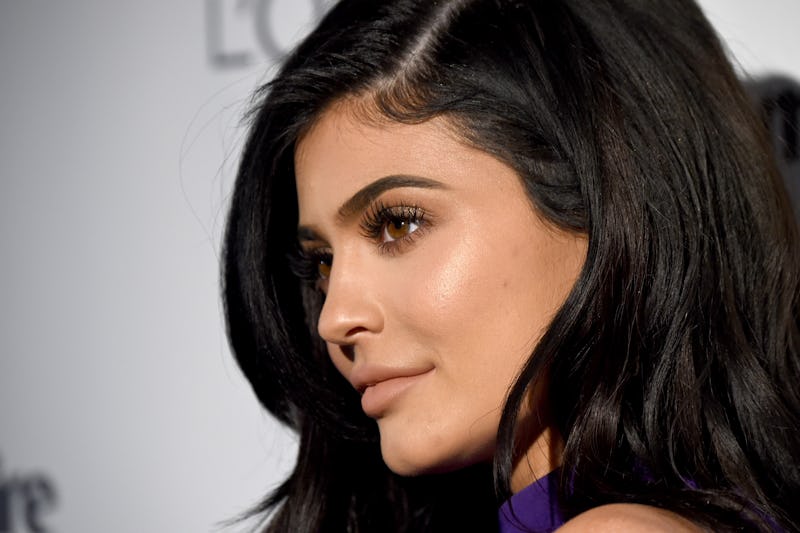 Frazer Harrison/Getty Images Entertainment/Getty Images
If there's one thing that social media queen Kylie Jenner knows how to do, it's build anticipation for something she's working on. That's why Jenner's latest Instagram tease — photos Jenner is tagging with #SecretProject — feels like it could be something special. After all, Ky doesn't mess around.
When she teases her upcoming Lip Kits, for example, it's basically all anyone can talk about until they launch — and when they do, they usually sell out immediately. When the youngest Kardashian dyes her hair, gets a tattoo, or even takes a photo with her boyfriend, it feels like the entire world knows about it in less than 24 hours.
The #SecretProject photos are causing the same level of speculation and anticipation. According to Cosmopolitan, "the pictures were shot at producer Rick Rubin's Shangri-La recording studio in Malibu." The images are seriously hot, depicting Jenner wearing a silky slip dress and a short blonde bob, looking like she's up to something mysterious.
It's hard to say what this could all be about. Her dress could indicate that Jenner is coming out with a clothing line (Cosmopolitan speculated that she's creating a line of slip dresses), but the shooting location might mean that Jenner is working on (gasp) an album?
Of course, this is all speculation — only time will tell what the Lip Kit queen is really up to. Until then, enjoy these gorgeous images and try not to psyche yourself out with too many guesses on what's to come.