Kylie Jenner & Tyga May Not Have Broken Up After All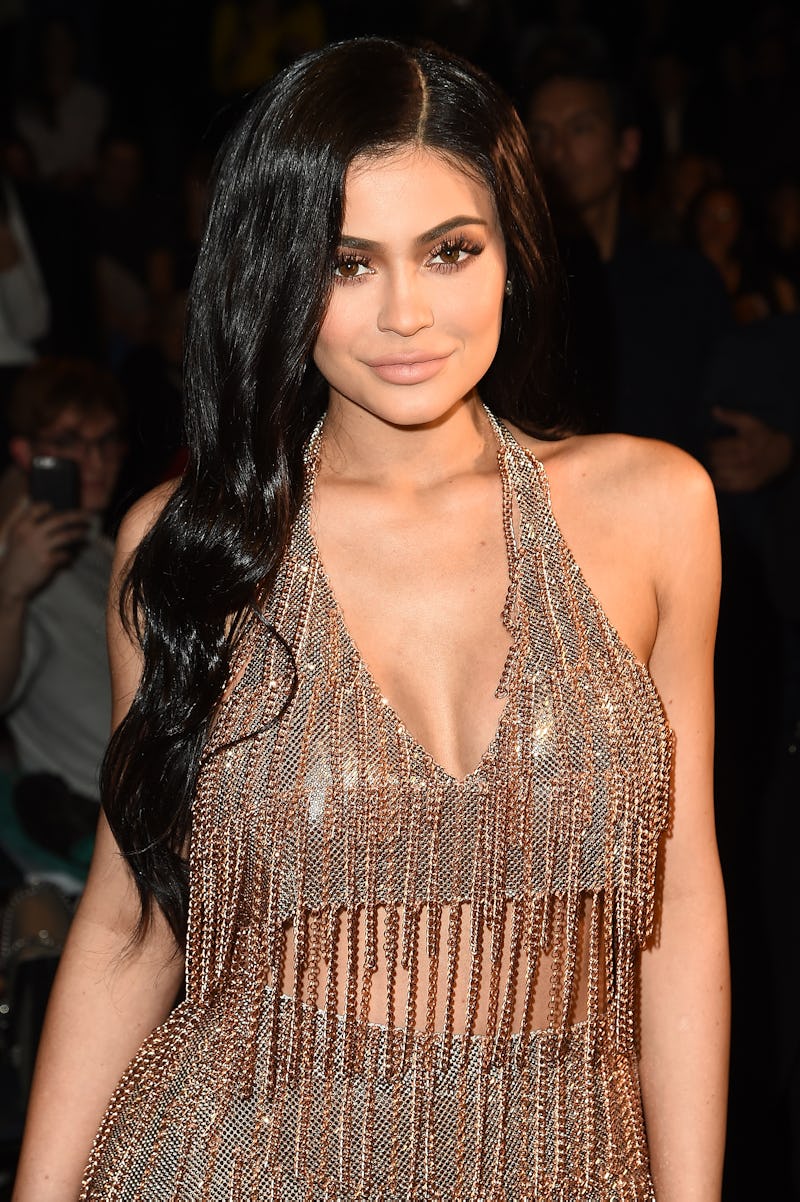 Nicholas Hunt/Getty Images Entertainment/Getty Images
Whether you're rooting for them to break up or to stay together, it's hard to tell exactly where Kylie Jenner and Tyga stand on any given day — and the reports that are constantly surfacing about the state of their relationship don't help at all. This time, the rumor mill is making it sound like they've called it quits (again), but it looks like that might not be what's happening between them at all. In fact, on Monday, Jenner sang along to Tyga's songs on Snapchat, and it just goes to show that rumors mean absolutely nothing when it comes to this couple.
On Monday, People broke the news that Tyga and Kylie had reportedly broken up, adding that their alleged split was likely not permanent. (Bustle reached out to reps for Jenner and Tyga at the time, but did not receive a response.) According to what sources close to the longtime couple told the site, this was just one of their regular "little breaks" that they take every now and then and that they were sure to get back together soon, but now, thanks to her Snapchat post, it seems like things are all good between them. I mean, would you sing along (or even listen) to your ex's songs if you'd ended things just a couple of days earlier? I doubt Jenner would, either.
In the videos that Jenner shared on Snapchat, she's rapping along with two of Tyga's newest songs that had been released that same day, "100s" and "Act Ghetto." The latter even includes lyrics about Jenner, so it seems like even with the chance that they did split, there definitely aren't any hard feelings between them.
Since they seem to appear on each other's social media a lot, anytime they've disappeared from each other's feeds seems to be cause for concern — and a signal that the next round of rumors about a breakup are about to begin. But in the almost three years since they've started dating, those rumors have cropped up almost monthly, and ultimately, Jenner and Tyga have always ended up staying together.
Remember a couple of years ago when the rumors were so common Jenner cleared things up on The Ellen Degeneres Show in plain words? At the time, she said, "Honestly, people have it all wrong," which says a lot about the validity of rumors about them in general. She hasn't been quite so open about Tyga since then, but it's hard to blame her. It has to be hard to constantly explain your relationship like that, and being a reality star doesn't mean she owes anyone information about her personal life. It's time to give her — and Tyga — some breathing room.
After years of being way too involved in the lives of celebrities I've never met (especially when it comes to Jenner and her family), I can definitively say that there's almost always at least a grain of truth with most rumors. But when it comes to her and Tyga, it seems like they're usually not true, or that their breaks are so short that the news quickly becomes outdated anyway.
So maybe the best strategy here is to let these two crazy kids live their lives and accept that the rest will just fall into place. I'm as curious as anybody else is, but when it comes to Jenner and Tyga, rumors mean nothing!