Kylie Jenner & Tyga Are Reportedly Taking A Break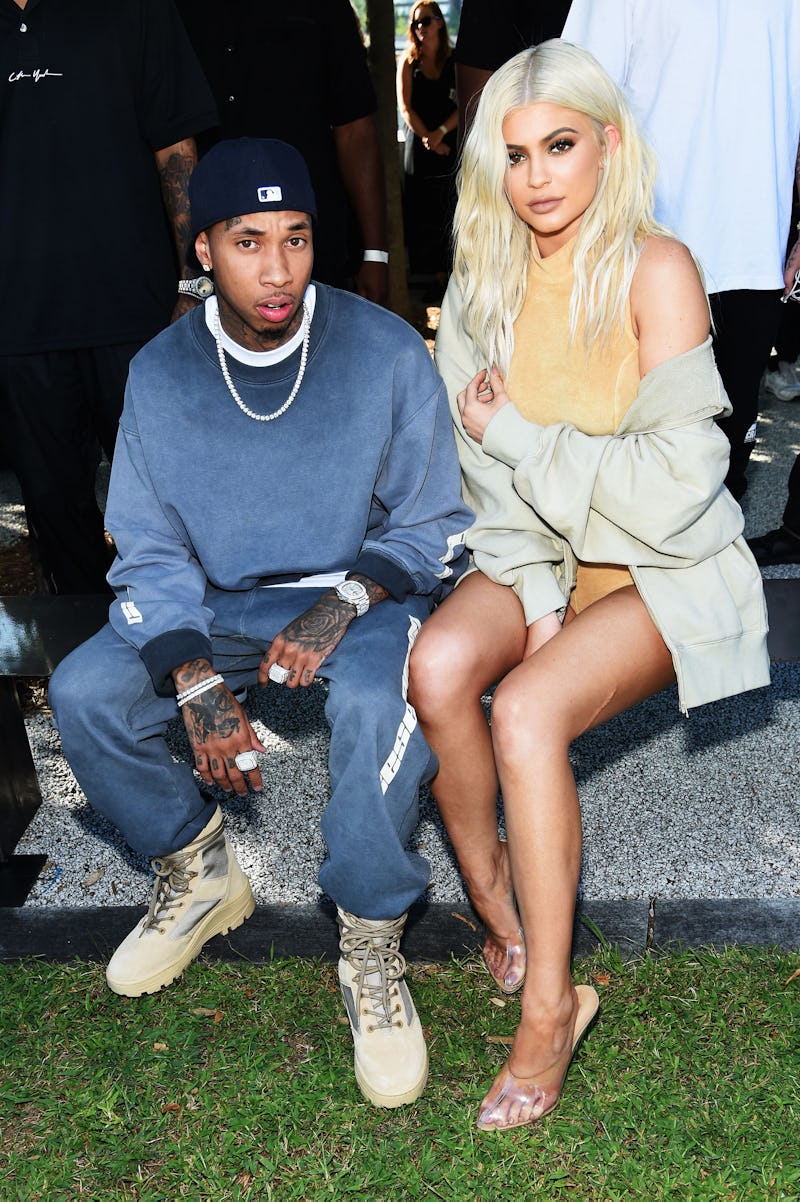 Jamie McCarthy/Getty Images Entertainment/Getty Images
No, this isn't old news and you're not experiencing deja vu. According to People, Kylie Jenner and Tyga have split. According to a source, "They tend to take little breaks all the time and then get back together. It's definitely possible they'll work things out again." Bustle has reached out to both of their reps for comment, but did not receive a response at the time of publication.
Last Wednesday, E! News reported that something didn't seem quite right between the Keeping Up With the Kardashians star and the rapper. Apparently, Jenner's social media was lacking a lot of Tyga, unlike usual. Furthermore, the two hadn't been seen together for a bit. Per E!, the last time he was seen on Jenner's Snapchat was March 8 and the last time they were seen in public as a couple was on March 13.
Again, nothing has been confirmed or denied regarding this so-called "break," but it's not like it would be surprising if they were taking one. They're known for having an on-again, off-again relationship. In November 2015, TMZ reported that the two had broken up because of "something Tyga did." At the time of the report, Jenner's rep did not get back to Bustle with a comment. However, either those reports were incorrect or the two got back together quickly, because Tyga and Jenner spent Thanksgiving together.
Then, in May 2016, there were more rumors that these two split. TMZ reported that Jenner and Tyga were done for good this time around and it was her decision. In June 2016, they were seen hanging out once again. Based on all of that, their relationship has seemingly been a lot of ups and downs.
So if they truly are on a break, then knowing them there is an extremely good chance Jenner and Tyga will be back together before you know it.