Kylie Jenner's Parenting Style Is All About Keeping Things As "Normal" As Possible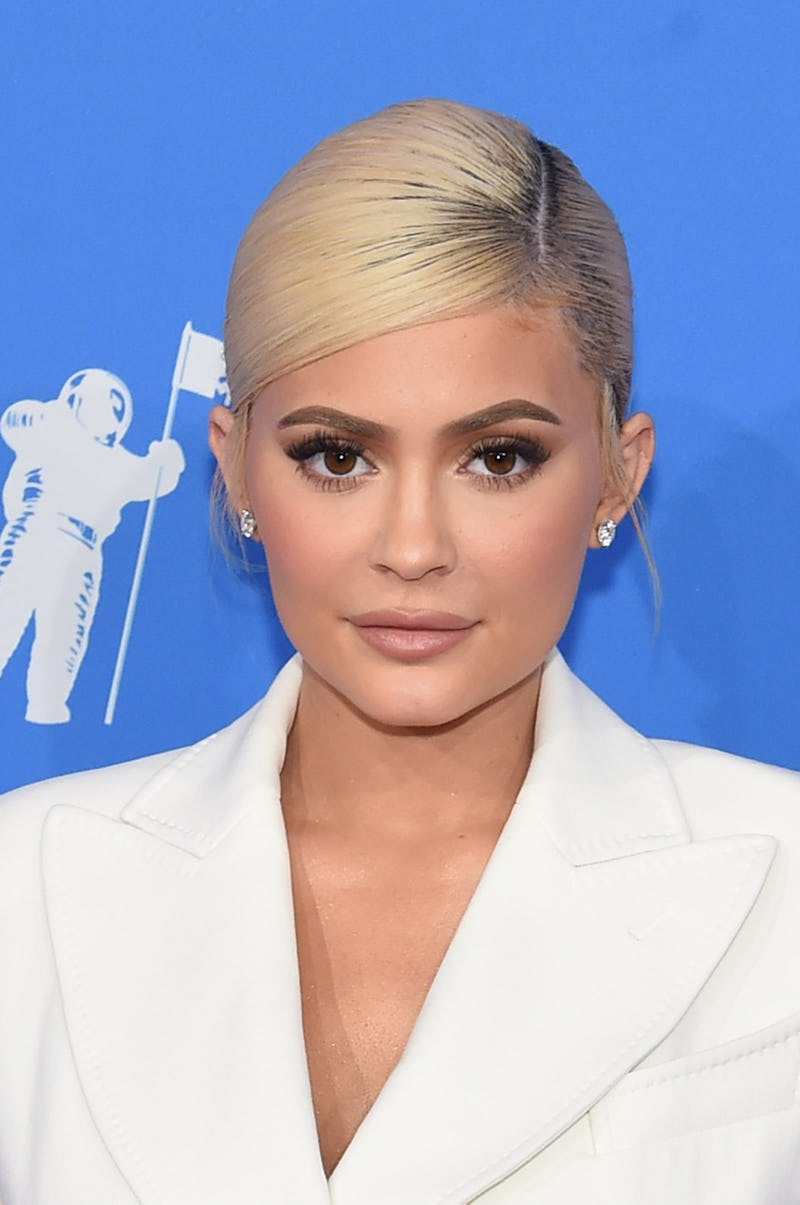 Jamie McCarthy/Getty Images Entertainment/Getty Images
Kylie Jenner may be one of the most famous women in the world, but to her daughter, she's simply "Mom." So, it should come as no surprise that Kylie Jenner wants Stormi's upbringing to be normal, per Us Weekly, despite being a part of the ultra-famous KarJenner crew. Considering how low-key the new mom has been throughout her motherhood journey thus far, this all makes total sense.
A source told Us Weekly, in a report published on Nov. 15, that both Jenner and her partner, Travis Scott "are really good, normal parents" to their daughter, Stormi Webster. The insider went on to say that the superstar parents are dedicated to raising their little one in a completely normal environment. The source said,
"Even though they have flashy lives themselves, they are trying to bring Stormi up to be as normal as possible."
It's only natural for Jenner and Scott to want what they believe is best for their daughter. And if they believe that bringing up Stormi in as "normal" of an environment as possible is the way to go, then that is, of course, completely the right choice for them.
If you've been following Jenner's motherhood journey ever since it was reported that she was pregnant back in September 2017, it really shouldn't be too surprising to hear that the reality star wants to keep things low-key for her daughter.
During her entire pregnancy, Jenner purposefully tried to keep quiet about her baby news, as she related on Twitter and Instagram. On Feb. 4, the Keeping Up With the Kardashians star announced on the social media sites that she had welcomed her daughter on Feb. 1 in what served as the first time that she acknowledged the baby-related reports. She wrote, in part:
"I'm sorry for keeping you in the dark through all the assumptions. I understand you're used to me bringing you along on all my journeys. my pregnancy was one I chose not to do in front of the world. I knew for myself i needed to prepare for this role of a lifetime in the most positive, stress free, and healthy way i knew how."
While the Life of Kylie has been more open about sharing when it comes to Stormi post-pregnancy, at times, she has still been a little more private. Back in June, Entertainment Tonight reported that Jenner had deleted many of the photos of her daughter from her Instagram.
In response to a photo posted by Jenner, in which her baby's face was cut out of the snap, one fan reportedly commented, "she cut her baby out," per ET. The reality star responded to them and said simply, "Yeah I cut my baby out. I'm not sharing photos of my girl right now." Clearly, she wanted to maintain some of her little one's privacy during that time.
Given Jenner's history of desiring privacy throughout her parenthood journey, it makes total sense that she and Scott would want to make sure that Stormi's life is as normal as possible. And by all accounts, it seems like that's exactly what they're doing.