Kylie Jenner's Birthday Party Was Fit For A Kardashian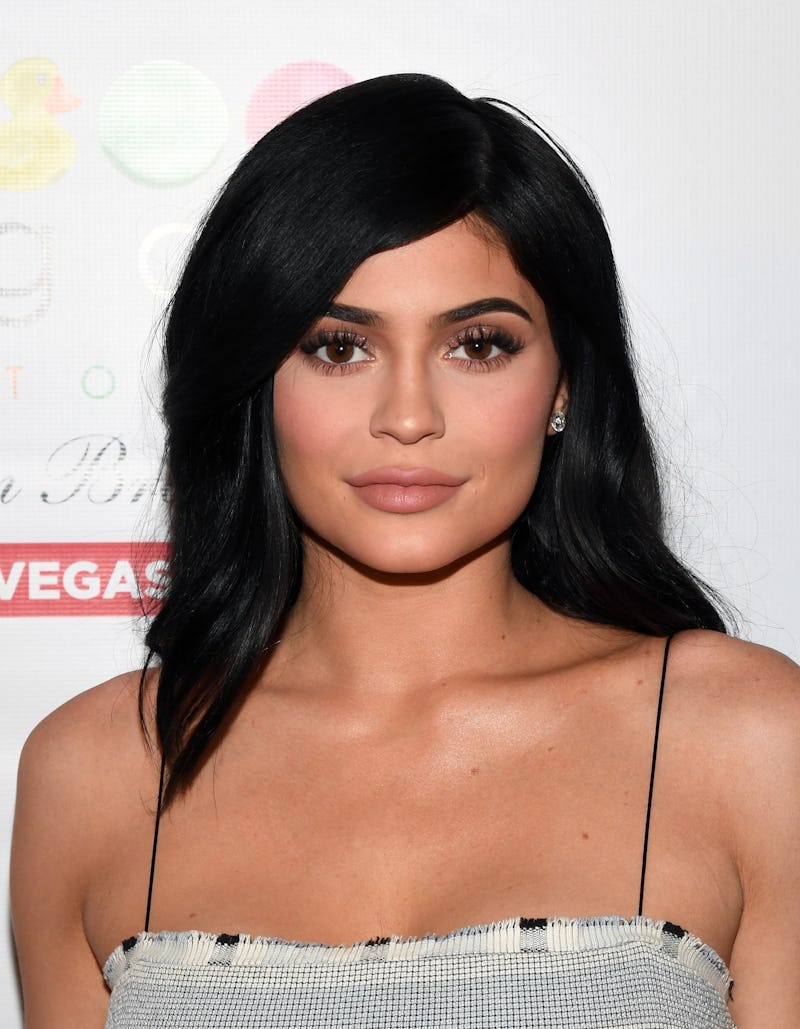 Ethan Miller/Getty Images Entertainment/Getty Images
It feels like just yesterday we were watching Brody Jenner babysit Kylie Jenner on Keeping Up With The Kardashians, but here she is, a fully formed adult. On Thursday, Jenner turned 20, and just like everyone else in her famous family does, she celebrated the occasion with a huge party. In fact, according to all of the videos and photos that have surfaced since Wednesday night's event, it's clear that Jenner's surprise birthday party was epic, and it seems like everyone in attendance — which included Kris Jenner, Kendall Jenner, Khloé Kardashian, and Kim Kardashian, as well as Kylie's BFF, Jordyn Woods — had a blast.
As People reported, Jenner was surprised with the party after she went to boyfriend Travis Scott's concert where he opened for Kendrick Lamar. There were plenty of details in the decor (and the food!) that were so on brand for Jenner, like a cake that featured a ridiculous photo of her, as well as those giant gold balloons that seem to be all over Instagram lately spelling out her name. Oh, and you know, of course there was an ice sculpture of a voluptuous booty, a necessity for any get together.
All of this was so quintessentially Kylie, and it's hard to imagine her celebrating in any other way. If there's any good at all in this world, the E! cameras were there filming for Life of Kylie (or at least Keeping Up With The Kardashians), so we can all witness the entire party in its glory later on.
It's totally appropriate to go all out like this, considering how much Jenner has to celebrate lately. Earlier this week, news broke that Jenner has reportedly raked in more than $400 million via her cosmetics line, so she's obviously killing it. Add that to the occasion of turning 20, and this party was definitely necessary.
And like every Kardashian-Jenner party, it looks like it was a total blast. But how could it not be, with this ice sculpture...
And these guests...
And how surprised Jenner seemed to be by the whole thing.
It's exciting to see her ring in her 20th year. Just think, a year from now we'll be seeing how she goes all out for 21.