Kylie Jenner Wore The Biggest '00s Trend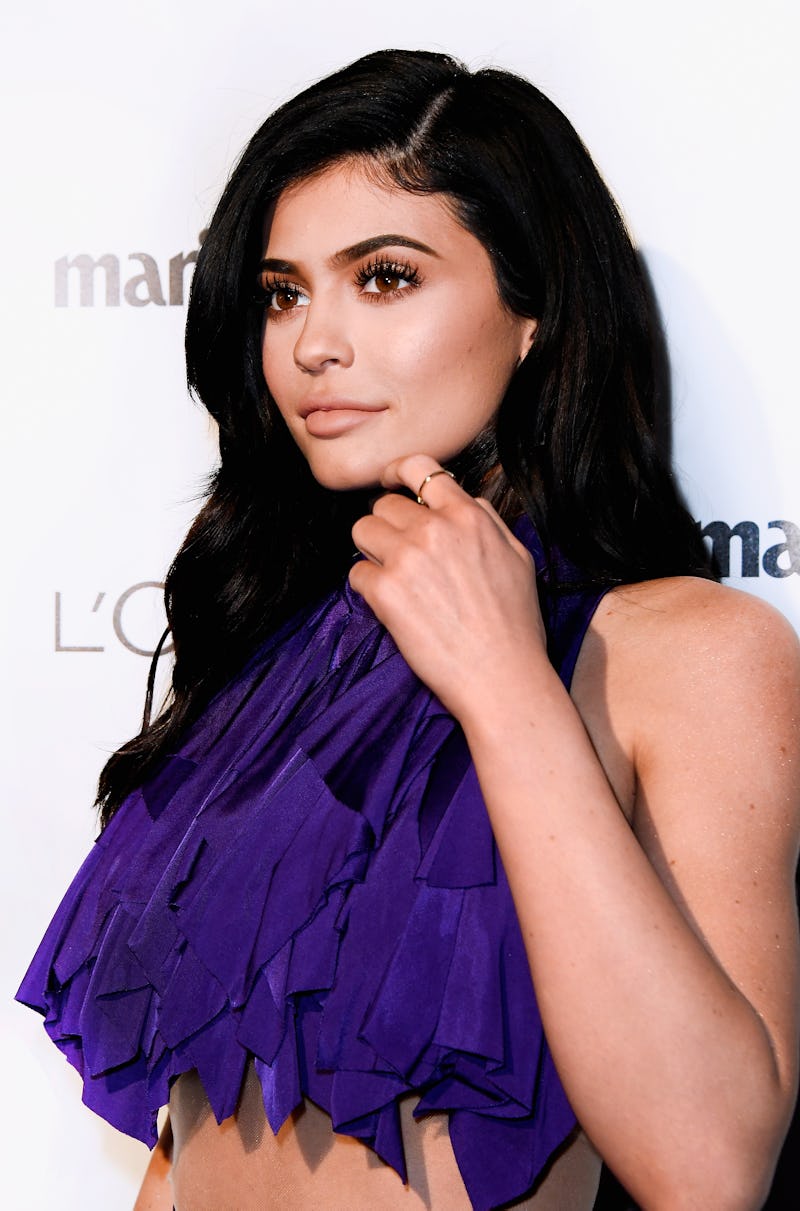 Frazer Harrison/Getty Images Entertainment/Getty Images
Track is back! In 2016, the '90s were the nostalgic decade du jour. In 2017, the '00s are having a Renaissance. Kylie Jenner wore a Juicy Couture tracksuit, which were all the rage in the '00s. Britney Spears, Paris Hilton, J. Lo, and Kylie's sisters rocked matching velour tracksuits consistently while out and about. The tracksuit was a maj trend of the early '00s. I would often peep Brit Brit and P. Hilt in Us Weekly, toting Starbucks in one hand and Balenciaga motorcycle bags in the other while sporting tracksuits and think, "Those must be so comfy and cozy."
Juicy Couture eventually evolved past the tracksuit and moved on to the next trend, but the items are seeing a resurgence, and given Jenner's influencer status, she might be one of the main forces and sources of the tracksuit resurrection. Where can you get her black version, with Juicy stamped on the butt in silver sparkle?
Well, Juicy Couture noted that Jenner's tracksuit is Juicy x Vetements in its social post. Vetements is one of the coolest, rising luxe fashion brands, known for its rad, high fashion, and culturally savvy hoodies.
There is a Vetements x Juicy top currently available via Net-a-Porter, BTW, if you're interested in copping a very similar look.
Jenner's got a Juicy booty... literally.
Vetements + Juicy Embellished Cotton Blend Velour Hooded Top, $810, Net-a-Porter
This similar top has the Juicy logo splashed across the shoulders in Swarovski crystals.
If you want to hop on the "Track is back" train, the Juicy Couture Insta and Twitter accounts also posted a gray tracksuit, available via ASOS. You can participate in the resurgence of the Juicy tracksuit that way.
There are plenty of Juicy joggers and offerings over at ASOS if you want to replicate Jenner's ensemble.
And why not? Everything in fashion is cyclical. Plus, if Jenner is wearing it, you know it's about to blow up in a big way.
Images: Kylie Jenner/Instagram (1)