Kylie's Wax Figure Celebrates An Iconic Look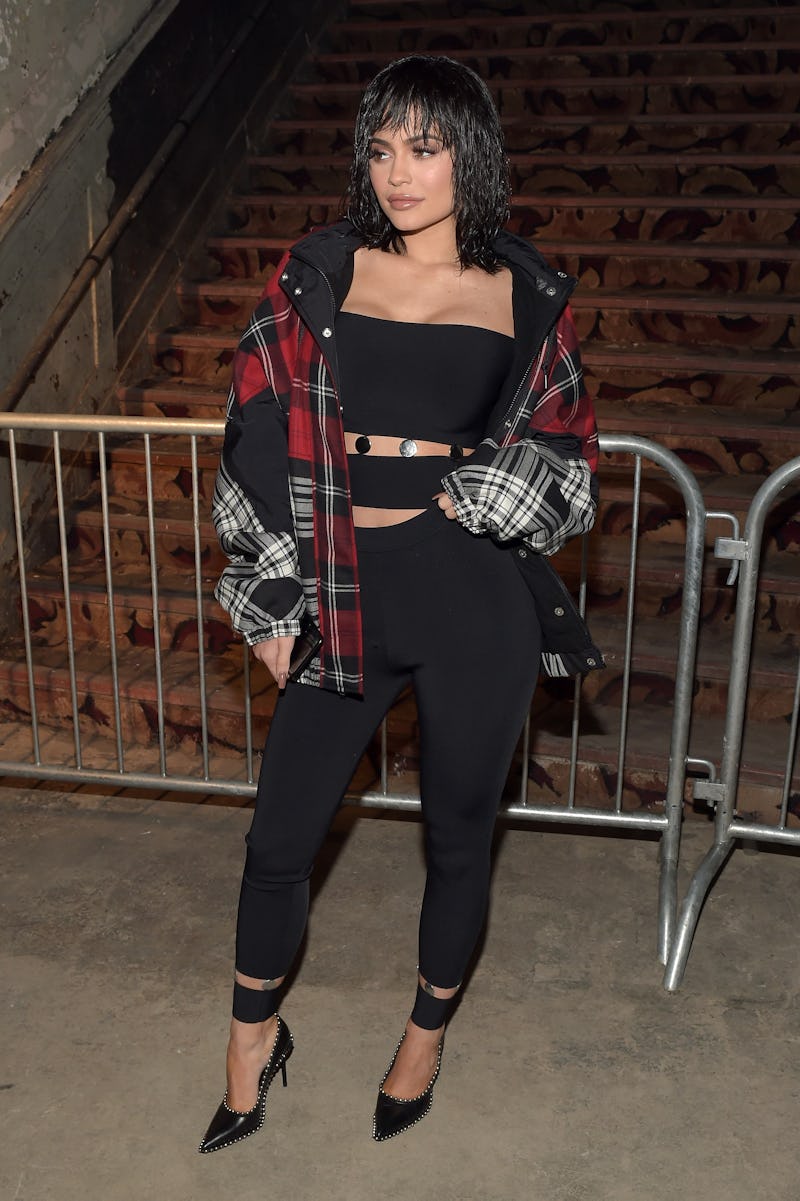 Jason Kempin/Getty Images Entertainment/Getty Images
Will the real Kylie Jenner please stand up? Kylie Jenner got her own wax figure at Madame Tussauds in L.A. and it commemorates one of the most memorable looks of her short life. Jenner is a style influencer on a whole other level, which is likely why she warranted a wax version of herself already.
Yes, Jenner is going to turn 20 on Aug. 10 and she did tease that a possible new Birthday Edition Collection of Kylie Cosmetics could be on the horizon.
But even though she is technically still a teenager, Jenner has cycled through a lifetime of looks, changing her hair cut, color, length, and her personal style. She swaps out her look with incredible frequency. So, which look is immortalized in the wax Kylie Jenner?
It's Kylie Jenner's 2016 Met Gala look. The 2016 edition was Jenner's Met Ball debut and she went for it with a silver, curve-hugging Balmain gown and a short, head-hugging black bob.
Jenner also noted in her Instagram post that the actual dress that she wore to the event is on display at the museum.
Of course Jenner took to Snapchat, her favorite form of social media, to pose with her wax figure. I mean, from this vantage point, I am having a hard time — like Olsen Twins hard time— telling them apart, since the wax figure artisans created such a life-like version.
If you are really struggling to figure out which is Real Kylie and which is Wax Kylie, the real one is on the left. The wax version is the one with the blunt bob on the right. Even her famous fam was fooled. Of course the wax Kylie Jenner uses Snapchat filters.
Twinsies!
It's a Kylie Klone.
This is the actual Jenner at the actual Met Gala in 2016. Her long-sleeved, fringe-bottomed gown was certainly worthy of being immortalized in wax figure form.