'The L Word' Might Be Returning To Television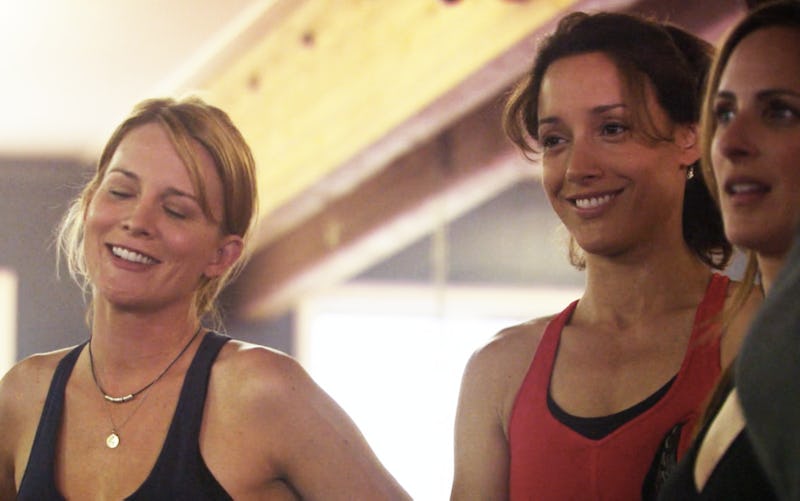 Showtime
On Tuesday, the news broke that an L Word sequel might be in the works at Showtime, and there are a lot of parts of this rumor that should get fans of the original very excited. A handful of the original L Word cast members will likely appear in the sequel, and executive produce, so we'll be getting the familiar aspects of the original series along with the infusion of many modern twists.
From 2004 to 2009, a fictional group of lesbian and bisexual women navigating love, life, and identity in Los Angeles stepped onto our televisions in an unprecedented series unlike anything audiences had seen before. Gay characters were showcased in series like Will & Grace and My So-Called Life, but The L Word took the spotlight when it came to giving women who love women a voice. So it's genuinely amazing that, according to Entertainment Weekly, original stars Jennifer Beals (Bette), Katherine Moenig (Shane), and Leisha Hailey (Alice) will be heavily involved in the project, should it move forward.
Although the actors have been eager to revisit the series since its finale eight years ago, the sequel will likely be made up of a "whole new cast of women." This means a new cast, a new era, new issues, and so much drama.
The nature of what's portrayed on television and what's happening in real life have completely changed since The L Word left the air. But contrary to co-creator Ilene Chaiken's expectations, no one really grabbed the torch to continue telling dynamic lesbian-centric stories. "A lot of people thought, 'Okay, the baton is passed now, and there will be lots of shows that portray lesbian life,'" Chaiken told EW. "There's really nothing. It feels like maybe it should come back."
With shows like Modern Family, American Horror Story, Orange Is the New Black, Glee, Grey's Anatomy, and Pretty Little Liars, there's no denying gay characters have been portrayed in media semi-regularly in recent decades. However, these characters exist in mostly heterosexual-oriented shows. The return of The L Word would give us a the chance to voice romantic struggles of the modern, 2017 LGBTQ+ woman.
Considering the sequel is expected to focus on a new group of women, it's unlikely the series will pick up exactly where Season 6 left off and unknown if it will address the major cliffhanger of Jenny Schecter's (Mia Kirshner) murder. But with a new batch of women, regardless of age, to dive into, modern themes of online dating, apps, sex, and the current dating climate among LGBTQ+ women in a U.S. city can be explored.