Lamar Odom Wants Khloé Back In His Life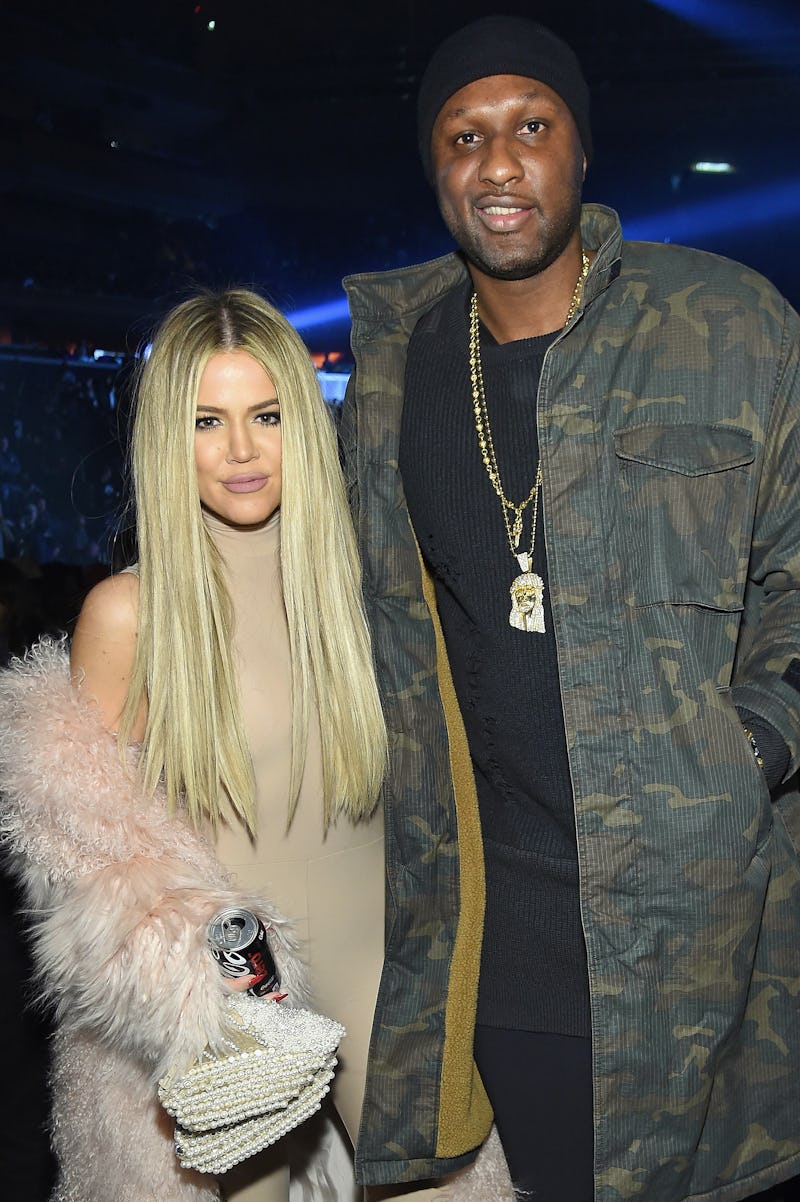 Jamie McCarthy/Getty Images Entertainment/Getty Images
It is no secret that Lamar Odom has weathered his fair share of storms. For all intents and purposes, though, the basketball player seems to be doing better as of late. A sentiment and lifestyle changed as highlighted by Odom's appearance on The Doctors. As Us Weekly relays, he is being featured on the show to talk "about how he's rebuilding his life since almost dying from an overdose in 2015." But, as the promo for the episode shows, his recovery isn't the only thing he's talking about.
First and foremost, it should be noted that Odom looks like he's in great spirits. It's encouraging to see the reality star back on our TV screens, seemingly healthy, after nearly two years of alarming and worrisome news stories about him. But, rather than focus on the past, The Doctors' Travis Lane Stork decided to focus on Odom's future.
The host asked him, "Going forward, when you look at your life ahead of you, what are you looking forward to?" And the answer that Odom gives in response is as unexpected as it is heartbreaking.
He explains, only slightly hesitantly, "Honestly? I want my wife back." Obviously, referring to his longtime former love Khloé Kardashian. But as Us Weekly points out, not only is Kardashian currently with Tristan Thompson, but her divorce from Odom was recently finalized.
Does a reconciliation between them feel out of reach at the moment? I'd be lying if I didn't say yes, but couples have come back to beat the odds before. And if Odom is heading for a more healthy and positive future and Kardashian is willing to work things out with him at some point down the line, who are we to begrudge them happiness? While Odom seems to be pining away at the moment, I don't getting back with Kardashian eventually is totally out of the realm of possibility. Never say never, you know?