Laura Dern Says 'Episode 8' Will Empower Women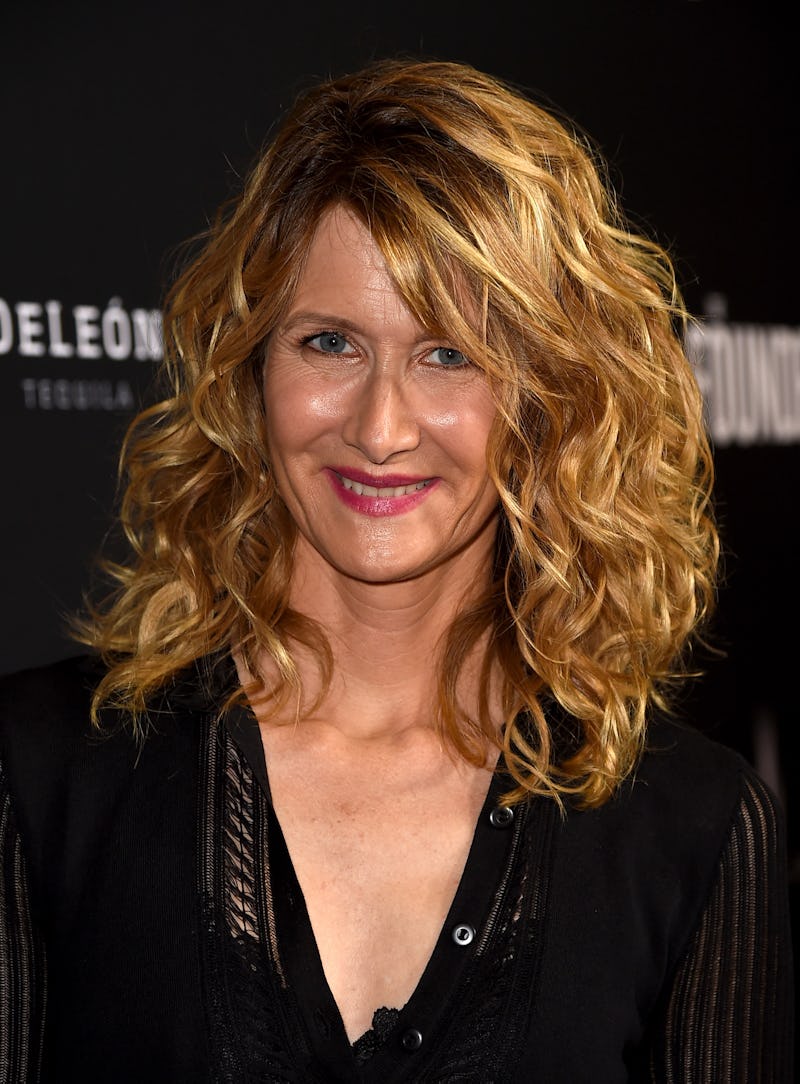 Kevin Winter/Getty Images Entertainment/Getty Images
Though the beloved Star Wars franchise wasn't always the most feminist in the galaxy, its last two films have been extremely kind to its women. Both 2015's The Force Awakens and last year's Rogue One: A Star Wars Story have put female protagonists front and center. And with Episode VIII being released in December, audiences can only hope this trend of empowering will continue. According to Laura Dern, who will appear in an undisclosed role in the latest film, women will once again be at the forefront.
"It seems that it's a mission [to empower women]," the 49-year-old actor says at the London Hotel in West Hollywood, while promoting her latest, The Founder. "And that's very exciting."
Episode VIII will begin where VII left off, continuing Rey's journey with Finn, Poe, and the rest of the gang — though Disney is being understandably hush hush about specific plot points. "From the beginning the position of power and intellect of a woman in that world was extremely heightened, as opposed to what was happening on planet earth, so I think [Episode VIII] will be continuing and magnifying [that]."
It's extremely exciting to hear the latest Star Wars film will continue to support Rey and her unique journey. But of course, one incredibly sad fact is the franchise's original heroine, Carrie Fisher as Princess Leia, passed away in December of last year. Though Episode VIII won't be released until the end of the year, it was confirmed that Fisher finished filming her segment of the film before her death, and she will indeed appear in the film.
Dern, however, cannot share whether or not the two women shared screen time together. "I'm not allowed to say, but I knew her before," she says. "She was extraordinary. One of the greatest minds of our time. She had the greatest wit — one of the truest dames — and she and her mother both left incredible legacies to art, independence, fieryness, irreverence. Oh my god, her books alone are the most hysterical gifts for women and everyone."
Though it remains unconfirmed, it would certainly be a huge pleasure to see both of these tremendous actors — and friends — interact together in Episode VIII.