Laura Ingalls Wilder's Name Was Removed From An Award Due To Concerns Of Racism In Her Books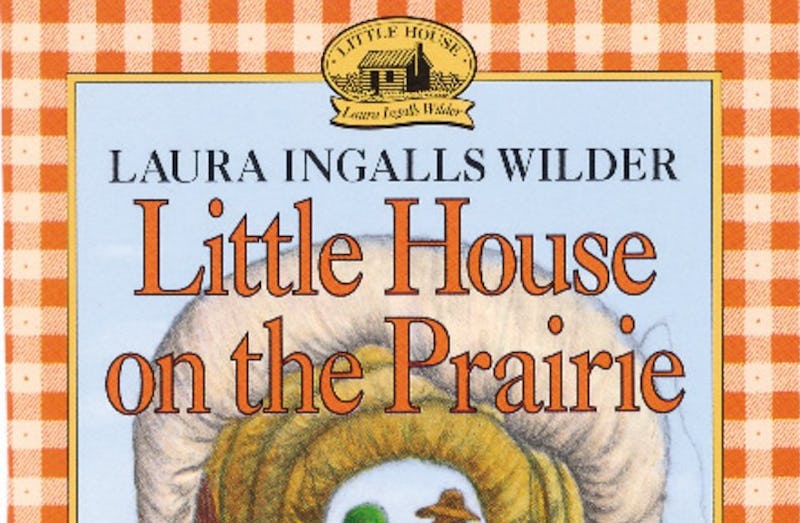 The Association for Library Service to Children (ALSC), a division of the American Library Association (ALA), has removed Laura Ingalls Wilder's name from an award, citing the author's "expressions of stereotypical attitudes [that are] inconsistent with ALSC's core values." Put simply, the organization removed Laura Ingalls Wilder's name from a children's book award because of her racism.
For the last 80 years or so, the name Laura Ingalls Wilder has been associated with pioneering adventures on the prairies of the West. Wilder's Little House book series, which began with Little House in the Big Woods in 1932, retells the story of her pioneer childhood and adolescence. Wilder, her sisters, and their parents travel by covered wagon from the Big Woods of Wisconsin to the wide, Kansas prairie, from their prairie home to a sod house in Minnesota, and from Minnesota to what would later become South Dakota, then the Dakota Territory. For readers of color, however, the Little House books are less wholesome family fun, more outright racism and erasure of non-white identities.
The Little House series emphasizes tenacity, hard work, and an independent mindset as part of the Ingalls' family's success — even as it presents a highly glossed-over version of the truth — but non-white readers would be hard-pressed to see themselves included in Wilder's narrative. The books contain numerous anti-black and anti-indigenous statements, exposing racist attitudes that Wilder allows to go unchallenged. Pa Ingalls takes part in a minstrel show, Ma Ingalls believes that "the only good Indian is a dead Indian," and that's only the tip of the iceberg.
According to a March article from The Washington Post, the ALA/ALSC has been considering the removal of Wilder's name from the award since February of this year. Now that the decision has been made, the Laura Ingalls Wilder Medal — first awarded to Wilder herself in 1954, three years before her death — will henceforth be known as the Children's Literature Legacy Award.
Some will decry the renaming of the Wilder Medal as PC culture gone too far, citing the historical acceptability of racism in the U.S., but the books community must also consider the fact that the Little House books were no less racist in the 1930s than they are today. Wilder's work met with racially conscious criticism in the author's own lifetime, and, according to scholar Samira Ahmed, Wilder was open to making changes to her work. Writing for The Guardian in 2010, Ahmed noted: "Wilder has a special status in American culture despite posthumous allegations of racism. The Osage nation, according to biographer Pamela Smith Hill, still condemns her work, which was based on their eviction. The novels are full of phrases that are unacceptable today, even in her own lifetime Wilder apologised for her thoughtlessness and amended a line in Little House on the Prairie that said Kansas had 'no people, only Indians'. It now reads, 'no settlers, only Indians'."
Of white readers offended by this criticism of Laura Ingalls Wilder and her work, I would only ask that you remember this: Doing the right thing for everyone sometimes means admitting that the thing you love is not for everyone. The Little House books weren't written with black or Native American people in mind, except as sources of anxiety or gross humor. The ALSC's decision to remove Wilder's name from its award isn't a call to censor her books or remove them from the shelves. It is an acknowledgement of the fact that sometimes the things we love can actively hurt other people, and a reminder that we should consider other communities' thoughts and opinions before pronouncing something as a universal good.
There's nothing wrong with enjoying the Little House books, but they aren't for everyone, and they never have been. The ALA and ALSC envision the Children's Literature Legacy Award as an honor that may uplift all children. Without Wilder's name, it can do just that.