YouTubers Are Loving The NARSissist Loaded Eyeshadow Palette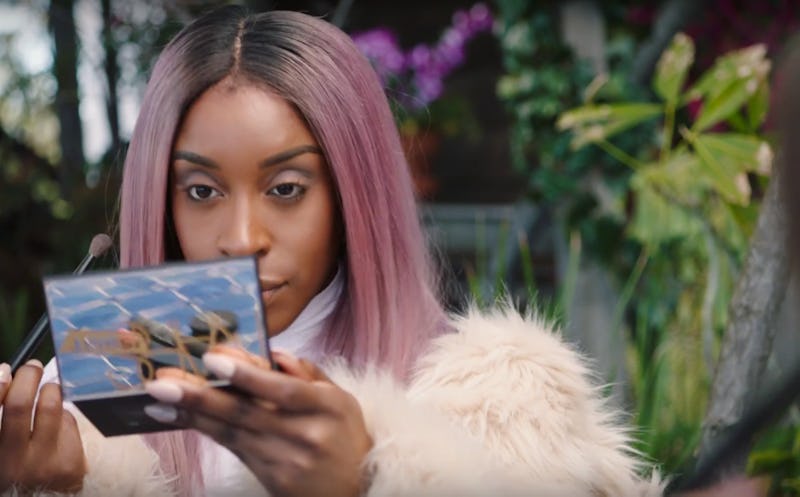 Screengrab/YouTube
Palettes are must for your spring beauty routine, especially if you plan on island-hopping or at least doing some road tripping this season. Storing your products in one convenient place makes it easy to pack up your beauty essentials quick, fast and in a hurry — especially when you feel like you need to get away. YouTubers Laura Lee, Jackie Aina and Christen Dominique show how to use the latest NARSissist Loaded Eyeshadow Palette in the latest video from the brand. And you're going to love how they wield these beautiful colors.
They demonstrate just how easy it is to take these shadows from day to night. Whether you're looking for natural, easy-going makeup or wanting to get all dolled up for late night partying, this collection of powders really can do it all. These three beauty gurus are a testament to how versatile this palette is, too. Because with shades ranging from light beige to matte black in the mix, there are a lot of different looks you can create. Go for subtle gold shimmer like Lee or opt for a smokey look like Dominique. Aina is always a fan of shimmer, and there's plenty of that in this shadow line-up, too. I'm telling you — this product has a little of everything!
NARSissist Loaded Eyeshadow Palette, $59, Sephora
According to a press release, you'll be able to purchase this item on Mar. 22 online on the NARS Cosmetics website, so watch this video and get inspired to create these beauty moments for yourself very soon.
Toss this palette in your weekender and be ready to face whatever comes your way this season!
Neutral, wearable colors, are on the way!
This palette can't get here soon enough. It's going to make the best stowaway for all of your spring travels.
Plus, it comes equipped with a mirror to make on-the-go application a breeze.
NARS really nailed it with everything from the packaging to the shadows themselves. So, get ready to follow in the steps of these beauty vloggers and take these hues from day to night.
It retails for $59 and will be available to shop soon. Make sure you get slick these shades on, ASAP. I mean, all the makeup mavens are doing it, after all!