Lauren Graham Just Pulled A Lorelai About Alexis Bledel's Emmy Nom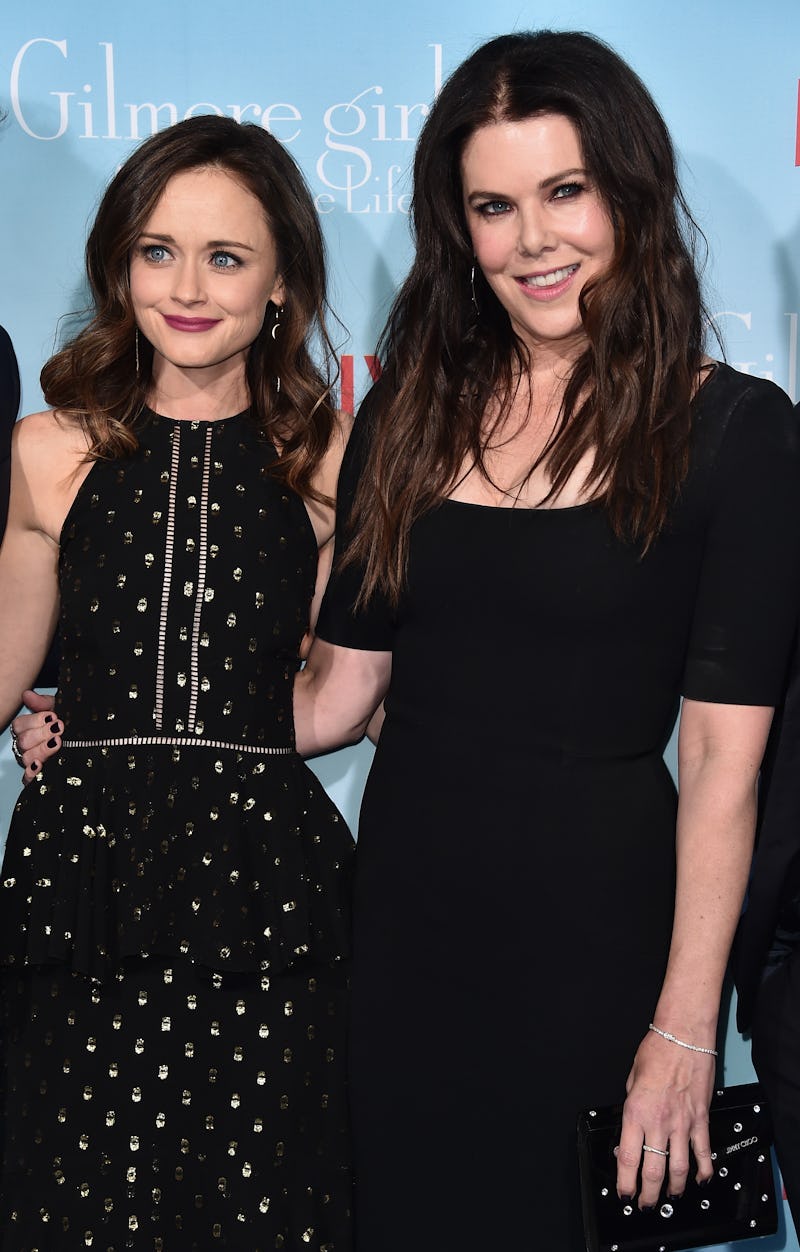 Alberto E. Rodriguez/Getty Images Entertainment/Getty Images
Lorelai Gilmore was always beaming with pride about her daughter Rory, especially when she graduated from high school and delivered a kick-ass valedictorian speech. And now, Alexis Bledel, who played Rory opposite Lauren Graham's Lorelai for seven seasons and A Year In the Life, may have to write a speech all her own — an acceptance speech, that is. Bledel is nominated for a 2017 Emmy for Outstanding Guest Actress in a Drama for her incredible performance in The Handmaid's Tale. And Lorelai is still a proud mom, as seen when Graham congratulated her on-screen daughter on her nomination on Twitter.
Bledel, 35, was nominated for her role as the brave and rebellious Ofglen. It was an unexpectedly brilliant performance from the woman formerly known as Rory, and will certainly earn her many more dramatic roles in the future. Her nod is one of 13 that the Hulu adaptation of Margaret Atwood's dystopian novel earned. Elisabeth Moss, Samira Wiley, and Ann Dowd were also justly nominated for their performances. Ofglen is about as far a cry from Rory as you can get, but that is all the more reason for Graham to be so proud — Bledel is showing her range.
Graham had Gilmore Girls fans abuzz on Thursday when the Emmy nominations were revealed, but disappointingly, she didn't get a nod for reviving the role of Lorelai Gilmore in Netflix's A Year in The Life.
Still, at least Graham is super excited for her on-screen daughter, and maybe if Bledel wins, she'll shout out her longtime TV mom. Because as fans know, the Gilmore women have each other's backs.