Lauren Hill & Sanuk Are Fighting Against The Sexualization Of Female Surfers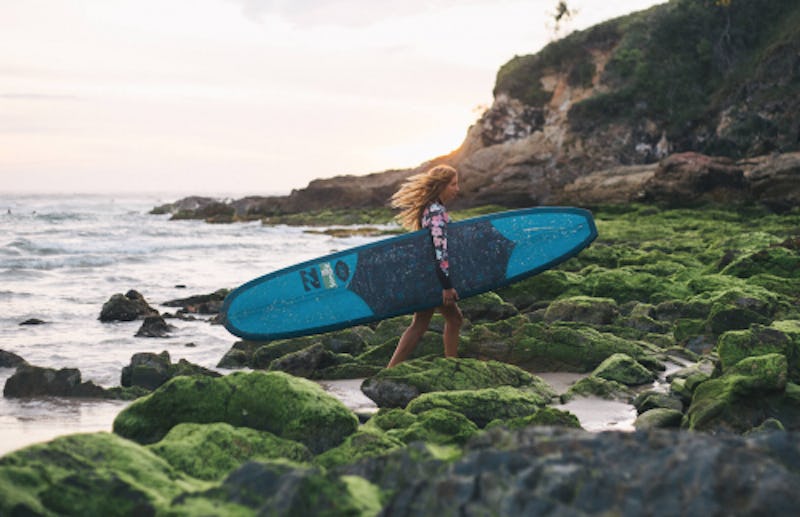 Sanuk
Even though women who surf are often portrayed as "cool girls" with perfect bodies, flawless beach waves, and teeny bikinis that miraculously stay in one place when they're riding a wave, actually being a surfer doesn't always look that immaculate. Sanuk ambassador and professional surfer Lauren Hill pokes fun at the expectation versus reality of being a female surfer in a short film, and the results are hilarious and relatable to pretty much anyone who's ever gone to the beach (especially if you surf, too).
The film is called Pear Shaped, which in Australian lingo isn't a "body type", but a phrase that means that something's gone wrong — or in other words, as the video points out, "when shit hits the fan." Because even though surfing sometimes looks picture perfect, there are hilarious mishaps to be had, and it's just a part of the sport. Think water up the nose, a tampon string hanging out of a bathing suit, and hilariously, trying to get out in a wetsuit. Hill makes the point that it's a decidedly unsexy challenge (that sometimes leads to a nip slip).
Surfboards are often props in photoshoots to pose with, but Hill is making the point that actually being a surfer isn't about looking sexy all the time. Here's a look at the video, featuring Hill and some of her female surf peers.
Hill's also been sharing candid pics and screenshots from the video on her Instagram, which is mostly dreamy ocean perfection — but she's not shy about showing the other side of things, too.
Still gorgeous.
Kind of like getting out of a sweaty sports bra – but for your whole body.
Chill, bro.
Because sometimes, those triangle bikini tops just do not stay put when you're a little busy.