Laverne Cox Opened Up About The Importance Of Allyship, Especially With Romantic Partners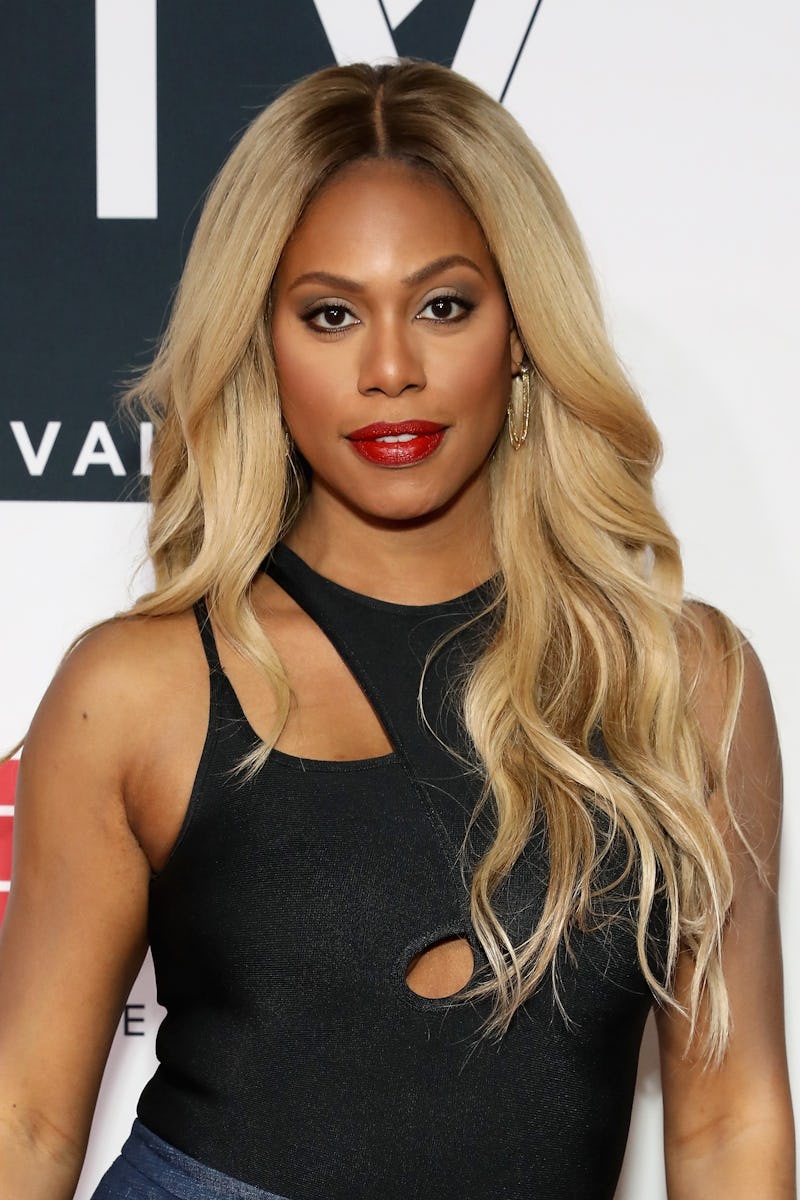 Cindy Ord/Getty Images Entertainment/Getty Images
Laverne Cox knows that she's a role model for people of all gender identities. And in a new set of interviews with Vulture and Self, Cox emphasized that allyship is key for transgender equality. Tying into that, Cox talked about her boyfriend, as well as the importance of being a supportive partner.
During her conversation with Self, Cox discussed record label CEO Kyle Draper, whom she's been dating for more than a year. The Orange Is The New Black actor explained to the magazine that she wanted to meet any potential partners in public, because she didn't want to date someone who didn't want to be seen with a trans woman.
As for what else she looks for in a partner, Cox has a list of questions she asks herself. She told Self, "Am I attracted to the person, does the person treat me well and make me feel good about myself, does it feel safe?" And Draper met everything on her list (except, she joked, being tall, but she let that one slide).
Cox also talked about dating during her interview with Vulture. The actor clarified something she said about men who date trans women being "stigmatized" during a 2015 Sirius XM interview.
"By having sex with trans women secretly, so many of those men fail to relinquish any of that power, or be critical of those systems that oppress trans people," Cox said to Vulture. "It would be nice if some of the men who sleep with trans women would actually speak out about the oppression of trans women."
Cox's statements in both interviews are a powerful reminder about what it really means to be an ally. Not being hesitant to be seen with your partner is a pretty low bar for a romantic relationship. To be true supporters of the trans community, partners — not to mention friends and family members — need to speak out about the struggles and inequality that trans people face all too often.
During both interviews, Cox also used the term "survivor's guilt" when talking about her Hollywood success. "The month I was on the cover of Time magazine, five trans women were killed," Cox said to Vulture. "So I felt a lot of survivor's guilt. A feeling like, Why me?"
Regarding her position in the spotlight, the actor also told Self that she considers herself "very lucky." As the magazine pointed out, a Mic investigation found that young black trans women faced a murder rate that was almost five times higher than the national average. "I understand that I've been chosen," Cox said to the magazine. "It makes me sad… it's very intense."
During her conversation with Vulture, Cox also admitted that while it can be difficult to be a role model, she wants her fans to see that she's happy, too. "People need to see a black trans woman having fun, being successful, living her best life, in the face of all the violence and all the disenfranchisement," Cox told Vulture. "I deserve to live a good life. But I still have trauma."
Cox's latest interviews are a reminder that it's always possible to stand up for equality, no matter who you are. Standing up for what's right is vital — and the weight isn't just on her.