LCD Soundsystem's Gavin Russom Comes Out As Transgender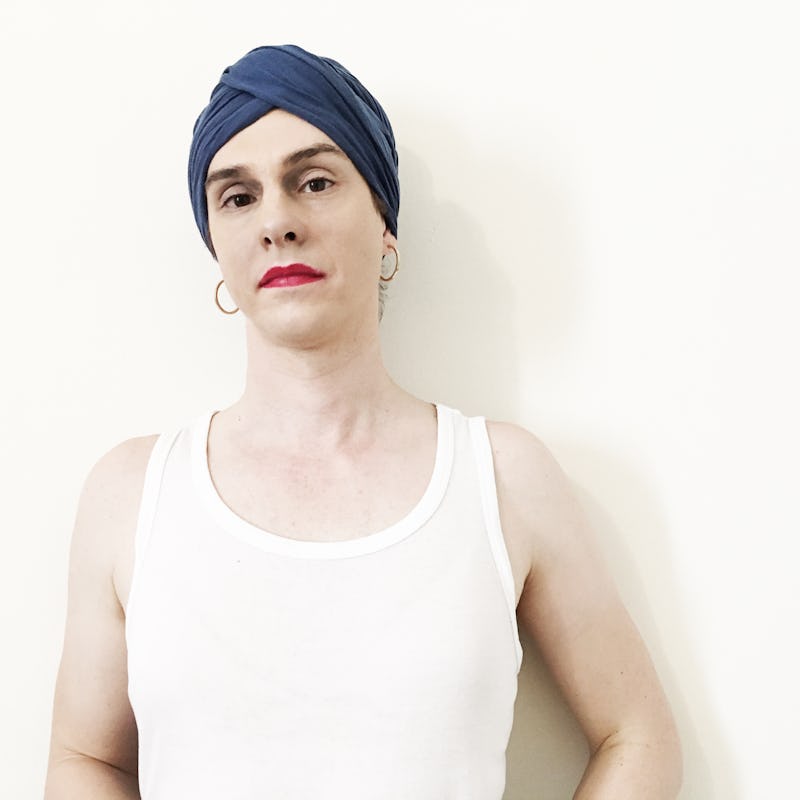 Courtesy of Gavin Rayna Russom
In the wake of LCD Soundsystem's triumphant return to music, the band's longtime synth player and technician Gavin Russom has come out as transgender in an interview with Grindr's blog, INTO. Russom — who uses female pronouns and prefers "Gavin," but may change her name — told the outlet that she's been wanting to transition for decades, but only began making the news public earlier this year. "This is my fifth decade being alive, and, in each of those decades, there's been a time where I've tried to say, 'Hey, I think I'm transgender!'" she explained. "This was even before that word existed."
She went on to say that with American Dream — the group's first record since 2010 — debuting Sept. 1., she simply "could not imagine" drudging through another album cycle without living as her authentic self. "My body rejected it in the same way that it now utterly rejects going into a men's bathroom or when somebody calls me 'sir,'" she said, adding that her bandmates have been "really supportive" and that she feels more connected to them and their music since coming out.
Russom's announcement comes at a crucial juncture for the LGBTQ community, particularly within the music industry. Last year, North Carolina passed a discriminatory "bathroom bill" that barred transgender people from choosing which restrooms they feel comfortable using, prompting a slew of musicians to cancel their shows in the state as an act of protest. HB142, a new but still problematic repeal, was passed in March, as was SB6 — which requires people to use restrooms and other facilities that match the gender on their birth certificate — in Texas.
Then, in May, prominent queer punk band PWR BTTM was hit with a spate of sexual assault allegations against Ben Hopkins, one half of the Brooklyn-based duo. Hopkins has firmly denied the claims, but the group's reputation was nonetheless soured. Since their inception, PWR BTTM had positioned their work as, and intention to be, a safe outlet for members of the queer community, and many of their fans felt betrayed by their decision to shift the blame toward "a culture that trivializes and normalizes violations of consent," as PWR BTTM wrote in a Facebook statement.
Russom's reasons for transitioning are, of course, personal, and fixing others' ignorance should in no way fall to her, but it's difficult to ignore the need for salient queer figures in a country that's long been hostile toward their existence. She said that her hyper-visibility made her especially hesitant to embrace her gender identity, as she felt that anything outside of the traditional binary may be at odds with the culture of music. "You have to be a boy or a girl," she said in the interview.
But now, more than ever, she hopes that sharing her story will give "anybody who is struggling with their gender identity or who wants to come out and is afraid to," the space to, like her, be unabashedly themselves. "What would be better than giving someone permission to do that through my performance?" she continued. "That's the ultimate. It's what other people gave to me, so I'd love to pass that along to other people, too."
It may have taken her some time to get speak her truth, and justly so, but Russom's bravery is made even stronger by the fact that she used her platform to encourage others who are struggling to follow in her footsteps.
Editor's Note: This article has been updated from its original version.