Sheryl Sandberg Has A New Book Out Next Month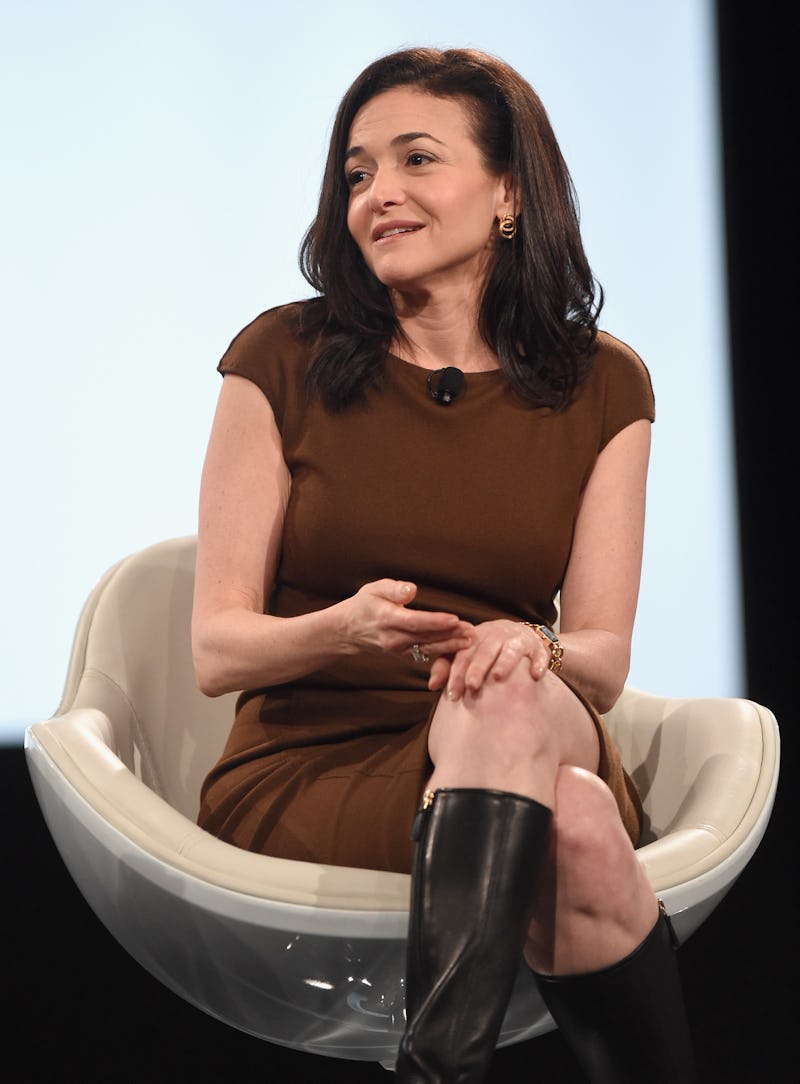 Emma McIntyre/Getty Images Entertainment/Getty Images
Self-help fans, take note! Sheryl Sandberg and Adam Grant and writing a book about resilience. Inspired by the Facebook COO's healing process in the wake of her husband's death, Option B promises to "help others learn what [she] learned: that when life pulls you under, you can kick against the bottom, break the surface, and breathe again."
Sheryl Sandberg became a household name in 2013, when she released her bestselling career guide, Lean In, which encouraged millions of women to pursue the ultimate dream of having it all, no matter where they were in their personal or professional lives. Wharton School professor Adam Grant is the author of two books, but 2016's Originals: How Non-Conformists Move the World — for which Sandberg wrote the foreword — is his best-known work.
Sandberg's late husband, Dave Goldberg, passed away from heart complications in 2015 at the age of 47. The title of her upcoming book was inspired by a conversation with a friend, regarding how her son would fare without his father in his life:
A few weeks after my husband Dave died, I was talking to my friend Phil Deutch about a father-son activity that Dave was not here to do. We came up with a plan for someone to fill in so my son would not have to miss out. I cried, "But I want Dave." Phil put his arm around me and said, "Option A is not available. So let's just kick the shit out of Option B." That became my mantra, and for the past two years I've tried hard to find meaning and happiness in the wake of our despair.
Option B by Sheryl Sandberg and Adam Grant, $15, Amazon
Option B hits store shelves on Apr. 24 from Knopf.