Lena Dunham Shares A Positive Health Update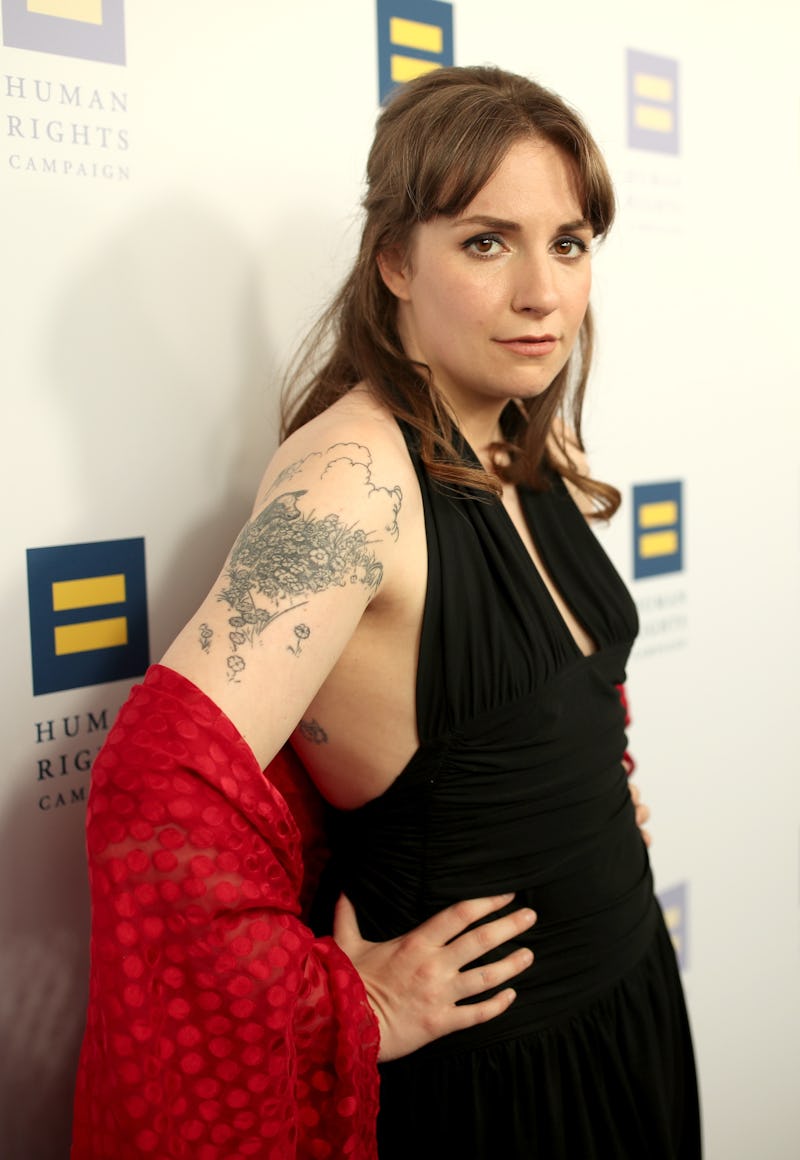 Christopher Polk/Getty Images Entertainment/Getty Images
It's easy to think that for celebrities, any issues, problems, ailments, and grievances can all be handled with the flick of a wrist unlike in the "real world." But fame and fortune can't eradicate physical pain. In the latest issue of her newsletter, Lenny Letter, Lena Dunham wrote about dealing with endometriosis. Rather than just opining about the seemingly endless torture in her uterus, Dunham thoughtfully pointed out that she is fortunate to be in less agony thanks to the doctors she's lucky enough to have and says that she wants other women with the disease to have the same care.
The 30-year-old felt more compelled to speak out after her most recent surgery left her with her endometriosis cleared up. (For now, at least. As Dunham notes, it could return in the future). As a result, the Girls creator wrote that she felt even more inspired to advocate for other women who struggle to receive treatment for the uterine disorder.
She wrote:
"So many people who suffer will never have the resources I've had. My job is to educate people, to try to change the pathetic lack of resources for endometriosis, but it's also to seize this gift. I'll be more useful this way. We all would be if we unloaded an old ache."
On the red carpet for the Endometriosis Foundation of America's eighth annual Blossom Ball in 2016, the writer made a similar statement about the disparity. She noted that her experience is "different than that norm" since she is able to "pay for certain services out of pocket and create my own schedule," which the average woman with endometriosis cannot do. According to the EFA, one in 10 women and girls in the U.S. suffer from the disease. Although there is no cure for endometriosis, the best treatment is to undergo laparoscopic excision surgery to remove the disease from the uterus.
To see Dunham acknowledge her privilege to have quality doctors treat her endometriosis is important. The everyday person may not have the means to receive the best treatment, and she recognizes that her platform offers her greater reach to inform the public about this disparity and seek to change it for the better. Dunham's fame and success provided her with the means to seek optimum care and write about her experiences on her own newsletter that reaches thousands. She lets readers see her as an equal — a woman who has experienced similar pain but who is relentlessly pursuing health for all.
She writes,
"My pain — physical — distracted from my deeper pain — emotional, spiritual — and became the ultimate excuse. I had two modes: working and hurting. I was convinced there was nobility in it. There was certainly routine. Now, because of the unbelievable privilege of having thoughtful doctors, my body has been granted a reprieve."
Yet her "reprieve" does not mean she's going to be complacent. Dunham continues to be an outspoken advocate for women who are grappling with their own health struggles. Sharing her story manages not only expounds on the commonality of pain but also shows that her privilege comes with a conscious responsibility to give back.