Lena Waithe & Alana Mayo Split 2 Months After Their Marriage Announcement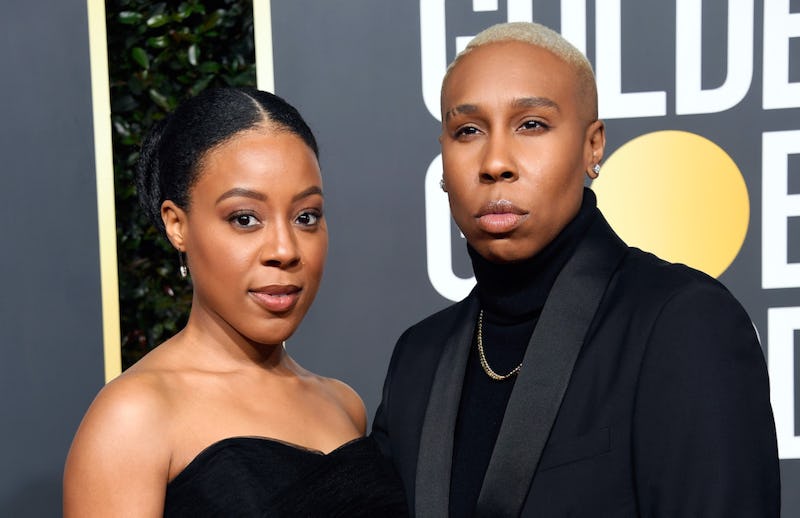 Frazer Harrison/Getty Images Entertainment/Getty Images
Two months after revealing their secret wedding, Lena Waithe and Alana Mayo have split. The two confirmed the news to E! News with a joint statement on Wednesday, Jan. 22. "After careful thought and consideration, we have decided to part ways," the statement reads. "We have nothing but support for one another and ask that you respect our privacy during this time."
Waithe and Mayo were first linked in 2014 and got engaged in 2017. The split comes just two months after Waithe revealed on The Ellen DeGeneres Show last November that she wed the production executive in a secret ceremony at San Francisco City Hall. Waithe told guest host John Legend of their spontaneous nuptials, which took place in front of LGBTQ activist Harvey Milk's famed bust. "It was her idea, as all good things are," she said. "She was just driving and she saw the courthouse and she said, 'We should get married there.'"
"And I said, 'Cool, I'm down,'" the Master of None actor and Queen and Slim screenwriter continued. "It was a humbling day, you know, to marry someone so amazing. But also to really appreciate all the work that so many people have put in for us to be able to do that. Everybody should be able to do that."
In a separate interview on Sunday Today with Willie Geist last December, the multi-hyphenate star discussed her nuptials to Mayo, explaining why they decided on such an intimate ceremony. "We just decided to keep it just us," she told Geist. "It was so much easier that way. I mean, she could've planned a beautiful wedding, [but] I just think it would've been too exhausting. We've very blessed to be very busy."
Both Waithe and Mayo are, in fact, very busy. Waithe is busy producing and writing a handful of shows, while Mayo is currently the head of production at actor Michael B. Jordan's Outlier Society Productions.