Lena Waithe Isn't Ruling Out A Career In Politics For This Very On-Point Reason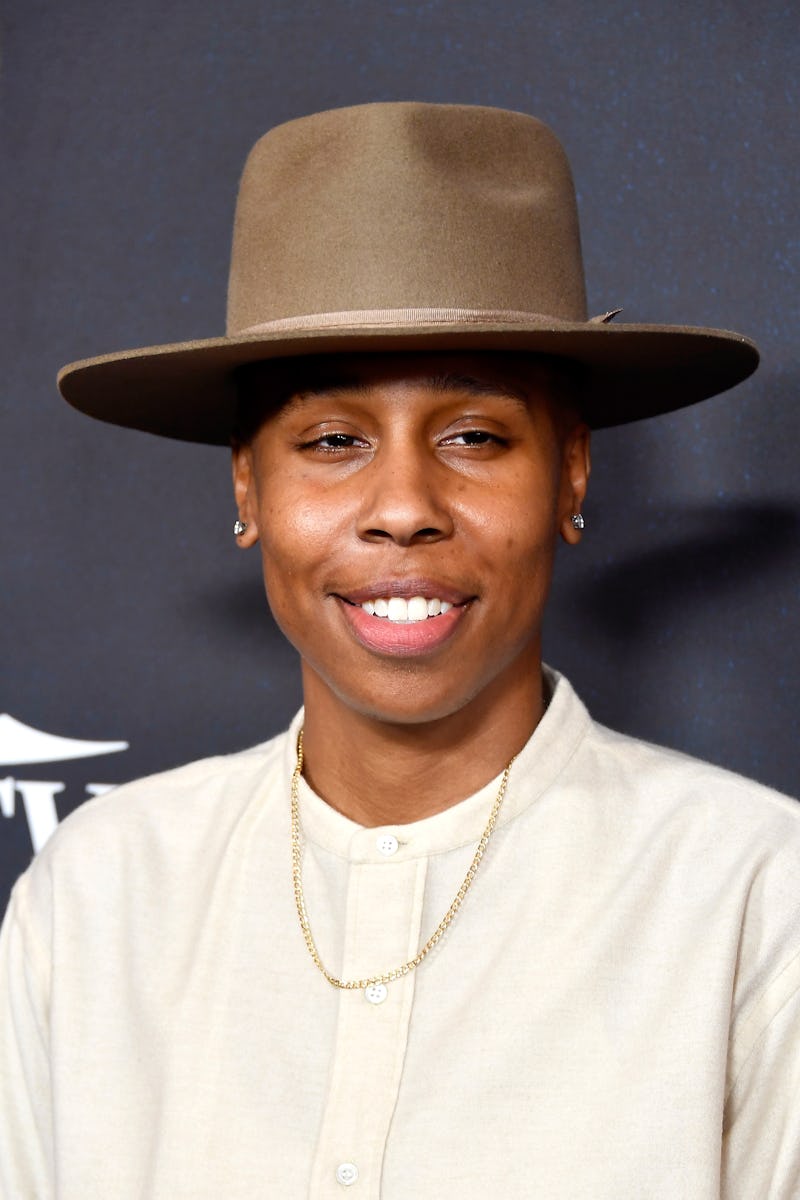 Frazer Harrison/Getty Images Entertainment/Getty Images
Even though she's busy being a pioneer in the entertainment industry, Lena Waithe isn't ruling out a career in politics. In fact, the skills she's picked up from working in Hollywood sound well suited for being a politician. In an interview published by Good Morning America on Monday, Waithe revealed a run for office isn't out of the question, and her career in television would have prepared her for the job.
"I wouldn't count anything out," she told GMA. The writer and actor continued,
"I really do love this business that I'm in right now. But I also have a skill for talking to people, listening to people, that's my job to try and capture human behavior. I'm also a person who believes everyone deserves life, liberty and the pursuit of happiness. What more could you want out of a politician?"
This isn't the first time the Master of None star has hinted at an interest in the field. In October, Waithe spoke with Variety about the anniversary of the Time's Up and the future of the movement. "It feels like the patriarchy is nervous, and that's good," she said. "Because when someone is in power for too long, they become villains, and so I think we need some new bodies on the throne."
In response to the quote, the journalist Marc Malkin tweeted that Waithe should run for president. He wrote, "I love Lena Waithe in Hollywood, but I'm thinking a White House could be in her future." Waithe wrote back, "Possibly," with a smiley face.
If the star does run for office, it will be down the road. Waithe made it clear that even though she's open to politics, she's too busy to consider a campaign at the moment. "Right now, I'm just trying to focus on being a mogul first, then we'll see what happens," she told GMA. "If Trump can be President, anyone can."
In the meantime, Waithe is busy changing the world of the television. In the past year, her Showtime drama The Chi premiered, and she appeared in the Steven Spielberg film Ready Player One. According to Variety, Waithe has a slate of film and television projects in development. These include a new BET series called Boomerang, which will be produced by Halle Berry; a film she wrote called Queen and Slim that Melina Matsoukas will direct; the second season of The Chi; and a horror series called Them, which Amazon ordered for two seasons. There's clearly little room for a political run in her schedule, but fans can hold out hope for the future.
In the meantime, The Chi creator is still advocating for social change from within the entertainment industry. In the interview with GMA, she spoke about representation in Hollywood and how there's still a long way to go as far as inclusivity. She noted how many of the shows that won at the 2018 Emmy Awards still featured predominately white casts. In 2017, Waithe won outstanding writing in a comedy series for the "Thanksgiving" episode of Master of None, making history as the first black woman to be nominated and win in the category.
"I don't think we can expect change overnight, but I was a little disappointment in the lack of diverse winners. That wasn't to shade anyone that won, I don't want to take away from anybody's moment," she said. "But I also feel like it's not enough just to nominate us, have us come, be there, make the red carpet dope, and be a part of the opening number. We need to be awarded for the work that we are doing."
It would be exciting to get to vote Waithe into office, but she's still able to inspire societal change as a creator in the entertainment industry, where she continues to push the dial in the right direction. Then, once she's helped inspire a shift within the TV industry, perhaps she can create seismic change in politics as well.