'The Marvelous Mrs. Maisel' Has A Spot-On Tribute To This Famous Comedian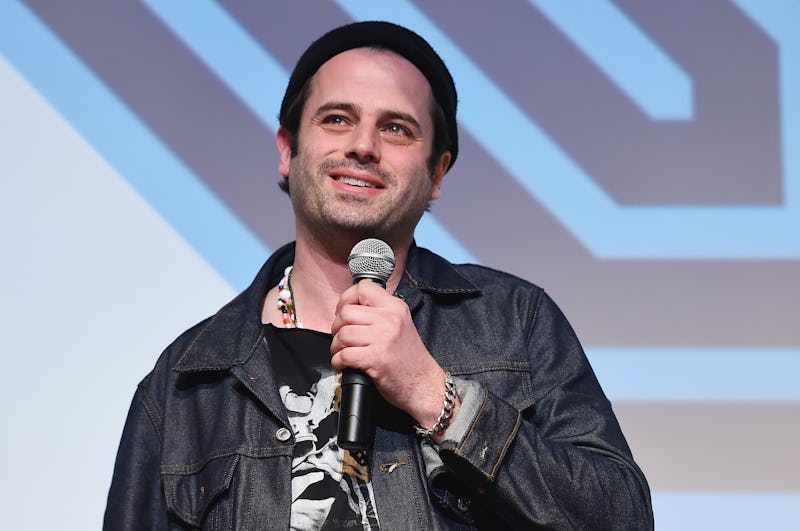 Michael Loccisano/Getty Images Entertainment/Getty Images
Miriam "Midge" Maisel may be the star of Amazon's The Marvelous Mrs. Maisel, but her world is richly populated with vibrant, enchanting characters. One of the most captivating is Lenny Bruce, a real comedian played by Rectify's Luke Kirby. He's everything thing Midge is, but has yet to fully realize in herself: impetuous, uninhibited, electric, all traits that make for a fitting tribute to the controversial spitfire he's based on.
According to Bruce's official website, he was born Oct. 13, 1925 in Mineola, New York, growing up nearby in Bellmore. His parents divorced while he was young, and he spent his childhood bouncing around between relatives before joining the Navy at 16. He saw his father infrequently, but his mother, Sally Marr, a stage performer and professional comic, heavily influenced his career. After serving in World War II, Bruce briefly joined his father in California before settling in New York City, where he hoped to establish himself as a comedian. He started out gigging across Brooklyn and penning screenplays like Dance Hall Racket (1953), a gangster flick starring Bruce, his mother, and his onetime wife, Honey Harlow; children's film The Rocket Man (1954); and burlesque comedy Dream Follies (1954).
Bruce has also released four albums of original material featuring the kind of unbridled tirades that came to define his style: sordid, satirical reflections on politics, patriotism, Jewishness, and the law. The New York Times credits his act with advancing the idea that "the essence of comedy is to risk saying things you're not supposed to say," and he's often remembered as either a rebel vanguard or an offensive provocateur. He was outright banned from multiple U.S. cities, and, despite his prominence, only appeared on television six times. By the end of his life, he'd been blacklisted from nearly every nightclub in America.
Much like Midge in The Marvelous Mrs. Maisel, that moxie got him into legal trouble, too. Per his website, Bruce was frequently arrested for obscenity. His 1964 trial, for which he was posthumously pardoned, has been cited as a landmark triumph for freedom of speech. He died at 40 in 1966 in the bathroom of his Hollywood Hills home. The official cause of death is listed as an "acute morphine poisoning caused by an accidental overdose." Bruce and Harlow had divorced in 1959, but he was survived by their daughter, Kitty, who in 2008 founded The Lenny Bruce Memorial Foundation, a non-profit dedicated to drug and alcohol rehabilitation for women. Working closely with sober houses and treatment programs, the organization provides scholarships and education to combat harmful substance use.
In The Marvelous Mrs. Maisel, the fictionalized Lenny meets Midge after she winds up onstage at the Gaslight Café, where she delivers a drunken, profanity-laced diatribe about the schmuck husband that left her for his secretary, drops her top, and is hauled off in a cop car where Lenny is already waiting. The next morning, she returns to bail him out of jail, but also to glean some insight into the newfangled comedy scene she's recently uncovered a taste for. Two episodes later, he returns the favor, and so begins their unlikely friendship.
Based on Bruce's legacy, it's easy to see why Midge would be drawn to him. He's talented and — at least in some circles — respected, but he's also raw, uncensored, and frank, a man far-flung from the mannered traditionalism of the Upper West Side. He emanates the same sort of bold, unabashed charm Midge seems to channel, too. And after a lifetime of being told what to wear, where to go, and who to be, she seems happy — liberated, even — to have found someone who doesn't try to mold her, but simply lets her be.